News / National
Russia's railway giant keen to expand footprint to Zimbabwe
01 Aug 2023 at 06:27hrs |
Views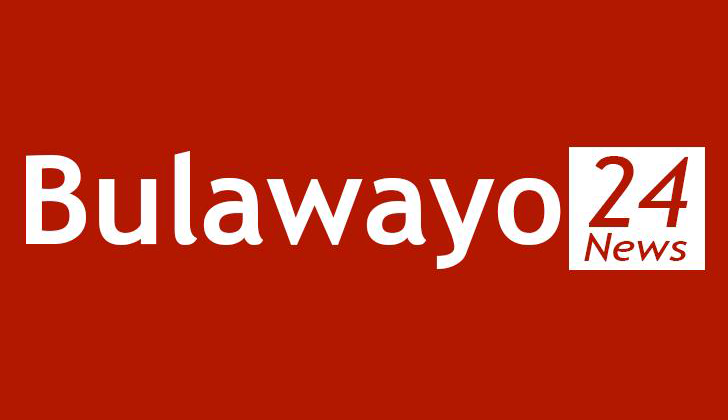 TRANSMASHHOLDING, Russia's leading manufacturer of railway rolling stock and fifth biggest rail company in the world, is looking to expand its footprint in African countries including Zimbabwe in a win-win partnership which will see rail infrastructure being modernised and developed across the continent.
Addressing editors and media executives from Zimbabwe, Nigeria, Egypt and Algeria at the company's headquarters here yesterday, TMH Chief Executive Officer, Mr Kirill Lipa, said while they had a presence in Egypt, Guinea and South Africa, their aim was to penetrate other African countries where they intend to share their expertise and experience with their counterparts.
TMH manufactures passenger trains, locomotives, metro cars, trams, coaches, wagons, snow clearing equipment and engines for locomotives and supplies railways operators in more than 30 countries.
It also offers comprehensive maintenance and repair of rolling stock, manufacture of parts and components for the rail industry, modernisation and upgrade of equipment, personnel training and depot management.
TMH has more than 100 000 employees and last year group revenue amounted to 3,4 billion Euros. It has presence in Latin America (Argentina/Cuba), Western Europe (Finland, Greece, Spain, France and Switzerland), Azerbaijan, Armenia, Georgia, Kazakhstan, Kyrgyzstan, Turkmenistan, Uzbekistan, and the Eastern European nations of Belarus, Bulgaria, Hungary, Latvia, Lithuania, Moldova, Poland, Serbia, Croatia, the Czech Republic and Estonia.
Mr Lipa said Africa had a great potential for the rail industry since most of its produce was bulky such as minerals, oil and gas. In this regard, TMH was geared to cater to the needs of most African economies whose main focus was the export market with access to sea ports via rail and pipelines critical. Imports also come through the sea ports and are couriered to their final destinations by train.
"The African population is growing very fast and the cities are developing at a tremendous pace. For us we are looking into transporting minerals, oil and gas.
"There is therefore a need for cargo trains. We can also leverage on our technology to develop the rail infrastructure of most African countries. We are capable of providing this technology," he said.
Zimbabwe could benefit from the expertise provided by TMH since its economy is on the rebound, driven by recent massive investments in the steel industry (Manhize steelworks in Mvuma) and the resuscitation of Ziscosteel by Kuvimba Mining House.
In Muzarabani, oil and gas exploratory works by Invictus Energy provide another pressing need for a functional and vast rail network should promising results from the wells there translate into tangible discoveries.
The country's rail network needs a complete overhaul to match growth in the economy driven by mining and other extractive industries. Currently, the bulk carrier sector is dominated by haulage trucks but this has a detrimental effect on the state of roads.
The Second Republic's emphasis on infrastructure development has seen roads, airports and power plants being refurbished and expanded with Government now poised to channel its energies towards the modernisation of the critical rail network.
Russia, one of Zimbabwe's all-weather friends and dependable allies, has already assisted the country to circumvent illegal sanctions imposed by the West by supplying key equipment to the mining, health and agriculture sectors. During the just ended Russia-Africa Summit, President Vladimir Putin revealed that Zimbabwe would soon take delivery of 50 000 tonnes of grain free of charge while President Mnangagwa was gifted with a Presidential helicopter. Zimbabwe recently got 18 brand new helicopters from Russia that will go towards emergency air medical services, law enforcement and tourism. Before the end of next year, the country would have received at least 32 helicopters from Russian State Corporation (Rostec) under a public-private sector partnership agreement.
Just like Zimbabwe, Russia is also under Western sanctions imposed by the United States of America and the European Union in response to its special military operation in Ukraine.
The punitive measures have affected Russia's oil and gas exports and curtailed the operations of its financial system.
Speaking on the impact of sanctions on the operations of TMH, Mr Lipa said the company had weathered the storm largely because of its long history in the industry and its reliance on home grown solutions.
"Yes I have some problems in logistics and transfer of cash in the banking sector while some customers have cancelled some contracts but the net effect of sanctions has been minimal, in fact less than 5 percent," he said.
Mr Lipa said TMH had been in the business for more than 100 years and in that time had developed systems that allowed it to rely on its own expertise for critical components.
"The key strength of our company is that we are not simply an assembling factory or producer. All the factories which operate right now are the fundamental factories of TMH, all of them have a history spanning more than 100 years. All these factories were developed in parallel with the development of Russia Railways. The history of Russia Railways started in the middle of the 19th century and since that time, our factories produced different types of rolling stock but what is much more important is that all this rolling stock was developed in Russia".
According to Mr Lipa, the only company which can be compared to TMH in terms of rolling stock is China Railway Construction Corporation which started its operations in partnership with American and European railway companies. In contrast, TMH runs a home-grown operation.
"We have our own engineering centre and we have more than 1 300 engineers who develop everything we produce. We have all kinds of competencies that are needed to develop and design rolling stock. We understand not only the way of assembly but design, engineering, components production and maintenance.
"TMH today controls the entire life cycle of the rolling stock. And thanks to the fact that Russia Railways is the third largest network globally and has different types of climate zones, this means that TMH has the experience of maintenance of rolling stock in different conditions. This is the basic fundamental feature which makes us overcome any kind of sanctions".
From the very beginning, he said, TMH focused on production of different components needed in their operations. "As you may know in Europe, Siemens, Bombadier etc tried to focus on the final product and they have suppliers who give them key components and spare parts. We tried to work with these companies but in parallel, we developed our own component production centre.
"In two weeks, the Mayor of Moscow will launch the new Moscow diameter. The train which will be used on this network will be our latest product which we developed from the very beginning by ourselves and more than 80 percent of components which were used to develop this product, we produced ourselves. The most important part of today's or modern rolling stock is software. On this train, all the software was developed by ourselves. Interior, exterior traction systems, electrical engines, key parts of the train like the air conditioning system, panels, seats, everything we produced. This way of design, maintenance, and component production, prevents us from significant problems in terms of sanctions".
Russians have increasingly turned to rail due to congestion in cities and economic growth.
The Moscow Metro is the third system in the world after Beijing in China and Madrid in Spain to have two ring lines. It is the busiest metro system in Europe and is considered a tourist attraction in itself. Train intervals during peak hours do not exceed 90 seconds.
Source - The Herald