News / National
'Mnangagwa surrounded by crooks'
03 Aug 2023 at 06:49hrs |
Views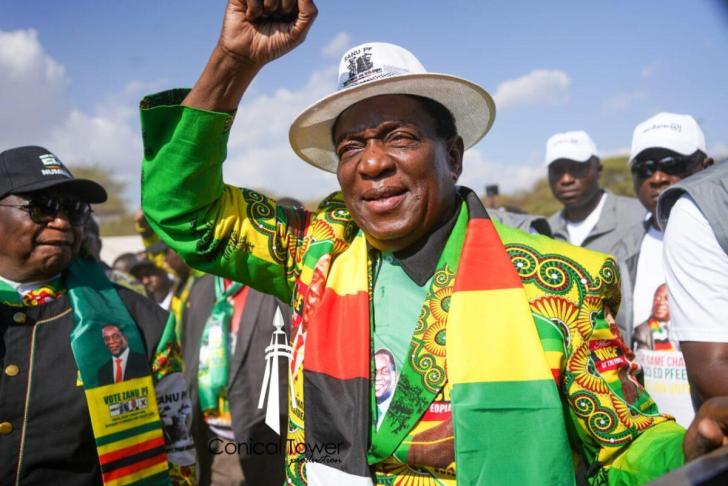 A MANICALAND traditional leader says President Emmerson Mnangagwa is surrounded by crooks who feed him with misinformation while plundering the country's natural resources.
The traditional leader said the situation had robbed the country of a lot of revenue accrued from the sale of mineral resources.
Speaking this week at an emotionally-charged workshop in Mutare on decentralisation organised by Centre for Research for Peace and Development in Africa in partnership with the Centre for Natural Resource Governance, Chief James Mutasa said there were crooks in the mining sector who hung around Mnangagwa giving him wrong information and advice.
He said these crooks were taking advantage of their positions to enrich themselves in the process.
"I am not against any mining activities in Zimbabwe at all. Mutasa district has large gold deposits, but, to my surprise so many miners are mining in the area and they take away the gold. It pains me that the people from Mutasa are not benefiting at all from their gold," he said.
"You come and take the gold and build mansions in Harare. You drive beautiful and expensive cars all the way, but you have forgotten the people from Mutasa."
"I have poor families in my area and why can't you build them houses through corporate social responsibility programmes? People from Mutasa have nothing to show and they honestly deserve this benefaction," the chief said.
"Most of those gold claims are owned by people who are not from Mutasa, why? The mining in Mutasa is being controlled by people who are not from Mutasa and they are taking the riches away from us."
Expressing more disappointment over how he and his subjects have been treated in terms of mineral revenue benefaction, he added: "I am the custodian of the land; I know everything happening on the ground. There are some people who have engaged the Chinese to do the mining while my people with the potential of mining are denied the opportunity because of corruption within the system.
"I report direct to the President and these are some of the things that I am going to highlight to him. The mining processes are fraught with irregularities. We need proper corporate social responsibility in the community so that everyone benefits."
He urged miners in Mutasa district to form Mutasa Miners Association to tackle issues affecting them.
The meeting was attended by small-scale miners, community-based organisations operating in mining areas, other stakeholders and the media.
Source - newsday