News / National
RioZim owner, 5 others die in plane crash
29 Sep 2023 at 19:34hrs |
Views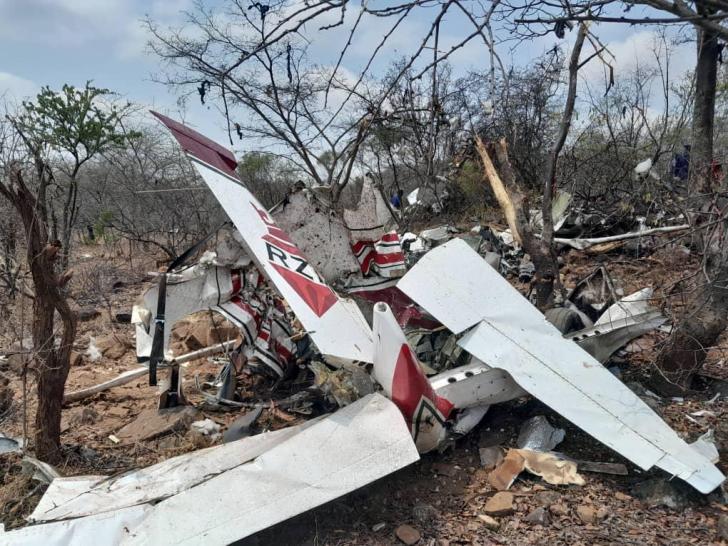 On Friday, a tragic incident claimed the lives of all six individuals aboard a Cessna 206 aircraft owned by the diamond mining company Rio Zim. The plane went down in the vicinity of Zvamahande, near Mashava in the Masvingo province.
The aircraft, which had departed from Harare with its destination set for the Murowa Diamonds Mine in Zvishavane, suffered catastrophic damage upon impact, breaking into multiple pieces.
As of now, the cause of this unfortunate crash, which occurred around 7 AM, remains under investigation. National police spokesman Assistant Commissioner Paul Nyathi reported that emergency services had been swiftly deployed, and air crash investigators were already on the scene.
It is disheartening to note that this marks the second aviation incident involving a Rio Zim aircraft in the span of eight months. In a prior incident in February, a Piper 31 Navajo plane executed an emergency landing in a field near Beatrice, resulting in injuries to the five occupants. That particular flight was transporting diamonds to Harare.
Large mining corporations often opt to transport high-value minerals via air to their secure facilities in Harare due to security considerations. However, many of these small aircraft, capable of landing and taking off from these mines, are aging and susceptible to technical malfunctions.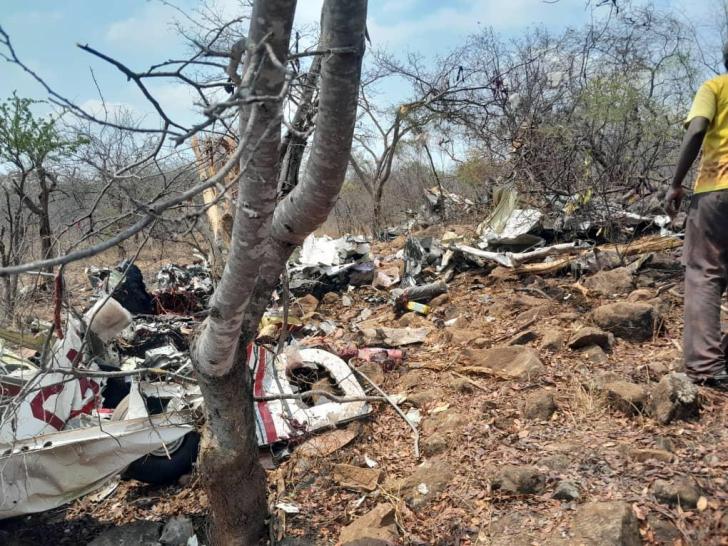 Carnage … The Cessna broke into pieces after smashing into the ground near Mashava on September 29, 2023 (PICTURE/ZBC)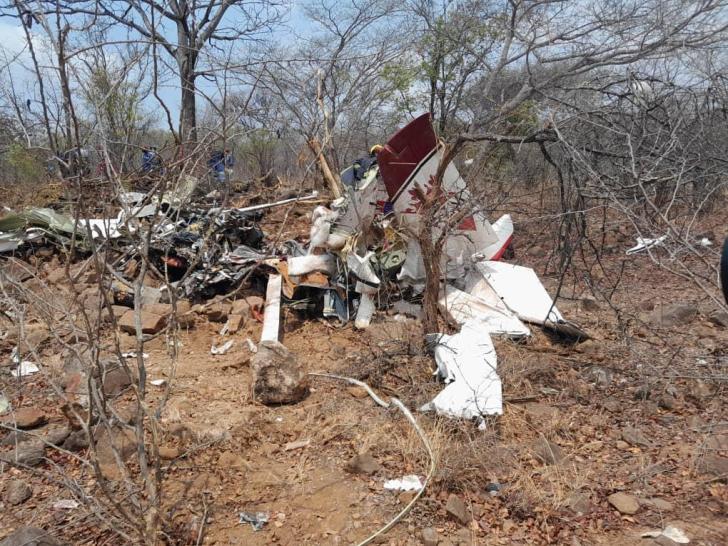 Mangled metal … The wreckage of the Rio Zim Cessna which crashed in Mashava on September 29, 2023 (PICTURE/ZBC)
Source - zimlive