News / National
Grace Mugabe's succession game plan unravels
06 Dec 2015 at 09:30hrs |
Views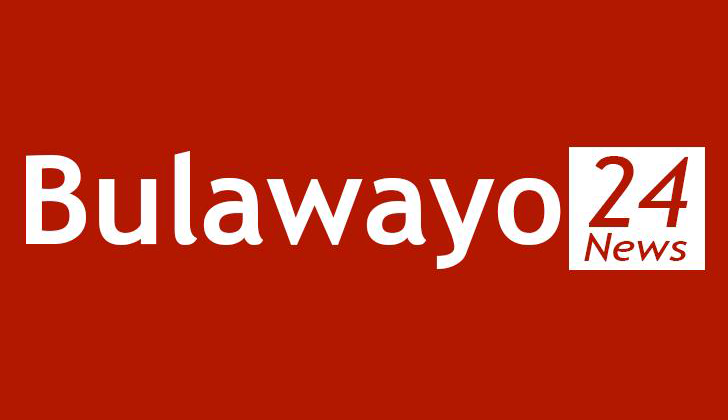 After eight rallies across the country's provinces in a whirlwind campaign almost similar to her blitz against ousted Vice-President Joice Mujuru, First Lady Grace Mugabe might not have been prepared for the roller-coaster ride in Masvingo on Friday.
The moment of truth arrived when Zanu-PF women's league secretary for administration Esphinah Nhari threw the cat among the pigeons. She chanted the slogan, "Pasi neG40" at Grace's final rally at Mushayavanhu High School in Gutu.
One of Grace's known enforcers, Sarah Mahoka, would have none of it and demanded that Nhari explain what G40 [a Zanu-PF faction believed to be behind Grace's audacious bid for the presidency] was.
The brawl drew in Masvingo Provincial Affairs minister Shuvai Mahofa, who used strong language to reprimand Mahoka.
Vice-President Phelekezela Mphoko trained his guns on Nhari, bizarrely claiming that saying there was a G40 faction in Zanu-PF was an indirect attack on President Robert Mugabe.
"As a leader, assist the First Lady," he thundered. "You were so close to disrupting the rally but you have no evidence of what G40 is."
The televised fracas was probably the first time the simmering war in the women's league exploded in public since Grace took over from Oppah Muchinguri a year ago.
Her elevation was ostensibly engineered to unite the fractious Zanu-PF, as vultures circled over her ageing husband, but the fissures in the women's league show she has a long way to go.
The divisions have become more pronounced in Manicaland where a faction linked to Vice-President Emmerson Mnangagwa and another alligned to G40 have left the league paralysed.
University of Zimbabwe political science lecturer Eldred Masunungure said the widening factionalism in the women's league was an indictment on Grace's leadership qualities.
"Grace had an ambition to unify the party, but has been betrayed by her manner and style of doing things," he said.
"She is belligerent, combative and angry, as well as too aggressive in her approach.
"It would have rather been better for her to be diplomatic and not side with any of the factions."
Grace has tried to dissociate herself from the two factions fighting for control of the party in the post-Mugabe era, but her attacks against war veterans has led to speculation she is backing G40.
Masunungure said Grace had failed to hide her ambitions to succeed Mugabe, hence her inability to unite the Zanu-PF factions.
"While she is now trying to claim she has no ambition to lead the party and government, it is too late," he said.
"The party is now more fractured than it was before she came along.
"Her personality and style is not one of reconciliation and this is why we have seen a further deterioration of the situation.
"Grace has alienated the very constituencies she is supposed to bring together.
"These groups have justifiable interests and she was supposed to play mother to all of them, instead of condemning any of them. She has actually compounded the problem."
Masunungure said Grace might also have been blinded by growing ambition.
"The problem with power is that once you get a morsel, you want more.
"It is like money, the imperative is to seek for more. It does not agree to the economic imperative of diminishing returns.
"While at the beginning she did not realise the kind of power that was being thrust upon her, as she got along, suddenly there is a realisation that there actually is a launchpad for the ultimate prize.
"However, I think that would be a grave mistake on her part.
"The best she can do is to have a strong say in who takes over after Mugabe. Be the king or queen maker as it were," he said.
But Harare-based political commentator Takura Zhangazha said Grace's intention was to stop, not to unite factions.
"I do not think that in the aftermath of the Mujuru debacle, Grace has been more divisive," he said.
"I think she has just tried to assert her authority as boss of the women's league on the understanding that she had capacity to influence the direction Zanu-PF could take.
"However, there was a danger of negative reaction to such moves by a person who is not the leader of the party.
"But we must admit she has put everyone in Zanu-PF on their toes and they are now guarded as regards their quest for power," Zhangazha said.
He agreed that Grace had largely failed in her mission to unite the ruling party, which has been divided by Mugabe's reluctance to pass the baton.
"I think her intention was not to unite factions, but to prevent them and then get people to gather around her," Zhangazha said.
"But because of the statements she has made relating to succession, she indeed has failed in this regard.
"Her toning down is an indication that she has become aware of her limitations."
Meanwhile, Grace Mugabe has said her husband may choose her as his successor when the 91-year-old leader decides to leave office.
"I cannot be counted out," Grace (50), told the Masvingo rally. "President Mugabe has the prerogative of choosing his successor."
Her statement appeared to contradict remarks she made at a November 20 rally that she had no presidential ambitions.
Zimbabwe is scheduled to hold presidential and parliamentary elections in 2018.
Known by her critics as the "First Shopper" and "Gucci Grace," — owing to her extravagant lifestyle — Grace has built support among the G40 faction because most of them are in their 40s and played no role in Zimbabwe's war for independence.
Her main adversary in a run for the top job is Mnangagwa, who previously served as State security and Defence minister.
Doubts about Mugabe's competence increased in September when he read the wrong speech at the opening of Parliament without realising he had delivered the same address a week earlier.
Zimbabwe's economy is stagnating, with slumping consumer demand pushing the country into deflation and 83% of government expenditure going to civil servant wages.
"Given the level of factionalism in Zanu-PF, there is no force strong enough to oust him," said Mark Rosenberg, Africa director at New York-based Eurasia Group.
"If he doesn't die in office and he steps down beforehand, he will try to control the process as much as possible and will probably succeed."
Zimbabwe faces its worst economic crisis since its virtual collapse in 2008, when inflation soared to 500 billion percent, prompting the government to abandon its currency in favour of the use of foreign exchange including the US dollar in early 2009.
Mugabe has become increasingly frail, often needing help to walk. Should he realise his frailty, analysts say, he may decide to empower his wife's G40 allies, which would still bolster her chances of succeeding her husband.
The lifestyles of members of the G40 group, characterised by mansions and sports cars, make them unpopular in a nation where about 72,3% of the people live on less than $1,25 a day, according to the United Nations Development Programme.
For her part, beyond her husband, Grace must win over the military — a task complicated by the fact that she has no struggle credentials. The military won't readily contradict Mugabe while he's alive.
Source - Additional reporting by Bloomberg