News / Press Release
On Mugabe's lavish bash at a time of great suffering for the nation
20 Feb 2017 at 19:32hrs |
Views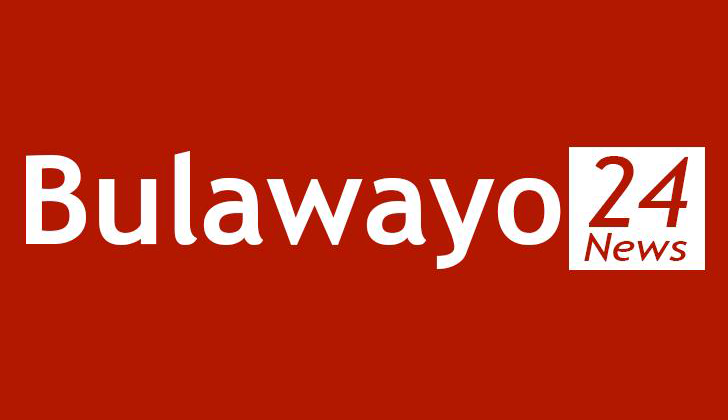 President Robert Mugabe is soon to wine and dine with a potion of his supporters at a time the nation is reeling under myriad problems. Just like last year the lavish bash will be held at a time of great distress for the province involved. Last year it was in Masvingo, a province then groaning under the Mutokwe-Mukosi displacement and a crippling drought. This time it is in a province smitten by floods. We still have the lingering picture of that woman scavenging for crumbs soon after the lavish bash in Masvingo. This Lazarus act is a microcosm of the greater macrocosm which is the nation. We are scavengers scrounging for food under the table after the Divas chefs have had their fill. Mugabe's bash is being thrown in one of the most marginalized provinces of our nation. Mugabe goes to thumb his nose at them by displaying affluence in a region of penury. Mugabe's bash is also being held in a region that suffered under Gukurahundi. Mugabe goes to celebrate with the survivors and progeny of his induced atrocities. Ironically in his pre-event interview he never alluded to the Gukurahundi atrocities. He has never publicly apologized for what he termed, "a time of madness." One wonders who was mad?

Doubtless much money was and will be spent to carry through this bash. Of course many people "donated"towards this event. Thousands of dollars were raised. Money that could have been poured towards improving infrastructure in the province and helping to alleviate the poverty in the region. Mugabe could actually celebrate his birthday in a far humane way by asking for donations towards humanitarian efforts as a way of celebrating his birthday. I know of an overseas celebrity who did just that. Truth be said the celebrations are of no value to the nation other than promoting what Edgar Tekere termed, "a very dangerous personality cult." It seems the Mugabes are not at all capable of having any qualms in spending huge sums of money while the country suffers. Are we not aware of that expensive birth in Singapore and subsequent "baby clinic" check ups in the same country? Are we not aware of the numerous foreign trips and holidays all at the taxpayer's expense? One wishes that Magufula's father had visited Zimbabwe at the time of the conception of some of our leaders.

Doubtless ZanuPf will argue that the party raised money on it's own. Everyone knows of the party's methods in "sourcing donations." No audit will ever clear the party of dipping fingers in state coffers. After all the state apparatus that man the bash are never funded by the party. We need a more human government for our nation.

However, we shall always ask, "what is the nation celebrating anyway?" Yes, Mugabe was one of the nationalist leaders during the period of African struggle. This he shares with many others on the continent. He is not special there. After all the man was a relative late comer in the struggle and freed the third last state on the continent. One wonders why he is given preference even over Samora Machel and Kenneth Kaunda among others who actually helped him free his country.

One will Talk of the "development" he wrought. Well, even Hitler had some positives and some demons have healing powers, but they remain what they are; agents of darkness.

He is credited with creating an education system that produces unemployed graduates, he is credited with embarking on an agrarian reform programme which practically killed off the very agriculture it was meant to boost. He is credited with pioneering an indigenisation programme that that killed the country's industrial production and growth.

What legacy then are we celebrating?
Those of us who were old enough remember the nightmare of the Gukurahundi genocide. Harrowing stories of pregnant women being bayonetted with the embryo flopping out to remove "mwana wedissident" and those of infants picked by the legs to be dashed against rocks with brains gushing out still linger. When the so called unity accord was signed we all thought the ordeal was over. We saw the shooting of Patrick Kombayi and the attempted murder of Jerry Nyambuya. 2008 saw unprecedented levels of terror with the murders of Talent Chiminya and Tichaona Chiminya together with Fainos Zhou. The year saw the ugly emergence of unpleasant characters like Chibhamure Mawarire aka Black Jesus, Joseph Chinotimba, Tom "Kitsiyatota" Zimunya, Biggie Chitoro, Matthew Mwale and one Black Jesus. This is also the year that saw the disappearance of Patrick Nabanyama among many others. Areas like Mberengwa and many of the Mashonaland Provinces were simply out of bounds for the opposition and even innocent visitors to these areas found themselves victimized.

Of course we cannot forget 2008 what of the ugliest periods of our history when over 500 people lost their lives. A trail of tears and blood grasped the country like forceps of steel. Fear hung over the land like an enchanted cloak. Areas like Mutoko, Uzumba-Maramba-Pfungwe and Muzarabani again became death camps for the opposition.

The haunting picture of the roasted Joshua Bakacheza comes to mind. We remember the mangled remains of Tonderai Ndira. We shall never forget Godfrey Kauzani, Beta Chokururama and Cain Nyevhe who were killed and eaten. I make no apologies when I say they were eaten for how else does one explain the neat slicing away of prime steak from a corpse. For me to be seen celebrating the birth of a man presiding over a cannibal regime would be hypocrisy of the highest order. One of the heroes of our liberation struggle was a man called Edison Sithole. The man was whisked away in broad daylight by agents of the Rhodesian regime. He disappeared never to be heard of again. Yet with one eye Mugabe's henchmen mourn the disappearance of this man yet with the other they masterminded the kidnapping of Itai Dzamara. This is hypocrisy of the highest order.

Mugabe has created a monstrosity; he has turned a portion of our citizens into automatons and murderous zombies. Every five years elections are held in the country. This is a normal process in other countries but in Zimbabwe it has become the most dreaded time. It has become an orgy of torture, rape, arson, maiming, murder and a shameless rigging of elections. These have become synonymous with Robert Mugabe and ZanuPf.

What legacy is Mugabe bequeathing to our youth?
Violence, lack of respect for the sanctity of life and the rule of law, intolerance for democracy and divergent views?

While this profanity of idolatrous celebrations is going on let the rest of us show our displeasure by expressing in the strongest terms our distaste for this vulgarity. Let us as a nation shun and condemn this insensitivity to our suffering. Poverty and want are all around us and there is nothing to celebrate. It is ironical that Mugabe celebrates his birthday with the youth and children whose future he is destroying. Yes, Mugabe celebrates his long life and relatively good health. For the rest of us there is nothing to celebrate

As PDP, Harare Province we join all the progressive forces locally and elsewhere in condemning this outrage.

The future has long since abandoned Mugabe and all he stands for. Let us all embrace the future. Lets unite for change. We owe it to the departed heroes of the struggle, to ourselves and to our children after us.

PDP....COURAGE TO BE DIFFERENT.
Cde. Nqobizitha Dumakude Khumalo
Provincial Spokesperson
Harare Province
PDP.


Source - Nqobizitha Dumakude Khumalo