News / Press Release
1893MRM wishes Zimbabwe, and most importantly, Mthwakazi nation a peaceful and meaningful 2018 election
28 Jul 2018 at 19:44hrs |
Views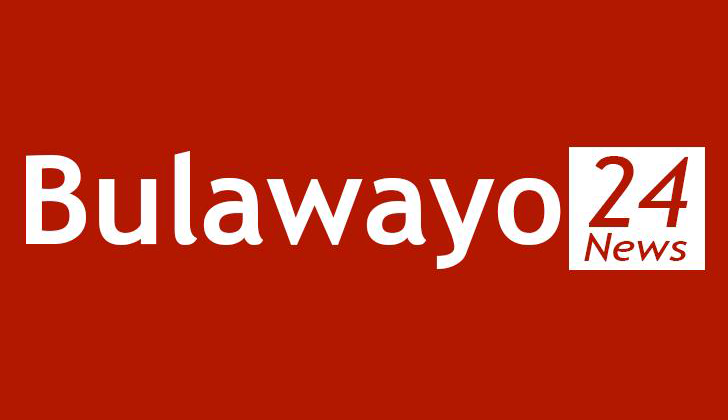 Undoubtedly Zimbabwe's July 2018 national, regional and municipal (harmonised) elections are as a matter of fact historical and meaningful in every sense of the word. Historical because Zimbabwe, for the first time in over 38 years will be casting a vote without the presence of Robert Gabriel Mugabe as a candidate. Historical because the people of Mthwakazi for the first time in over 38 years will be voting within an atmosphere that has kind of permitted dissenting voices against political, civil and social abuses, discrimination, oppression, marginalisation, and the refusal of our people to self-determination – or is this just Stolkholme Syndrome on our part.

The elections of July 30 2018 are a defining moment for the region of Mthwakazi and its citizens. Indeed we are still a long ways from achieving the full political freedoms and rights that we are entitled to within our land, but the wheels have started turning and there is no reverse mode. 1893 Mthwakazi Restoration Movement would like to take this opportunity – as the umbrella Movement representing the unified voices of our nation – to call upon all registered voters of Mthwakazi nation, to exercise their most important right to sovereignty by going to vote and voting exclusively for Mthwakazi leaders - and to not take such a right lightly. The Movement would also like to encourage peace and harmony during and after the elections.

It comes without saying that as 1893 Mthwakazi Restoration Movement, our purpose and destiny is to achieve the restoration of Mthwakazi's identity and its belongings without reservation. Mthwakazi's belongings would refer to everything that is heritage to the nation of Mthwakazi, what can be touched and what cannot be touched, our land, our political and social space, the total self- determination of our nation where we rule and control our own affairs. We want to make it clear that many options have been availed to the government of Zimbabwe beginning in 1980 when 'independence' should have been celebrated by all Zimbabweans as geographically defined then and todate, but instead the government of Zimbabwe chose the options that clearly divided the nation of Zimbabwe into two illegitimate tribal groups (turning two nations Matebeleland and Mashonaland into two simple tribes downgraded for ease of ruling and identified by the two languages Ndebele and Shona respectively). This move allowed Zimbabwe's government to articulately minimize the significance of these two nations as equal in sharing the rewards of a jointly fought 'independence'. Mashonaland became the administrator and forced ruler of Matebeleland and Matebeleland was rendered irrelevant in every platform of politics, with independence clearly becoming a reward for Mashonaland nation and anyone that speaks isiShona, at the expense of the nuetralised Mthwakazi nation 'post independence'. 1893 Mthwakazi Restoration Movement has spoken about the power of devolution in Zimbabwe, versus the legitimacy of the restoration of Mthwakazi's documented borders. These two options of the existence of Mthwakazi within and or outside of the current colonial arrangement of Zimbabwe must be left for a referendum by the nation of Mthwakazi guided by its genuine interest leaders from all spheres of influence.

1893 Mthwakazi Restoration Movement would like to congratulate all the individual leaders of Mthawakazi nation from the different political parties, who have registered their candidacy in the upcoming elections of July 30 2018. We understand and know the steep roads and avenues that you have travelled to get to this very important day. It has not been easy for you – especially financially and in terms of media coverage - and for that we salute your resilience to the cause of Mthwakazi nation. We hope that the messages that you have driven into the homes of abaThwakazi have finally cultivated our people's interest and realisation of the political worthiness that we had so began to lose. Please keep the fires burning, now and beyond the elections. We hope to see you in Parliament come August 2018.

To the Mthwakazi electorate, our choices are very clear. We know our leaders and we can identify them. We know the parties that have stood the test of time in standing for the real rights of our nation. On july 30 2018, abaThwakazi must say to Zimbabwe's government and other opportunistic political parties and candidates in those parties, "we are no longer playing your games". Zanu PF has had an opportunity to deliver in over 38 years and the only significant deliverance we have seen from it in Matabeleland has been that of the marginalisation, torture and abuses of our people, the displacement and discrimination of our people and the ethnic genocide that has left hundreds of thousands murdered and millions traumatised an suffering disabilities. MDC – whether it is in the form of an alliance or other, has had many of its representatives already tested as leaders within our communities and most of them have failed the test as they have clearly proven to constitute a severe imbalance within their structures showing less leaders from Mthwakazi representing Mthwakazi versus leaders from Mashonaland imported to represent Mthwakazi. We no longer want imported candidates to be voted into any position of leadership in Mthwakazi. Every Zimbabwean must celebrate the value of their heritage and identity and every Zimbabwean must love and celebrate the diversity of the country's two nation and multi-tribal composition. Mashonaland must be represented by those that know Mashonaland best and Matebeleland and Midlands (Mthwakazi) must be represented by those that know Mthwakazi best. There is no grey line in such facts and decisions.

Please exercise your vote with knowledge and pride. Do not vote for leaders that you know are clearly from outside our region. We want Mthwakazi political representation to be controlled by politicians whose heritage and birth right is Mthwakazi.

Good luck Zimbabwe, Good luck Mthwakazi, our leaders are waiting for your vote. Vote Mthwakazi!
Some of our most significant Mthwakazi political parties and leaders to consider for your vote are: Mthwakazi Republic Party (MRP) and its leadership at all levels and Zimbabwe African People's Union (ZAPU) and its leadership at all levels. Let's support these two political parties with everything that we have baThwakazi.

Viva Mthwakazi! Vuka Mthwakazi Vuka!


Source - 1893MRM