News / Regional
Exclusive interview with MDC Gwanda kingpin
24 Jan 2014 at 14:28hrs |
Views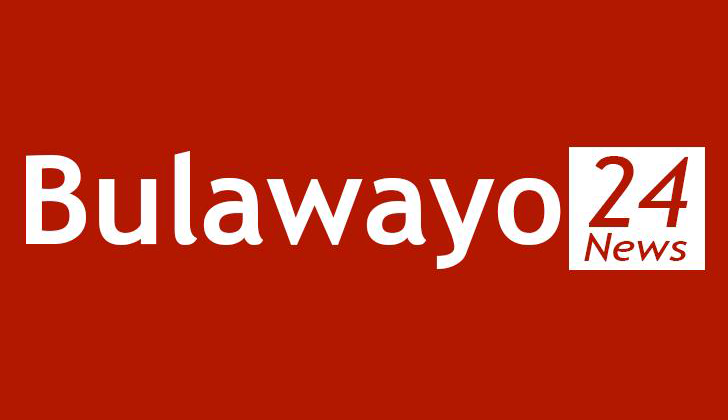 Exclusive interview between Bulawayo24 News Editor Mandla Bhebhe and Welshman Ncube led MDC Gwanda kingpin Bekezela Maduma Fuzwayo on rumours that he has defected to Zanu-PF.
Mandla Bhebhe (MB): Mr Maduma we are inundated with calls and messages seeking clarity if you have crossed from the MDC to Zanu-PF, is that the case?
Bekezela Maduma Fuzwayo (BMF): That's extremely untrue and hogwash my brother I have not joined Zanu-PF at all am still a loyal member of the MDC under Professor Welshman Ncube. The allegations are meant to cause alarm and despondence in MDC.
MB: Rumours are loud you may have shown interests in joining Zanu-PF or have been seen in or around the Zanu-PF offices in Gwanda is that so?
BMF: For the record in the 40 odd years I have stayed in Gwanda I have never been inside the Zanu-PF offices in Gwanda nor any Zanu-PF office in the country or outside the country.
MB: Have you been in contact with any of Zanu-PF's officials or Ministers in Gwanda with a view of joining Zanu-PF as rumoured?
BMF: The latest Zanu-PF high profile figure I have been in contact with is the Minister for Provincial Affairs for Matabelaland South Mr Abednico Ncube at his official office in Gwanda.
MB: Would you be kind enough to share the contents of your conversation with Minister Ncube.
BMF: The bulk of my discussions with the Minister were really personal, he is by the way a relative to my mother and so had really gone to see him at the request of my mother on a personal matter. May be what could be of interest to this discussion is that in our discussion I enquired from the Minister if he would be able to help me with a job in the upcoming Provincial Council or in local government of the province or district upon which the Minister invited me to provide him with a copy of my CV for his file thing which I still haven't done.
MB: Why the particular interest in the Provincial Council when Zanu-PF will be the party ruling the province, wouldn't that be tantamount to working for or in Zanu-PF?
BMF: I have a huge experience in Local Government Finance having worked almost all my life in local government environment both in Zimbabwe and outside Zimbabwe and so still have that interest in local governance. Secondly, I have a very big interest in the development of both Gwanda and Matabeleland South. Infect I have actually dedicated my entire life to fighting for the cause of this province and so have a very direct interest in the administration and governance of this province and being part of the provincial council would really have a big impact on my commitment to the province.
MB: But we all know that once in that position it would require a certain element of allegiance to the ruling Zanu-PF party. How would you then divorce your interest in serving a Zanu-PF government from serving Zanu-PF?
BMF: As I have indicated that I have worked in local government both in and outside Zimbabwe I believe in a clear cut distinction between a government and a political party whether ruling or opposition. Infect if I would have landed that job that is one of the things that I was going to fight very hard that it prevails. We have a new constitution that must bind and protect us as a country and that we must also uplift. There is a devolution of power element in the constitution which our people want and I really would have loved to go out and make sure its implemented in the province. Government through Provincial Councils also has a constitutional duty to ensure the upliftment of all previously marginalised areas and I have a feeling Mat South in general and Gwanda in particular have been so marginalised and deserve urgent upliftment and so really would have loved to be party to that process.
MB: You sound to be putting a past tense to the issue of the job why?
BMF: I have since withdrawn my application for the job and interest though I have not yet officially communicated that to the Minister.
MB: Why so?
BMF: The controvesy around it has been really overwhelming and undeserving. Disappointingly so not from Zanu-PF itself. Very sad.
MB: We hear from some sectors in Gwanda that you were seen receiving some cash from Minister Ncube at a commercial bank in Gwanda, how far true is that?
BMF: People need to report truthfully if they decide to report on a matter they claim to have witnessed. As I indicated to you, Minister Ncube is a relative and that witness should have told the truth that he/she saw Minister Ncube had over cash to a relative I was with and in a very public place. Would I have stopped Minister Ncube from giving his auntie money because the Minister is a Zanu-PF minister? I mean really!!! Whatever the money was for was not my concern.
MB: According to reports it was a substantial amount of money...
BMF: Sorry just stop there am not going to answer that.
MB: Some people from within your party the MDC claim that you have been seen on numerous occasion in the company of Zanu-PF heavy weights like Minister Andrew Langa and the two Gwanda MPs plus a host other Zanu-PF leaders in Gwanda. They also claim that you have graced several Zanu-PF programmes like Minister Kasukuwere's visit to Gwanda last year and most recent events like the Zanu-PF Mayor's Christmas Cheer fund how is that so?
BMF: Did they also tell you that I am also always seen with Tandeko Zinti Mkandla of the MDC T and a host other MDC T members? Did they also tell you that I am also almost always in the company of members of our Youth Wing? I don't see a valid reason why I must not attend state and civic occasions within my home area. I will never stop attending those no matter who says don't. I am a responsible citizen of Zimbabwe and a resident of Gwanda I owe my service to my country and home.
MB: According to some reports from some members of your party you did not cast your vote in the just ended election raising doubts to your commitment to the party, is that so and why?
BMF: Let me start by passing a comment, that is an extremely unfortunate statement to be made by people who you really feel should be your own. I don't understand the motive behind that kind of behaviour. Anyway, its true I did not cast my vote perhaps that will make a hell lot of them happy now. Your next question is why? The party seconded me to work in Gwanda South way after the voter registration exercise had closed yet I was registered as a voter in Gwanda Central so I missed the voting times.
MB: According to them you were working for JOMIC and you prioritised the JOMIC money over casting your vote?
BMF: Like I said I was working for the party in Gwanda South and missed the voting times, in what capacity and for how much for now its no longer an issue. I certainly would have loved to exercise my right to vote like everyone else but well I missed it.
MB: We are made to understand that for three days now, Zanu-PF supporters have been waiting to receive you at their offices...
BMF: Let them wait, I guess they have been waiting since I was born let them continue waiting. I am also eagerly waiting the return of Jesus Christ, noone knows the hour nor the minute. How can they wait for me when I have never even received an invitation from them to come to their offices? I pass in front of their offices every day why don't they rush and welcome me as I pass by?
MB: Your way forward now Mr Maduma amongst all these allegations?
BMF: In view of some shocking revelations coming from even some of the people I believed to be parties with which one would have felt secure, perhaps one would say its a lesson learnt who to deal with and in which way. For now nothing other than that changes for me its back to life as usual and search for another job opportunity and see what comes up.
MB: Thank you very much Mr Maduma.
BMF: Thanx my brother for the opportunity to let my voice out and for some shocking information you guys are getting from around which I honestly never expected to reach your ears. Stay blessed and thanx for the good work.
MB: Thanx for the compliment.
Source - Byo24News