Opinion / Blogs
Zim's inheritance not up for grabs
11 Jan 2014 at 07:33hrs |
Views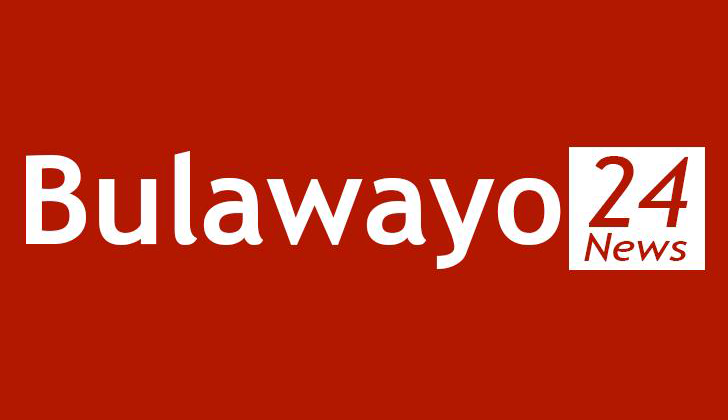 Itinerant bashers of Zimbabwe's hope - and those of Africa at large - for an old, new economic order on the still-smoldering ashes of colonialism, are at it again, even shamelessly wielding obvious paradoxes this time around as hammers to smash our prospective, bright future.
If you go full throttle on indigenisation, instead of pulling the bridles to slow down the horses, better still halt them altogether, you are doomed to worse, grinding poverty, they tell Zimbabweans.
Just days ago the detractors used a pirate radio station on Zimbabwe news as a channel to spread their doom message to a wider audience so it could serve to deter this nation from proceeding with the indigenisation and economic empowerment initiatives.
But of course, nothing could be further from the truth regarding the need for not just Zimbabweans but for other African nations as well to implement social and economic programmes for the improvement of the welfare of the masses, most of them languishing in a poverty caused in the main by the under-development of the continent during colonialism when Africa's rich natural resources were carted off by white settler administrations to build imperial palaces in Europe.
The latest anti-indigenisation campaign should be seen by all Zimbabweans as well as by the rest of the progressive world as a sequel to the illegal sanctions imposed on Zimbabwe by the United States and its British and European continental cubs as punishment for Zimbabwe's land reform scheme which has seen thousands upon thousands of indigenous people reclaiming their birthright, seized by the British and other white settler farmers in the hey days of colonialism.
The new, western imperialist blitzkrieg against the social and economic empowerment of our people should therefore be seen and dismissed for what it is - a feverish attempt to pour ice down the spine of the indigenisation initiative and freeze it altogether to try to deter, even thwart it completely.
Is it not true that today's global wars, specifically between the so-called rich north and so-called poor south are basically economic confrontations nothing more.
The answer is obviously in the positive - and - as such attempts by imperialists to spread their political and economic tentacles to Zimbabwe are nothing but a manifestation of blatant, obscene hegemonic tendencies.
In fact former colonisers of Rhodesia, which we christened Zimbabwe at its liberation in 1980, are hell-bent on grabbing back this country as an inheritance that they believe their ancestors bequeathed to them; hence they believe the black people in this country have no right to reclaim the inheritance that God actually has kept for us.
That being the case, it is foolhardy, nay, day- dreaming, of imperialists and their local ilk to think that the black people of this country denied themselves by throwing themselves into the throngs of war just to liberate the country and then parcel it back to those who got it by conquest in the first place.
Of course, the liberation of Zimbabwe as well as current efforts by the government to restore the economy to its rightful owners, the black majority, should be seen for what they really are; a consummation of God's inheritance to us.
The Bible is clear on this issue of inheritance. It says those who grab it instead of being given it by God cannot keep it forever.
That is the message that should sink in the minds of foreigners intent on "inheriting" the economic and political future of this country under a misguided belief that they, and not the indigenous people, have a birthright to it. It also means that for Zimbabweans to secure their inheritance for good, they must make friends with the Holy Spirit who is the administrator of God's estate, the universe.
Moreover it is no mere coincidence that indigenisation which has seen land ownership rising from a mere 4,000 whites to up to as many as 360,000 black farmers should come under attack at this point in time when the government has just unveiled the Zimbabwe Agenda for Sustainable Socio-Economic Transformation (Zim Asset) to further enhance the fortunes of our people in the areas in point.
The enemy sees - for worse for itself and for good for Zimbabweans - the luxuriant carpet being pulled from underneath its feet transferred to the feet of our people, cracked though they might be seen to be by those who claim to be God's people, and not us.
However Zim Asset demands more than just pious provincial or regional or, for that matter, national political rhetoric to implement it.
Not so long ago someone responsible for Bulawayo's provincial affairs demanded that investors coming restore to the city's status as the nation's industrial hub should not bring along their own workers.
That remark, innocent as it sounds, might unfortunately be misconstrued by mischief makers as smacking of provincialism or, worse still tribalism. They will come to that conclusion taking advantage of the failure by the administrator in question to say specifically whether she referred to skilled or non skilled workers.
It will not make sense - and this pen believes so - for an investor whose work requires technically trained people to come without them and employ unskilled, local people. Such a move would not benefit the city or province or any other area in Zimbabwe where investors must hire just anyone even for services that call for skill to revive the economy.
It has been said by the powers-that-be that the necessary incentives will have to be dangled to attract foreign investors as partners with local private companies or with public institutions.
This pen believes that highly skilled Zimbabweans for foreign investors to hire are such an incentive as it means that their investment will be put to good use and to fruition for both this country and themselves to further enhance the fortune of our people in the areas in point.
This pen therefore suggests, and in fact recommends, that a thoroughgoing, countrywide study of training facilities at technical colleges and universities exists to ensure that they are adequate to produce graduates with the right knowledge and skills into which investors can tap for the success of Zim Asset.
This is because Zim Asset will require people with technical skills in the wide range of its social and economic spheres for successful implementation of programmes in these areas.
With a 90 plus percent literacy rate on the continent, Zimbabweans are touted as being the most educated Africans with Equatorial Guinea coming second with South Africa in third place.
Yet what do we see daily in our cities and towns and growth points? Graduates in Seville suits and ties and mirror-like shows strutting through the streets, and corridors of power as they flex their necks and smooth down their neckties and speaking English with the Queen's accent, while our roads both in the urban and rural areas as well as our railway system go to the dogs, literally.
Zim Asset will require more graduates in work suits, heavy safety shoes, even helmets and with rugged hands engineering our roads and railways and bridges out there to put them in tip-top conditions for exports to flow out of the country and earn much needed capital and for imports and agricultural produce to flow into our cities and towns to nourish the workforce there.
What all this means is that the authorities must see to it that laboratories at technical colleges, for instance, are fully equipped not with dilapidated but with modem equipment for students to gain the skills necessary for them to secure employment and for the country to benefit from the taxpayers money ploughed into the institutions of higher learning for their efficient operations.
The motivation of lecturers, too, through better salaries and other improved conditions of service cannot be over emphasized since the staff are truly responsible, overall, to the quality of graduates churned out. That, this pen believes will determine the ultimate success or failure of Zim Asset.
Finally, it also goes without saying that when more jobs are created and work conditions improve thousands of Zimbabwean workers languishing abroad and in some cases doing manual work as slaves of other nations in spite of their high education, it will become impossible for them to ignore any succulent carrots dangled out to them.
It must be understood that international capital alone coming to Zimbabwe cannot wave a magic wand for the economy to grow by itself. On the contrary, a combination of international capital and local skilled personnel using the money will make wonders in any country's economy.
Source - Chronicle
All articles and letters published on Bulawayo24 have been independently written by members of Bulawayo24's community. The views of users published on Bulawayo24 are therefore their own and do not necessarily represent the views of Bulawayo24. Bulawayo24 editors also reserve the right to edit or delete any and all comments received.