Opinion / Blogs
Morality: Pillar of society
09 Oct 2011 at 05:51hrs |
Views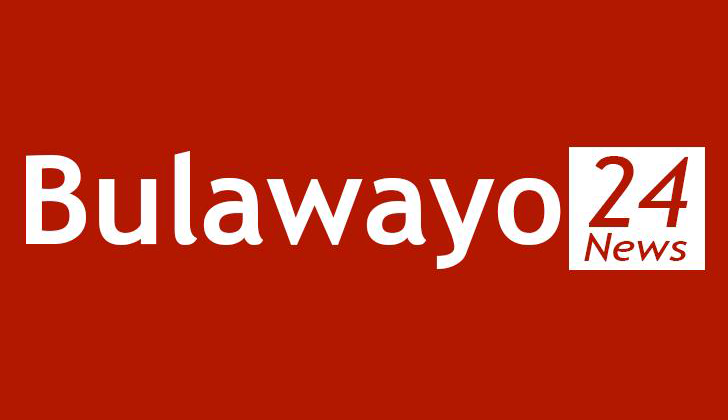 MAN is a compound of wisdom, feelings, emotions, force and other factors. It is these factors that make the human society in which there are different attitudes, ideas, thoughts, political forms and social regimes.
This is why the human society has greater need for ethical and cultural evolutions and for the promotion of human values than it has for material and economic needs.
No doubt, any society that neglects its great ethical and spiritual dimensions is doomed to decline, decadence, and fragmentation and will eventually become extinct.
The history of nations indicates that although the civilisation and industrial development of each nation show its success, if these changes are devoid of spiritual and humane evolution, they will bring humanity nothing except misery and misfortune.
If poverty and misfortune, cruelty, oppression and exploitation prevail over the world, if the environment is faced with a serious crisis, and the family system is on the verge of collapse; if we find that many talents are being suppressed in life, nations are faced with social turbulences, justice is ignored, chaos has prevailed over societies, violence and aggression have spread throughout the world, and if the world is experiencing critical crises in different fields: in economics, environment, and global politics, and if there is political paralysis, and a lack of attention to public welfare, an ever-increasing unemployment, poverty, despair, social, racial, and ethnic conflicts and drug abuse, organised crime, violent and bloody clashes, we cannot explain all these with economic and material viewpoints.
But more than anything else, they are effects of the fall, misery and failure caused by lack of sublime values and the collapse of moral principles. If the world today is suffering from overwhelming pain, if peace and co-existence are declining, these are the results of moral poverty and human immorality.
So long as the attitude that a country adopts towards other nations is aimed at securing its own benefits, the result will be nothing except plundering of resources and exploitation of their efforts and products of their labour, and eventually violating their rights.
If we are to consider current circumstances of the world, we would not fail to see how the arrogant countries of the world continue to victimise many nations throughout the world for their own evil goals.
International Zionism and neo-colonists have joined hands and are howling like the jungle beasts and out of their hatred and evil intentions, mercilessly slaughtering many people in different parts of the world and the Middle East, in particular.
In this period, after the Cold War, human creeds have declined, and man is entering a new phase of his life.
The last resort is to call for an inner revolution in the light of moral values for human dignity and responsibility and establish moral virtues in different fields: politics, culture, and economics.
It is also to equip our domain of our beliefs, actions and reactions, tensions, trends, thoughts, behaviour, manners, love, and hatred (likes and dislikes) with moral values and eventually have moralities prevail over all material, spiritual, personal, professional, organisational, national and global aspects of life.
Nurturing moral virtues has been one of the most important goals of the divine prophets' mission, and the philosophy of their appointment has been to guide humanity in the path of perfection ' this being the ultimate goal of creation.
The other goal of their mission has been to consolidate the ultimate goal of religion and the philosophy of life through teaching humanity the correct dealing with God, with oneself, with other people, and with nature.
Hence, the most significant mission of Abrahamic faiths namely Islam, Christianity and Judaism and the most outstanding feature of their divinely revealed books (Holy Qur'an, Bible and Torah) is helping humanity in acquiring good morals, attaining the true way of life and in teaching them how to be in communion with God, how to deal with himself, with the society, and with the living environment.
The great Prophet of Islam (peace be upon him and his family) declared that he was sent to bring moral virtues and values to perfection.
Many philosophers, thinkers and even the followers of material ideologies have, throughout history, frequently made mention of education and morality and have also offered some principles for them; it is because morality has a crucial function in any society and under any circumstances.
Because of his preoccupation with material affairs, and despite the importance of morality, man has not given it due attention. Thus, morality, though important, has been rendered obsolete.
Whereas the development of economic and political issues has expanded in the society, moral issues have, unfortunately, not been duly considered.
If we achieve the highest rank in economics and multiply today's honour and glory in politics, so long as our nation's morality is neglected and there being no self-sacrifice, patience, forbearance, and optimism among us, the work is fundamentally flawed.
Religious morality and teachings, having particular characteristics and lofty aspects, are in all ages, warrantors of man's prosperity, and provision for all seekers of perfection.
Acquiring the knowledge and putting it into action in a reasonable way and within the framework of educational and training programmes are an undeniable necessity.
It is imperative that everyone, especially the youth of our nation, become familiar with the teachings and principles of divine creeds.
In the present era in which moral values are being trampled upon by new industrial phenomena and by efforts affiliated with capitalism, it is an urgent necessity to raise again the issue of morality, particularly among the youth.
The best example, the most appropriate means of education, and also the most effective moral pattern for humanity are the lifestyles and the behaviours of the divine and spiritual personages.
Imam Reza (peace be upon him), the grandson of the Holy Prophet of Islam, is one of these immaculate spiritual personages who displayed a perfect disposition. Like the other immaculate imams of Islam, his holiness was reflecting and manifesting all the attributes of God, was peerless among the people of his time; in him all excellences and good attributes consummated.
Imam Reza's divine character, his high scientific, austere, and moral status made him acceptable to all the people as one of the greatest and the most popular among Prophet Muhammad's household not only in Medina but in the entire world of Islam.
According to the teachings of Imam Reza (peace be upon him) morality is divided into two groups: that is, ethically good deeds and noble moral traits.
The ones which lead to the improvement in social relations, life and the enjoyment of material benefits are considered as ethically good deeds.
And the ones which are of the human standards and indicate magnanimity and spiritual perfection are regarded as noble moral traits.
Ethically, good deeds result in bringing social welfare, consolidating social relations, creating an atmosphere of love and friendship in society, making life happy and dynamic, and the world pleasant and enjoyable for people from all walks of life.
But what elevates man to spiritual perfection and allows for his higher desires to be actualised are noble moral traits.
Ethically, good deeds secure man's life and improve the material side whereas noble moral traits are necessary for reviving humane dimensions and completing the spiritual side.
Thus, the two dimensions of life ' the material and spiritual life side ' are tended to.
In general, ethically good deeds are means for the well-being of the materialistic life and the noble moral traits are the true ways of achieving higher levels of spirituality.
Ethically good deeds grant man's life order and regularity, and noble moral traits fulfil man's high desires.
Ethically, good deeds result in the improvement of social relationships and noble moral traits make man's soul sublime and his character magnanimous.
In most cases, ethically good deeds begin with self-esteem and are compatible with personal desires. Caring for ethically good deeds implies that one is socially responsible.
Observing noble moral traits indicates one's magnanimity and perfection.
In terms of psychologists, ethically good deeds, when performed, are the cause of achieving the "ego" stage whereas acting as directed by noble moral traits is a cause for the achievement of the high status, the "superior ego". In Imam Reza's viewpoint, morality is wide in concept and encompasses all the dimensions of man's existence: in the material, spiritual, intellectual, emotional, personal, and social aspects.
This means that although morality is in essence nothing but the mere fact of faith, servitude, and submission before the Creator of the world, it has various manifestations in practice applicable in each social relation.
---------------
Muhammad Assadi is the Head of the Cultural Centre of the Embassy of the Islamic Republic of Iran.
Source - zimpapers
All articles and letters published on Bulawayo24 have been independently written by members of Bulawayo24's community. The views of users published on Bulawayo24 are therefore their own and do not necessarily represent the views of Bulawayo24. Bulawayo24 editors also reserve the right to edit or delete any and all comments received.