Opinion / Columnist
Cowardly Manheru weeps after seeing 'Mthwakazi Shadows' in Zanu-PF
14 Dec 2016 at 11:10hrs |
Views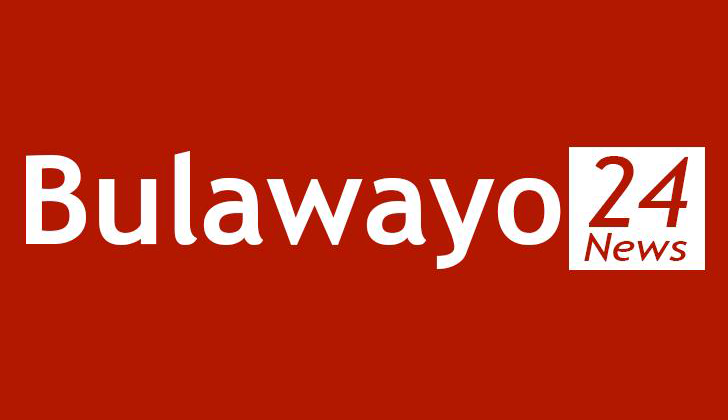 Last year after Christmas holidays, vociferous Nathaniel Manheru aka George Charamba took to the column allocated to him by the state newspaper, The Herald, and insulted the people of Matabeleland and the Jews. Calling both Matabeleland genocide and the holocaust as myths. He went as far as demanding to be challenged on the so called national platforms concerning this issue.
MLO reminds the people Matabeleland again that Nathaniel Manheru is not just a faceless idiot who hides behind a pseudonym or a fool who has just stumbled on a whistle. Ayisilo zanka elidobhe impembe. His full name is George Charamba the spokesman of the President of Zimbabwe, Robert Mugabe. So Nathaniel Manheru is a fully paid "taunt" in the office of the president of Zimbabwe. Like many other representatives, the word he speaks is not his but that of his master whom he represents.
He who pays the piper calls the tune. President Mugabe who pays George Charamba aka Nathaniel Manheru calls the tune. With bond coins and notes now available in the country it means the man has received his full pay plus annual bonus. He is fully charged and over heating.
The president of Zimbabwe has spoken through his "taunt" Nathaniel Manheru aka George Charamba. And he said, "Big mouths in Zanupf are borrowing arguments from Mthwakazi, lisping the divisive vocabulary that reopens old wounds that inflames passions of secession. Apart of succession, the tone of factionalism is assuming undertons of secession. Succession, secession, the twin evils"
Both gukurahundi and Mthwakazi politics are being dangled as fall back politics should the succession issue escalate beyond its present levels or take a turn that is not favourable to some of these characters. Succession, thus will lead to secession. For the fist time after many peaceful years, there is real threat to national unity and national cohesion"
The point is do Matebele masses understand this message which comes directly from the president's office? To understand this better let's back peddle to the early 80s when Mugabe said, "Joshua Nkomo is like a cobra in a house. The only way to deal effectively with a snake is to strike and destroy its head." There you have it! When the president of Zimbabwe started seeing "things" that appeared to him in the form of a snake, the cobra to be precise, he felt his rule was under threat. He unleashed National Army 5th brigade code named gukurahundi which killed more than 40 000 innocent Matebele masses, rapped more than 100 000 women, burnt more than 100 000 homes and displaced more than 1 million into neighbouring countries and Europe.
This year, 2016, towards christmas the office of the president is hearing things and seeing "Mthwakazi shadows" again in the divided Zanu-pf house and feels threatened. "For the fist time after many peaceful years, there is real threat to national unity and national cohesion," wrote the president's loud-mouthed "taunt", Nathaniel Manheru aka George Charamba.
What national unity? The so called Unity Accord was signed between two Zimbabwean political organisations as their names suggest: Zimbabwe African people's union (ZAPU) and Zimbabwe African National Union (ZANU). There is nowhere in the so called Unity Accord document where an individual or party signed on behalf of Matabeleland. So where do the people of Matabeleland come in? The Unity Accord is a cord that does not bind people of Matabeleland to the oppressive rule of Zimbabwe. To suggest that we must remain as second class citizens and captured slaves in some foreign country thanks to a none binding document is mischief of the highest order.
We at MLO know how the oppressive Shona supremacist government of Zimbabwe reacts whenever it feels its rule is threatened. We do not wish Matebele masses to be ignorant in the face of threatening and intimidating political messages dished out by the aggressive oppressor using pseudonyms. Be alert! Do not say you were not warned.
The battle line between MLO and the genocidist government of Zimbabwe were drawn on the sand long back. Should the blood thirst barbarians attempt another genocide, the MLO Supreme Council and Revolutionary Committee would not hesitate to jump in and defend vulnerable Matebeles. The day they will touch any Matebele anywhere in the land of Matabeleland is the very day when the oppressive Shona supremacist system will be exposed and humiliated, it is the very day that the whole world will witness Zimbabwe receiving a donkey kick in the mouth.
Never again shall the genocide be visited upon the people of Matabeleland while MLO lives. Never again!
Izenzo kungemazwi!
Source - Israel Dube - MLO Secretary for Information and Public Affairs
All articles and letters published on Bulawayo24 have been independently written by members of Bulawayo24's community. The views of users published on Bulawayo24 are therefore their own and do not necessarily represent the views of Bulawayo24. Bulawayo24 editors also reserve the right to edit or delete any and all comments received.