Opinion / Columnist
How Zimbabwe's dictatorship has played out
15 Jan 2017 at 08:52hrs |
Views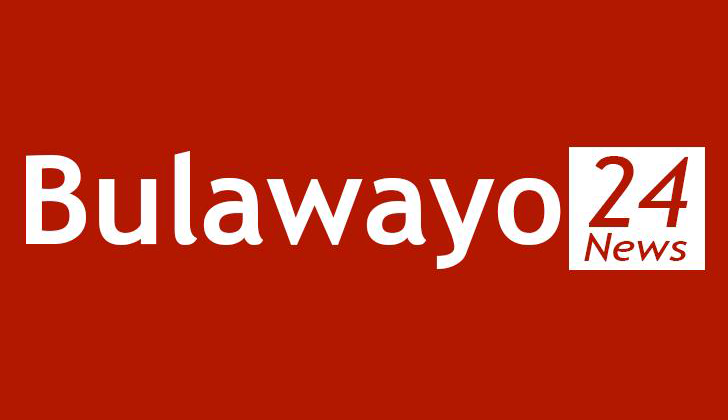 While 2016 ominously came to a close with long bank queues nationwide owing to egregious economic mismanagement by the Robert Mugabe regime, 2017 is set to be another annus horribilis for Zimbabwe, promising unimagined levels of new strife in addition to the already existing same old laundry list of problems.
A typhoid outbreak is already claiming lives while international aid-agencies are battling to feed over four million hungry people facing starvation. Nothing about Mugabe's conduct inspires the slightest of confidence. As the silly election season of 2018 beckons, the situation gets even dire. Internecine succession feud is pitting Zimbabwe's newest state capturer - first lady Grace Mugabe against one of the country's current co-vice presidents, the combative Emmerson Mnangagwa.
The realisation that the president of Zimbabwe, soon to be 93 this coming February, was endorsed yet again for the umpteenth time by his Zanu-PF party to stand for presidency in 2018, is particularly repulsive given the economic mess he has presided over for decades. The only difference is that this time around it has become more cataclysmic amidst withering criticism and citizens' outrage. Political turbulence is on the horizon. The majority of Zimbabweans are deep in the clutches of poverty, while an estimated 3,5 million people have sneaked into the diaspora mainly as economic refugees.
In a desperate effort to alleviate crippling cash shortages, the recent introduction of a printed surrogate currency dubbed "bond notes" which have been given the same value as US dollars, has not made things any better. There is some precedent for this buffoonery. In 2008 at the height of hyperinflation, Zimbabwe's money printing press went into overdrive. The country had a worthless currency whose highest denomination was at some point Z$100 trillion (Zimbabwe dollar note). But zero lessons were learnt ever since. Even the most optimistic spin from Zanu-PF's tendencies has failed to raise people's hopes. Zimbabweans spent Christmas in bank queues just to withdraw $50, the daily limit as stipulated by the central bank.
For decades Mugabe stone-walled Zimbabwe, flirting with the so-called "Look East" policy, while simultaneously promoting a hard line against western governments. He also got cosy with many authoritarian regimes such as North Korea, Libya, Iran, Russia, etc. No tangible benefits ever accrued except allowing those despotic regimes (especially China) to exceedingly and disproportionately plunder Zimbabwe's mineral wealth (diamonds, gold and chrome, among other minerals).
In exchange, the country as a whole gets insultingly paltry cash while Mugabe's regime gets propped up with sanctuary and "gifts" that include military hardware to quash citizen resistance. The Chinese plutocrats do not have permanent friends but permanent interests. Even so, they are beset with explosive socio-economic challenges of their own considering that they have a massive population of nearly 1,4 billion.
The fast-approaching inevitable exit of the visibly frazzled Mugabe has compounded the country's woes. He is battling ill-health, hence the frequent visits to the Far East that continue to plague the already over-stretched fiscus.
His masquerade of misrepresenting the true Zimbabwean situation has been invariably laid bare. How the public in Zimbabwe truly feels about Mugabe's misrule was recently summarised in the best way possible by Angeline Muponda, the chairperson of the Zimbabwe Liberation War Collaborators. She lamented how Zanu-PF had callously "used and abused" them.
"In 2018 we are not going to campaign for Zanu-PF. They took all the land and shared among themselves but we helped them during the land reform. We mobilised people to disperse white farmers but at the end of the day all the farms were taken by Zanu-PF top officials. The president has neglected us since 1980. He was in charge but did nothing for war collaborators.
"In 2008 they mobilised us to set up various bases to campaign for them in different parts of the country. We were forced to work against our own brothers and sisters but after that they didn't do anything to appreciate our efforts. We are now growing older but have nothing to show to our kids.
We are struggling to feed our families and pay school fees for our children. We have suffered enough. We want to tell Zanu-PF that we don't eat slogans." They follow the nation's war veterans who also dumped Mugabe in July 2016.
2018 is a defacto referendum on Mugabe. It gets even more frightening for the younger generation though, which is squirming in an environment of diminished expectations.
Meet the new state-capturer with a vaulting political ambition
In case Zimbabweans were holding out any faint hope that they will soon see the permanent departure of the Mugabes from their lives, the events of the last two years are quite depressing. Grace has pre-emptively and publicly made her presidential ambitions known. This is not a hoax perpetrated by the independent press. After all, she captured the state a long time ago, politically seizing both public and private spheres of the nation, running the presidency daily behind the scenes, according to her own public confession. She is the very reason the nonagenarian has refused to go. She realises how important Mugabe is to her scheme of usurping power.
"… I am in charge already, could I be more in charge than this? People say amai wants to rule yet I am ruling already," she said, firing a salvo at perceived enemies while addressing a rally in Mazowe South in February 2016. No matter how unelectable or nationally despised, she is fixated on the biggest job in the country with the help of her husband who sanctioned her nationwide "meet the people" rallies.
She further stated that the country's two vice-presidents consult her countless times as she has more wisdom than them. "Mnangagwa comes with a notebook, Mphoko comes with a notebook to listen to me… and they will be jotting down notes as I speak so that the nation moves forward," she said during the opening of a housing scheme attended by thousands.
"I said it myself [as] Mugabe's wife, that if he faces challenges in walking I will put him in a wheelbarrow and take him to work… you are irreplaceable, president…you will rule from the grave while you lie at the National Heroes Acre," she also said.
In the recent past she pronounced to the nation that Mugabe was "sent from heaven" with decree to rule through eternity.
Not surprisingly, it turns out Grace has left nothing to imagination as she has openly registered her intentions to succeed her husband. Last year she delivered a blunter message during her nationally televised state-sponsored "meet the people" whirlwind of rallies across all provinces in the country. "They say I want to be president. Why not? Am I not a Zimbabwean?" she retorted.
The inconvenient truth no one talks about in Zimbabwe for fear of harsh reprisal is that Grace is already in charge. Veteran struggle stalwart and opposition leader Morgan Tsvangirai called it a "palace coup" while former Mugabe ally and once-vibrant war veterans leader Jabulani Sibanda lamented that Mugabe had "sexually-transmitted" power to his wife. Sibanda personally terrorised opposition members in 2013 when he was still a darling of the Mugabes. However, up to today he is still squirming in political purgatory after being kicked out ruthlessly by Mugabe for supporting Joice Mujuru.
So let's be perfectly clear: For as long as Mugabe lives, Grace is in charge and for all intents and purposes, she or her "next-iest" of kin is set to be handed power in a dynastic arrangement.
How is that possible? People might ask. Well, the late VP of Zimbabwe Simon Muzenda who died in 2003 succinctly explained that already. He amply demonstrated that people in Zanu-PF have no choice but to vote for the person fielded by Mugabe. During an election campaign rally in Chivi in June 2000, Muzenda ordered the electorate, "Even if we put a baboon in Chivi [constituency], if you are Zanu-PF, you vote for that baboon."
Just like the majority of politicians in Zanu-PF today, Muzenda remained steadfast and unquestionably loyal to Mugabe even as the country descended into turmoil and economic devastation.
Mugabe decides and his sycophants unquestioningly execute. The only new dimension is that Madam Grace is the new decider in town.
As the Zanu-PF Annual Conference held in December 2016 came to an end Zimbabweans woke up to the possibility that a woman whose hobbies, eccentricities and proclivities are synonymous with 'gluttonous love of things' might conceivably be the next President of the Republic. A deceptive resolution intended to eliminate the belligerent Mnangagwa, was made in 2015 by Zanu-PF, disguised as a gender-sensitive clause, to have a female as one of the country's two Vice Presidents who will likely assume Presidency in the event that Mugabe leaves office. Under the pretext of maintaining tribal balance, Zimbabwe has a constitutional provision for two Vice Presidents at any given time.
The clause was resurrected at the same conference last year by the Youth League and the powerful Women's League, which is ludicrously headed by Madam Grace. In addition, a strange addendum that seeks to declare Mugabe life-president was also made and is now awaiting implementation just like the female Vice President clause. Ironically it is the same position that a woman, Joyce Mujuru, lost in 2014 through the spiteful stratagems of Madam Grace.
Madam Grace Juggernaut – Whisking herself to the apex of power
But how did she get there? Through sheer Machiavellian statecraft! Soon after the 2013 elections, Mujuru began to face seriously concocted allegations of attempting to assassinate the President as 'uncovered' by Madam Grace. Curiously, the current VP Mnangagwa, now under vicious attack himself from Madam Grace, was a regular guest on Madam Grace thriller-rallies playing an active role in eviscerating Joyce Mujuru. Could it be karma paying him back for his misdeeds?
In 2014, the duo launched diatribes that stomped and mercilessly disembowelled Mujuru demanding her to be sacked immediately from government because she was "an outright sell-out, power-hungry, foolish, corrupt, extortionist, incompetent, precious-minerals-smuggler, a gossiper and a liar." As a consequence, the door was slammed shut in Joyce Mujuru's face. Together with her perceived band of loyalists who occupied cabinet positions, they were kicked out of the party and government.
However she has since launched a formidable opposition party, Zimbabwe People First (ZPF), which has come to haunt her. The formation is tipped to be a lot more ostensible if the proposed coalition with Morgan Tsvangirai's buoyant and resilient MDCT party succeeds. Joyce Mujuru has endured a series of misfortunes over the past five years, the worst being the loss of her husband Solomon Mujuru, a decorated army general. Last year, she made sensational claims that her late husband was indeed murdered in 2011 "by the people in power." He died under mysterious circumstances at his farm just outside Harare where his charred remains were retrieved from a suspicious fire that consumed him. Prior to his death, Mugabe had accused him of plotting to use the opposition to remove him from power.
With Mujuru completely vanquished, it did not end there. Madam Grace continued with her schemes. The need to conceal her intellectual bareness saw her bulldozing through the once revered University of Zimbabwe where her husband (Mugabe) is also the Chancellor. She gracelessly 'earn' herself a PhD in Sociology in a record two months. The acquisition of the degree was calculated to give her political gravitas for big things to come. It was granted. Easily!
At the end of 2014, new road names became visible in Zimbabwe with the inscription "Dr Grace Mugabe Way." Within days of being conferred the PhD, Madam Grace usurped the leadership of Zanu-PF women's league – the most powerful organ of the ruling party.
"I am the wife of the president. I do everything with the President, what more do I want, for now the position of the women boss is enough" bragged Madam Grace, adding that there was no point of fighting for VP position which according to her, 'it's a lesser position.'
All this preparation cannot be a futile exercise. Madam Grace has her groove already cut by Mugabe who has inoculated her with the belief that they have a sovereign right to rule Zimbabwe through eternity.
In the meantime, Madam Grace has since amassed vast wealth mostly stacked in the Far East where the family routinely 'vacations' and where they are reportedly feasting at the moment for a whole month while the country wilts from fiscal haemorrhage. In Zimbabwe the family has massive properties, businesses (that include gold and diamond operations) and several farms confiscated from former commercial white farmers.
Recently the controversial Madam Grace defied a High Court of Zimbabwe ruling that ordered her to vacate three plush properties in the Capital city – Harare. She apparently invaded the properties following a botched diamond deal where she paid over US$1.4 million in act of overindulgence to buy a diamond ring from Mr Jamal Hamed, a diamond dealer based in Harare, but later sought reversal of the deal and demanded full refund in vain. Nothing fazes them. They unashamedly flaunt their wealth spending millions at family functions like weddings, birthdays and during trips abroad.
Meet Madam Grace – the Government's HR Supremo
Over the years, Madam Grace has further captured the State by hijacking plum political jobs and dishing them to her next of kin. In a country where unemployment is over 90% with an ever-shrinking private sector, public sector jobs are treated as "gold" and they constitute the major reward system for patronage.
Several cabinet appointments and key civil service positions are sanctioned by Madam Grace. Walter Chidhakwa who is now the Minister of Mines is Madam Grace's brother-in-law and so is the influential Mike Bimha, the Minister of Industry and Commerce who is a very close relative and an active supporter embedded in Madam Grace's G40 camp plotting to succeed the nonagenarian. Joey Bimha (Ministry of Foreign Affiars) is Mike's brother. Madam Grace's orbit also includes close relatives who own tobacco companies most of whom have been fingered in cigarette smuggling rings across the borders and beyond. Mr Chikowore, his son-in-law recently landed the top job at the defunct national airline – Air Zimbabwe..
Madam Grace also wields a firm grip on government tenders in the country. They are tightly knit under her control and close business associates most of whom are fly-by-night businessmen who get awarded lucrative mega contracts with several parastatals such as power utilities, mining, solar energy, telecommunications, transport, etc.
An Enduring Patronage System
It will be unfair to lump all patronage politics in Zimbabwe on Madam Grace as the originator.
After all, she is a student of Mugabe 'the great teacher' who pioneered the system. Consider this; a tiny country like Zimbabwe is a bloated bureaucracy that has a hotch-potch of ministries manned by perennial incompetents. For starters, there is a Minister of Higher Education (headed by Jonathan Moyo), a Minister of Primary and Secondary Education (Mr Lazarus Dokora), a Minister of Psychomotor Skills for Education (Mr Josiah Hungwe) and a Minister of Sports (Makhosini Hlongwane). Then there is a Minister of Technology (Supa Mandiwanzira) and another Minister for Information (Christopher Mushowe). Surely, in a shrunk economy like Zimbabwe whose GDP is estimated by the World Bank to be approximately US$14 billion, one Minister can take care of these departments – Minister of Education, Science and Technology!
It gets even more redundant: There is a Minister of Finance (Mr Patrick Chinamasa), a Minister of Economic Planning (Mr Obert Mpofu), a Minister of Industry and Commerce (Mr Mike Bimha), a Minister of Socio-Economic Ventures (Mr Khaya Moyo), a Minister of Small-Medium Enterprises (Mrs Nyoni). These ministries come replete with deputy ministers, permanent secretaries, directors, managers and thousands of staff under them.
The patronage system is replicated many times for various sectors yielding a total of 41 Ministers with deputies. There are also Ministers without portfolios (free reign). That's how Mugabe buys loyalty to reward party functionaries in order to entrench himself. Again a majority of these ministers are multiple farm owners in addition to getting obscene free annual government perks.
Frequently, Mugabe reshuffles the ministers. He drops and demotes some while appointing and promoting others in a move intended to keep them acquiescent and guessing. Their crimes of corruption are never punished as they act as a reminder of their dependency on Mugabe who is capable of making their lives miserable in upon the stroke of a pen. They all grovel at Mugabe's feet without even a whimper of protest, in a miasma of fear.
Fierce Succession Brawl Within Mugabe's Party
They go by the monikers Generation 40 (G40) which is routing for Madam Grace and Team Lacoste aligned to VP Mnangagwa. These two camps have been entangled in what promises to escalate into becoming a bloody brawl to succeed Mugabe who is now in his tenth decade. The tussle is not just for succeeding Mugabe for the sole purpose of power but for the control of the country's vast mineral wealth and expansive swathes of land which Mugabe single-handedly commands at present.
G40
Interestingly, G40 comprises sly and shady characters. One of the most active being the President's eccentric nephew Patrick Zhuwao (son of Mugabe's late sister Sabina). He is currently the Minister of Indigenisation and Youth Empowerment. He is a close confidante of the Mugabe family and enjoys inseverable ties with Madam Grace. Disturbingly, the militant Zhuwao single-handedly destroyed any prospects of attracting foreign investment by demanding 51% indigenous ownership in foreign-owned banks and companies or risk immediate total shutdown. Mugabe personally intervened months later to stop the assault on those banks, Zhuwao profusely apologised for what he called "misinterpreting certain things".
Zhuwao's Ministry used a multitude of opaque and inconsistent policy instruments which caused massive loss of business confidence contributing to capital flight, company closures and the inevitable current cash crises. In Zimbabwe he is known to be a corrupt and extortionist power-monger bent on enriching himself just like his uncle, Mugabe. But they cunningly tell the suffering masses that they are only there to protect them from western imperialists trying to reverse the gains of independence.
The chief strategist for G40 is Jonathan Moyo, a much craftier 'nutty' Professor full of intrigue and underhandedness. He is a former fierce adversary of Mugabe whom he accuses of killing his father during the Matebeleland 'Gukurahundi' massacres, equated to ethnic cleansing, in the early 80's. Moyo is the current Minister of Higher Education. Current co-Vice President Mphoko and Mr Kasukuwere, the Minister of Local Government and Zanu-PF political commissar complete the team of prime backers of Madam Grace. However the Mugabes are convinced that the same leading protagonists of the G40 cabal are also in it for themselves. Essentially, teh Mugabes have forged an enigmatically loose bond with G40 clearly contoured just to counter Team Lacoste.
Team Lacoste
On the other hand, Team Lacoste is Vice President Mnangagwa's camp of loyalists that includes sympathetic securocratic establishment and disgruntled war veterans association and collaborators as well as members of Zanu-PF who are not happy with G40. In the grand scheme of things, virtually all government ministers, Zanu-PF politicians and members are embedded in one of these two camps
Ironically, most of the Chairmen of the country's 10 provinces and some youth leaders were last year fired from their posts at the instigation of Madam Grace for allegedly supporting the Vice President. The same measure was meted out to the entire war veterans association leadership in early 2016 for the same transgression.
Zimbabwe's securocrats, made up of a military-security complex comprising the Police, dreaded Central Intelligence Organisation (the spy agency), the Army and its Military Intelligence, Presidential Guard, Air Force and the Prisons are all headed by war veterans.
Despite the forces behind him, Mnangagwa is unelectable just like the incumbent (Mugabe) or any other aspirant to the national presidency from the ramshackle Zanu-PF party. Hence the dependence on the securocrats to coerce, intimidate, brutalize, murder and ultimately rig elections. If Mugabe was that popular as he would want the world or his fellow African presidents to believe, why then does he torture defenceless citizens each and every election cycle?
Mnangagwa the Securocrats' Man
As if that were not enough, Mnangagwa has a lot of baggage especially considering his active role as the mastermind of the Gukurahundi atrocities when he was the Minister of the all-powerful State Security portfolio. Recently, he made desperately spirited attempts at historical revisionism to expediently sanitise his name from the brutality lamented by Mugabe as a "moment of madness".
Asked by the UK magazine – New Statesman, about his role during Gukurahundi he agonisingly passed the buck soiling his comrades, "How do I become the enforcer during Gukurahundi? We had the president, the Minister of Defence, commander of the army and I was none of that." No amount of rehash can expunge that sordid part of his resume.
His involvement in the plunder of DRC resources saw him implicated in a 2002 report by the UN Security Council as one of the 54 principal looters and 'key strategists' alongside senior military and political officials from Rwanda, Uganda, Zimbabwe and the DRC. His close ties to the military-security complex are knotted between an indissoluble bond. That explains why he has primarily held military-security related portfolios for long (i.e Minister of State Security and Minister of Defence).
In 1998 when he was Defence Minister, Mnangagwa clandestinely sent thousands of Zimbabwean soldiers to fight in the DRC War that sought to defend a besieged friend, President Joseph Kabila against a Rwandese ethnic insurgency. The Rwandans had earlier helped Kabila topple former dictator Mobutu Sese Seko. The expedition lasted a few years but "many" Zimbabwean soldiers (casualties remain a military secret) perished in the jungles of an unfamiliar terrain while body bags were sneakily repatriated regularly.
As Chairman of Joint Operations Command (JOC), Mugabe's secret repressive military-security organ for "managing" homeland security affairs) in 2008, Mnangagwa kept Mugabe in power following his mortifying defeat in the 2008 presidential elections to Morgan Tsvangirai. With the full backing of securocrats, he carried out a vicious slash and burn state-sponsored torture of opposition supporters that saw hundreds butchered in what some observers termed 'opposition cleansing'. To this present day Mnangagwa continues to be an active ingredient of JOC.
Either Way the Mugabes Still Rule the Roost
Regardless of their ambitions, Mugabe and Madam Grace still rule the roost. All these years Mugabe has been a master of governance by chaos – throwing opponents within the party into confusion and never making his actual designs publicly known. Welcoming disorder, and to a larger extent fomenting it as an excuse to crack down on all forms of dissent, Mugabe always exploits the situations he creates with ruthless effectiveness.
His ceaseless overreliance on brute force is well-documented. Extrajudicial killings and enforced disappearances are all too common in Zimbabwe. They just prove how unaccountable and direly excessive the state's strong-arm grip on power is. Itai Dzamara, a fierce anti-Mugabe political activist who started "Occupy Africa Unity Square" to protest Mugabe's rule, was abducted in March 2015 in broad daylight by armed men in unmarked vehicles. To date there is no trace of what happened to him in spite of public protests and associated outrage by family members and the dominant MDCT party. Likewise, many activists have perished in a similar manner.
As the Commander-in-Chief of the Zimbabwe Defence Forces, Mugabe has also created a sophisticated patronage system around the securocratic establishment which gives him sweeping powers to terminate or renew contracts of all the security chiefs. Most of their terms expired but get renewed on a yearly basis. He has further dangled the carrot for each of the arms of the securocratic establishment by personally ensuring that they own Zimbabwe's vast mineral wealth particularly platinum, gold and diamond resources as well as multiple farms.
When it comes to securocrats, Mugabe treads extremely cautiously in careful balancing acts that often deal with decisions that have conflicting and dire consequences. On one hand he needs the securocrats for fortification of his throne against restive civil society organisations and opposition MDCT while on the other hand he is paranoid of the same securocrats who, in his estimation, need to be constantly checked for working in cahoots with Mnangagwa at the expense of Madam Grace. Without the securocrats, Mugabe would have gone a long time ago especially in 2008 after officially losing presidential elections.
The Suppression and Rigging Plot Thickens
In a well calculated move, Mugabe recently halted the ongoing interview process that sought to replace the outgoing Supreme Court Chief Justice as per constitutional provision. Instead, a new bill that seeks to empower Mugabe to unilaterally appoint the Chief Justice of the Supreme Court is underway. It will easily sail through because Mugabe's party is the majority in Parliament. The plot only thickens!
Judge President George Chiweshe is a retired army general and a war veteran. He is the securocrat now earmarked to be unilaterally appointed by Mugabe to take the top job. He is a Mugabe favourite but the least qualified to secure the Chief Justice position based on merit. Of the four contenders for the top job, Chiweshe's record tantamounts to mediocre accomplishment especially considering that he only delivered 5 judgements in 4 years while his peers like Justices Luke Malaba and Rita Makarau delivered 50 and 88 judgements respectively. Preliminary results from interview process already showed Chiweshe at the bottom of the list.
In 2004 Chiweshe was appointed by Mugabe as Chairperson of Delimitation Commission that engaged in partisan gerrymandering of constituencies to give Zanu-PF unfair leverage. It reduced urban constituencies which are naturally opposition stronghold and increased rural constituencies (Zanu-PF fortresses). There was outrage directed at Chiweshe and his appointers by opposition parties, but it proved futile.
In 2005 he was appointed Chairman of the corrupt Zimbabwe Electoral Commission (ZEC) which oversaw the 2008 elections. Chiweshe withheld presidential election results for six weeks under the guise of what he termed "meticulous verification exercise" which led to a violent presidential runoff election that resurrected Mugabe's political fortunes. Many observers and the opposition believe the votes were tampered with to reflect a tie since Mugabe had lost the election.
In August 2008 after the elections, he was rewarded with a major promotion as a Major-General and two years later he was promoted to Judge-President of the High Court.
In 2016 Chiweshe dismissed a crucial legal case that sought to challenge the use of Presidential Powers Act, deemed an unconstitutional piece of legislation which Mugabe evoked to introduce bond notes "currency". Earlier, he also dismissed another case put forward by citizens in protest of a police decree that banned demonstrations. It is abundantly clear that Chiweshe is the man for hatchet jobs of 2017 and 2018 to aid and abet State injustices
For the Mugabes, this is a do-or-die election, the very last election for Mugabe that will determine his fate and that of his family. He cannot take any chances. The question is, "who can Mugabe trust to rig the election this time?" He is therefore engaging the services of a trusted cadre, George Chiweshe in exchange for top job (Chief Justice of the Supreme Court). Mugabe's plan is to secure the presidency at all costs in 2018
Why Mugabe will never surrender power as long as he lives
So, why is Mugabe second-guessing the very military-security establishment that fuelled his democratic-dictatorship for 37 years? What has changed now? Everything has changed! Mugabe himself, the only center of power, is wobbling due to his advanced age and consequent ill-health. His wife, Madam Grace destabilized Zanu-PF and threw it into its current turmoil. In a soon-to-be post-Mugabe era, the security of Mugabe's vulnerable young family and its massive fortune are at the heart of this succession matrix quagmire.
The question is, when he is gone, can Mugabe trust Mnangagwa or anyone for that matter (outside of Madam Grace) on matters to do with security for his earthly belongings? That precisely is the motivation for his decision never to relinquish power outside of the Mugabe dynasty or at least Madam Grace kinsmen.
In addition, the Mugabes have created so many enemies for themselves, majority of whom are within Zanu-PF itching for revenge. Not discounting the fact that Madam Grace is bizarrely unqualified to be the President, the Mugabes are showing a casual disregard of the fact that the majority of Zimbabweans are truly fed up with them. Regardless, their private objectives, always to the detriment of Zimbabwe's national interest, are forever preeminent.
Apart from natural greed for power by the Mugabes, Madam Grace has since held a reflexive suspicion that the securocrats are bent on harming her family hence the over-exerting effort and arrogant belief that power has to come to her at all costs.
"Imagine it has got to a stage where they want to kill my son, Bellarmine. Is it fair to expect me to smile?" said Madam Grace addressing crowds at a Mazowe rally in 2016. She further needled Mnangagwa and the military accusing him of trying to bomb her thriving husband's business (Gushungo Dairies). "If your plan is to bomb our dairy to induce fear, hoping we will surrender power, then you must mad (deranged), very mad…". After Madam Grace's expose, the so-called bomb plot led to the arrest of soldiers who went on to implicate top generals in the army. They are currently behind bars.
China the silent King-maker
One importantly overlooked factor constituting the roots of the crisis is the ever-meddling role of the Chinese in skewing Zimbabwe's political landscape. The Mugabe regime is not without a foundation. The political reality facing Zimbabweans is that the country became a colony of China decades ago. Beijing's involvement in Zimbabwe became more visible when Mugabe met with President Xi Jinping last week where the latter promised financial assistance to the cash-strapped regime for the sake of to helping a "true and dear friend". Since mega-deals were announced in 2000 by China, many hoped that Zimbabwe's woes would have ended by now.
In the past few years, the two countries signed additional mega-investment deals in excess of US$4 billion though nothing tangible has taken effect. The irony is that the Chinese do not care about Zimbabwe as a nation but those that control Zimbabwe. China will watch as Zimbabwe burns but behind the scenes fortifying Mugabe's throne. That is precisely what happened at the height of Zimbabwe's hyperinflation in 2007/8. China abandoned Zimbabwe but not Mugabe.
The succession plan is co-authored and fully backed by the Chinese. No wonder the Chinese have consistently turned a blind eye on human rights abuse and misgovernance issues but continue to roll the red carpets for Mugabe. The Chinese want Mugabe to stay in power regardless of the misery inflicted on the people of Zimbabwe. The ambiguity surrounding Mugabe's succession is deliberate. Worryingly, a Mugabe- anointed successor has already been approved by the Chinese to take over, only when Mugabe is gone or when his health eventually betrays him.
Unseating Mugabe, Can a Coalition be the Answer?
The power of the envisaged coalition of the country's two strongest parties – Movement of Democratic Change (MDCT) led by Morgan Tsvangirai and Zimbabwe People First of Joyce Mujuru can never be underestimated. MDCT remains the country's largest opposition that commands enduring loyalty among its members. It has surprisingly grown from strength to strength in spite of spirited attempts by Mugabe's security operatives to disenfranchise it.
The party also suffered insignificant splinters that have failed to attract any meaningful following. Such fringe political parties include Progressive Democratic Party led by former MDCT secretary general Tendai Biti, Reformed Democrats of Zimbabwe led by former MDCT treasurer Elton Mangoma and another former Tsvangirai lieutenant. Welshman Ncube, whose party stubbornly still calls itself MDC. A health scare by its cult-like leader Morgan Tsvangirai who underwent successful chemotherapy in 2016 did not sidetrack the party either.
For more than 10 years, Mujuru was the Vice President of Zimbabwe. She has intimate and sensitive information of how they used to run the regime and most importantly how elections were rigged.
Didymus Mutasa, her henchman in ZPF, was Minister of State Security and Mugabe's most trusted lieutenant during the 'nikuved' (rigged) 2013 elections. Mujuru, arguably a decorated war veteran herself, still commands a decent following among the same war veterans who were once zealously loyal to Mugabe but have since deserted him. Mujuru has Zanu-PF deserters who are desperate for change as her main base.
Blinded by Madam Grace's unbridled ambition, Mugabe allowed her to boot them out under the guise of allegedly "plotting to kill the President". Curiously, in a country that wantonly incarcerates and punishes perceived enemies of the Mugabes, Mujuru and Mutasa were never arrested or brought before the courts for such 'treasonous acts'.
Morgan Tsvangirai knows the delicacy of coalitions but at the same time he understands the intricacies and realities of the contemporary political playing field. To the ordinary eye, it is counterintuitive to work with yesteryear oppressors, but to Tsvangirai, Mujuru can be equated to what Stalinists termed a "useful idiot".
Mugabe and the securocrats know that a free and fair election spells doom, a total political annihilation with attendant dismantlement of Zanu-PF hegemony. It provokes feelings of dread. It's no fun! But that's the national creative destruction phase Zimbabweans have been yearning for.
How Force Majeure of special circumstances might impact the plans of Mugabes.
Could this be a better time to leave office? If Mugabe had groomed a successor with the blessing of the entire party, quitting now would have been the most enlightened thing to do. Whichever time Mugabe quits, Zanu-PF will be increasingly in peril of disintegrating further. Mugabe might be waiting until it's too late while creating more political volatility and a potentially destabilising bloodbath among belligerents in the aftermath should his increasingly compromised health fatally fail before the 2018 election. Even worse, dying in office will create a profound political vacuum.
Secondly, the economy remains an albatross around Mugabe's neck. Public anger is at an all-time high attributed to economic hardships, corruption, general resistance to Mugabe's rule and fatigue from internal squabbling that has consumed leadership focus at the expense of service delivery. 2016 posed a real threat to his throne as citizens took to the streets embracing defiant civil disobedience. Thankfully, the securocrats unleashed police brutality which saved the day. However 2017 looks gloomier than the past years making it ripe for turbulent change owing to civil unrest.
Thirdly, Mugabe might suffer betrayal from securocrats who may choose to impartially uphold the true outcome of the 2018 election in a free and fair environment. But does rigging elections benefit the securocrats at this point in time? Their complicity in rigging the election to Mugabe's favour will give him enough 'wiggleroom' to anoint his wife, Madam Grace (or anybody he so wishes). After all, a vindictive Madam Grace presidency cannot guarantee the securocrats any safety. Most of the securocrats have already committed a cardinal sin; showing their tacit support for Madam Grace's chief nemesis, Mnangagwa who in his mind, is already the President. Or maybe they should be cutting deals with the less vengeful opposition to effect a smooth transition.
The ongoing brouhaha emanating from Mnangagwa's recent controversial photo holding "I am the boss" mug has already seen his G40 opponents declaring it 'treason' and a 'coup plot'. This week, Zanu-PF national political commissar, Kasukuwere (a G40 kingpin) went as far as summoning the chairpersons of all provinces and collectively issued a communiqué condemning the Vice President for undermining the party and being disloyal to Mugabe.
Whether it's going to be Madam Grace, Mnangagwa or a Mugabe-esque kinsman or Mugabe himself (succeeding himself), crisis of credibility will always afflict the nation ten-fold, no wonder the country is in a mess today.
But as long as Mugabe lives, there is a greater likelihood that he will only hand over power after 'winning' the 2018 election. Quitting now will plunge his party into further turmoil. Likewise, the Hague might be tempted to 'interview' him. Lamentably, the divisions are irretrievable while Mugabe, by design, is the only glue that is holding the Zanu-PF residue together. After him, the party will belong to the dustbins of history.
Can a Political Settlement be the Answer?
Arguably, Zimbabwe's opposition parties and civic society are simply too cornered by the might of state repression to confrontationally force the losers to respect the outcome of the election, just like in the past. Political salvation will not necessarily come from the ballot alone. That opposition has won every election is unquestionable. But just like Stalin observed, the power is not with the voter but those that count the vote. Zimbabwe has a history of not accrediting any observer outside of the partisan African Union. Opposition cannot get Zanu-PF to reform the electoral system as that would be tantamount to Zanu-PF ejecting itself out of the gravy train.
From a pragmatic perspective, regrettably Zimbabwe might need some form of political settlement as an alternative in order to accommodate the interests of the Mugabes and also die-hards like Mnangagwa and his military-security backers otherwise Zimbabwe risks slumping into anarchy or collapsing into warlordism, becoming another failed State like Sudan or Somalia.
In order to save Zimbabwe there must arise national-interest driven patriots within the securocrats, ruling party, opposition and the blatantly partial judiciary, who are prepared to cut deals that transcend party lines or factional camps. Mugabe needs to be beaten to his own game by sheer tact and spine. The country cannot be held ransom by a geriatric who will commence his five-year term at the age of 95. That will hypothetically take him to the age of 100 by the end of his term. Ridiculously, the people capable of delivering that solution are part of that oligarchy that has been in Mugabe's orbit for long and are either 'anti-change' because they are part of the looting machinery or are just too afraid of his time-tested vengeance.
Can Winds of Change Sail Through Zimbabwe?
But for a minute let's also assess the Zimbabwean situation with an optimistic lens. Elsewhere, in spite of all the resistance to change, Kamuzu Banda's departure inevitably brought relief to Malawi and so did the fall of Kaunda in Zambia. Then, fret less, ye democracy loyalists of Zimbabwe, these are the final moments of one of Africa's 'Big-gest' Men, a stubborn dictator indeed. The brighter side is that dictatorships are primitive behaviours that are dying a natural death the world over. While Gambia and the DRC are ugly scenes to quickly forget, Ghana's recent smooth transition is a reminder of what can happen to Zimbabwe.
So, it might very well be that the Mugabes are dangerously romancing with the past, working on a fallacy of reshaping their ideal future based on an anachronistic model. What worked in 2013 or 2008 is not guaranteed in 2018 considering the sheer tenacity of the civil disobedience displayed in 2016 under the watchful eye of a dreadfully menacing regime.
Is Change therefore a citizenry's responsibility?
To get caught up in ferreting out all the political chicaneries of Mugabe's exact end game is to miss the point. Suffice is to say that the undercurrents are an eerie premonition. Zimbabwe is hanging in limbo at the moment while its untenable political and socio-economic situation has the potential to implode any time.
To most Zimbabweans, the Mugabes are now a mere relic of a First Family that has overstayed its welcome, they are now the Last Family. The truth is that the Mugabe family is locked in mortal combat with everyone and everything, causing them to run away from their own shadows.
In a leaderless world, Zimbabweans continue to bear the brunt of Mugabe's repressive regime. They are isolated. The world turned a blind eye on Zimbabwe a long time ago. What Zimbabwe has become offends any normal person's sensibilities while the befitting characterisation of Zimbabweans themselves is that they have become paranoid pessimists, largely because they have succumbed to fear.
In the final analysis, Zimbabweans should be extremely circumspect about the schemes of the Mugabes. Unless they take matters into their own hands somehow, they are doomed to yet another huge disappointment as the Mugabe dynasty thrives beyond 2018 elections. Yuuuuge, as Donald Trump would have said it. For Zimbabwe, 2018 is assuming apocalyptic proportions as political transition beckons.
Paul Simon is an author, biographer, researcher and fellow for geo-political sciences. He can be contacted at paulsimondr@gmail.com
Source - the standard
All articles and letters published on Bulawayo24 have been independently written by members of Bulawayo24's community. The views of users published on Bulawayo24 are therefore their own and do not necessarily represent the views of Bulawayo24. Bulawayo24 editors also reserve the right to edit or delete any and all comments received.