Opinion / Columnist
uLoyiko condemns Mugabe's upcoming macabre and Gothic Birthday Bash in Matebeleland
19 Feb 2017 at 08:00hrs |
Views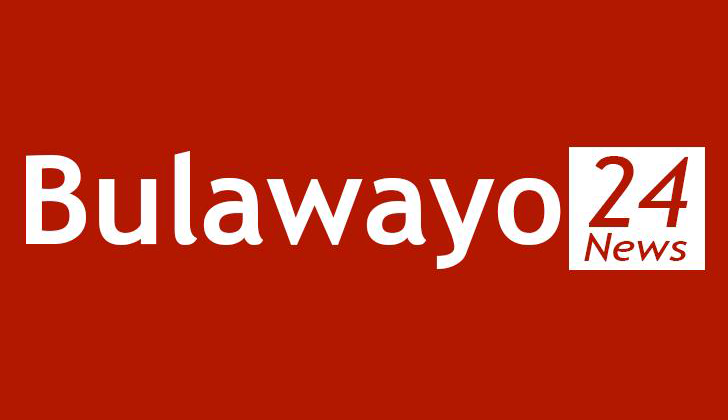 uLoyiko theatre activists once again take this opportunity to extend their invitation to all people from all walks of life to its 380 Degrees Imbizo Demonstration that will be held on the 21st of March 2017 in the Johannesburg in the Republic of South Africa.
The Demo rallies both the Matebele and all friends of Matabeleland to come together in solidarity and condemn Gukurahundi Genocide and its architects and demand Truth, Justice, Reparations and Peace for the victims as well as demand Freedom in their Homeland, a homeland that has been systematically turned into a Police territory by the Regime of Gabriel Robert Mugabe and his cronies since 1980.
We take note and make a serious observation that since 1987, after the so-called Unity Accord in Zimbabwe, there has never been an interstate and international strong civic movement demanding Truth, Justice, Reparations and Healing for the victims of Gukurahundi Genocide. The dead are estimated to be more than 20 000 by the Catholic Commission For Justice and Peace (CCJP) Report findings.
We also take note and make a serious observation that the CCJP Report's findings were limited as its research was carried out in a climate and enveloping cloud of fear from Robert Gabriel's Regime. It therefore stands to reason that the estimate number of casualties given by the Report is an extremely conservative number. The causalities of this Genocide are estimated to run into millions.
We also take note and make a serious observation that the regime has organised Robert Gabriel Mugabe's Birthday bash on the 21st February 2017 to take place at the heart of where the Gukurahundi Genocide took place in Matebeleland South, Matopo.
Matebeleland South is an area where Mugabe and Zimbabwe's most notorious "Auschwitz" concentration and detention camp called Bhalagwe Camp was located, where thousands were tortured, killed and thrown into nearby mines. We therefore condemn the Regime for holding Mugabe's birthday bash in this area and call upon the world to join us in the total condemnation of this macabre and Gothic birthday bash for Mugabe to be held in a sea of Matebele skulls of his own making in the 80s.
We also take note once more that a lack of a strong interstate and international campaign for Truth, Justice, Reparations and Healing for the Genocide has kept the perpetrators of the Genocide comfortable and in the main unleashing, with impunity, more storms and cyclones of violence against the victims. Controversially these Human Rights abusers, who pride themselves of having "Degrees in Violence", have gained sympathy in Africa and are treated as African Heroes. They need to be exposed.
The international world continues to engage with murderers simply because there is not a strong organized civic movement and campaign against Gukurahundi Genocide. 380 Degrees Imbizo Demo offered by Loyiko is there to change the dynamics at play regarding Gukurahundi Genocide.
Others may ask why we have chosen the 21st March as a date for the Demo. Here is the answer. 21st March is South Africa's Human Rights Day and a United Nations International Day for the Elimination of Racial Discrimination. It is the day when, in 1960, 69 ordinary South Africans were gunned down by the Apartheid police – for protesting the apartheid pass laws, and for peacefully demanding to be arrested. The day is also referred to as Sharpeville Day and Heroes' Day. This Day brought the focus of World attention to the inhumanity of the apartheid regime in South Africa. It forced the International Community to put pressure on the National Party Government to forsake its apartheid system and to destroy its Apartheid walls. It also boosted and propelled South Africa's' own struggle to win freedom from an illegitimate regime whose only response to the protests at the time was to gun them down.
Using this very important and significant day etched in our African memories, uLoyiko wishes to remind the whole world and the South African community at large that if at least 69 innocent civilians died at Sharpeville and we still commemorate their lives today, what about more than 20 000 Matebele people who were killed based on their ethnicity and nothing else.
We remind the world that the perpetrators of Gukurahundi Genocide continue with their Genocide, tribal hegemonic tendencies and discrimination in all other forms unless they are stopped. The same Apartheid Government that killed people in Sharpeville is the same Apartheid Government that contributed to the Gukurahundi Genocide.
The Demo seeks to remind the world not to be selective when serving justice on perpetrators of gross human rights violations but to serve justice to all. If United Nations made a specific day for Elimination of Racial Discrimination and Domination, it's high time that the United Nations declared a day for the Elimination of Tribal Discrimination and Domination.
380 Degrees Imbizo Demo will mobilize masses to fill the streets of Joburg peacefully pleading for Truth, Justice, Reparations, Healing and freedom for the Matebele who are still oppressed to date.
All those attending the Demonstration will help in advancing and highlighting following objectives of the Demo:
1. Internationalize the campaign by attracting local and International media
2. internationalize the campaign by bringing the issue to the attention of the South African Government, African Governments and International Community and their countries and Governments.
3. Put pressure on continental and global political institutions such as SADC, AU, EU, G8, G13 and the UN and ICC.
4. Expose Zanu PF's evil 1979 Genocide Grand Plan against Matebeleland and other human rights abuses taking place today such as the current ongoing Land grabs and confiscations and ethnic violence against the Matebele people as evidenced by recent Inyathi ethnic carnage and murders of the Matebele in that area with machetes and other weapons of barbarism.
5. Campaign for RSA government and other governments to make Gukurahundi Genocide Denialism a prosecutable crime in their borders.
6. Engage in direct action through protests and marches with the people of Matebeleland in South Africa and elsewhere against the Regime and its supporters.
7. Put diplomatic pressure on South African government to give the people of Matabeleland who are fleeing persecution a special protection visa status in South Africa.
8. Put pressure on South African Human Rights Commission to assess and review the role played by the South African Apartheid Government, its intelligence services and other Governments in the Gukurahundi Genocide.
Source - Yanga Mhluzi, Siphelo Mtshetsha, Prosper Nkosi and Ayanda Manala
All articles and letters published on Bulawayo24 have been independently written by members of Bulawayo24's community. The views of users published on Bulawayo24 are therefore their own and do not necessarily represent the views of Bulawayo24. Bulawayo24 editors also reserve the right to edit or delete any and all comments received.