Opinion / Columnist
Zanu-PF tactics of mass destruction
20 Feb 2017 at 18:39hrs |
Views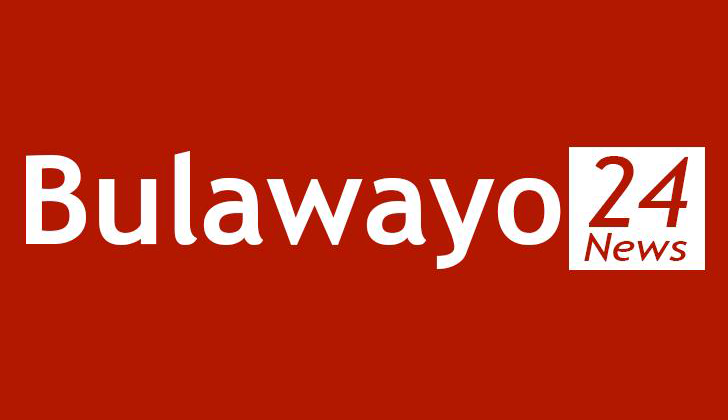 Zanu-PF has been boasting of its "obvious election victories since the birth of Zimbabwe". It has very effective tactics; tactics of mass destruction. I believe that they are massively destructive because behind them lies the sad political predicament of our country today.
1. Abuse of the State Apparatus.
There is the obvious one that Zimbabweans at this point can't do much about. This one is the use of the State Machinery to silence, intimidate and even physically eliminate political opponents. This is not a secret. The Zimbabwean population is terrified by this tactic. They are so scared. Surprisingly they will freely comment on South African politics admiring the bravery of the likes of Julius Malema but very few comments when he criticizes Mugabe because they may be heard by a Mugabe supporter or a CIO. This tactic is based on defining crime, legality or legitimacy. Anything that is politically anti ZanuPF and Mugabe is criminal. This one is not difficult to criticize because evidence is abounded and every member of the opposition will easily agree.
2. Tribalism and Regionalism
Secondly there is tribalism and regionalism. ZanuPF has played its cards very effectively with this one. In its camps during the struggle, Ndebele and other languages were not allowed. Zimbabwe was for the Shona. The Ndebele let alone Joshua Nkomo would never be allowed to rule because he was Ndebele, a foreigner. Gukurahundi murderers did not mince their words on this one and even well before their genocide the slogan " pasi na Nkomo ne dumbu guru" was popular. Their struggle was to get rid of Smith, Zapu of Joshua Nkomo and the Ndebele.
After the capitulation of Joshua Nkomo and the emergence of the Movement for Democratic Change, ZANUPF was able to get Ndebele speakers especially semi-literate ones to support Mugabe. Angithi vele abadala bathi uthuvi obudala kabunuki. The one time victims of Gukurahundi became perpetrators of some inhumane brutalities such as denying political opponents basic food or whatever government was to do for them. Some started preaching Ndebele tribalism in the region but being ardent supporters of ZanuPF and Mugabe. Pseudo radical Ndebele groupings have mushroomed and ZanuPF has gone to the more populous Mashonaland to warn them about the Ndebele as described by the European historians during the past centuries. People in rural Mashonaland especially have been told all possible lies about any Ndebele leader. These falsely radical tribal Ndebele groups are quoted. Some ZanuPF supporters are planted to persistently insult the Shona posing as Ndebele's and vice versa. It is common to hear people in Matabeleland saying I don't care about what Shona's' do to each other when they hear that Mugabe is brutalizing members of the opposition in Mashonaland. If the same brutality is done to a Ndebele person they say nothing. A closer look at these people will prove that they are massively benefiting from ZanuPF. As for the Shona's, they have just told themselves that no Ndebele can lead Zimbabwe. So ZanuPF thieves thrive in their looting and theft as the country is getting ruined while we all helplessly watch! The whole process was deliberately started, cultivated and is being maintained by Mugabe and his ZanuPF machinery.
3. Infiltration of the society
The third ZanuPF tactic is infiltration. Not a single grouping is spared even religious organizations. One prominent ZanuPF leader in Matabeleland South declared at his baptism that he was getting baptized because of Robert Mugabe. Almost all ZanuPF leaders go to a church even if they refuse to live according to the teachings of those churches. Their role is to be there to intimidate the membership or to influence them politically. A once well respected church has been torn apart as the other faction is now led by a ZanuPF MP. Big soccer clubs have been taken over and their executives will insult anyone who opposes ZanuPF's mingling. Other social or humanitarian clubs or associations have been tactfully taken over as they are led by top ZanuPF members. So widespread is this tactic to a point where ZanuPF youth members were given scholarships to study abroad. Some have even created structures in the United Kingdom after shamelessly relocating there because there are hundreds of Zimbabweans who fled both the economic meltdown and the political turmoil they faced from ZanuPF. Some left their A2 farms that they had grabbed from white farmers who had genuine reasons to leave the country as they had lost their entire economic livelihood.
Mugabe says Zimbabwe for Zimbabweans but he is known to have created a club of black American clowns who support him in the United States and they recently went to an extent of disrupting Zimbabwean demonstrators as they attempted to stage a march against ZanuPF and Mugabe in New York. The Mugabe regime is always pressurizing the ANC government of South Africa to keep its citizens. It's no longer South Africa for South Africans and Zimbabwe for Zimbabweans. His supporters must remain there as long as there are Zimbabweans to spy on in that neighboring country.
The role of ZanuPF infiltrators in the opposition parties is even beyond any imagination. One ex-combatant was heard during an opposition party meeting declaring openly "hands off Mphoko" while a colleague of his also supposedly a member of the same opposition was seen siting at the top table of a ZanuPF function, not as a guest but as one of the officials!
Many Zimbabweans do not understand some decisions of the "major opposition' to a point where now many are saying the so called opposition can never dislodge the tyrant. It will do all the campaigns and pretend to champion all the concerns of the masses against ZanuPF but when it comes to a point where it must throw the final blow the so called 'mother of the opposition in Zimbabwe" just does the very opposite; hence the deliberate abandoning of the reforms during the GNU and the calling off of a collective nationwide demonstration that was expected by many in and outside Zimbabwe in 2016.
Conclusion
There are others that one can mention but these are a tripartite with a direct impact on the opposition and any general election outcome. It looks like a dynamic political scenario has to emerge where bravery and a willingness to sacrifice must feature. The first one requires a political resolution far more demanding than politics of benefits as evidenced by the one of the majority of politicians in the opposition. For the second one, a deeper level of patriotism that will go beyond tribalism, regionalism or racism must emerge particularly from the youth. And finally, a clear identification of the enemy of democracy, freedom and economic emancipation is absolutely paramount with a clear description of the political direction and destiny of Zimbabwe and Zimbabweans.
Mkhululi Zulu in his personal capacity is currently researching on communicating for change and writes as an independent observer.
Source - Mkhululi Zulu
All articles and letters published on Bulawayo24 have been independently written by members of Bulawayo24's community. The views of users published on Bulawayo24 are therefore their own and do not necessarily represent the views of Bulawayo24. Bulawayo24 editors also reserve the right to edit or delete any and all comments received.