Opinion / Columnist
Sanitary pads over condoms
09 Mar 2017 at 15:32hrs |
Views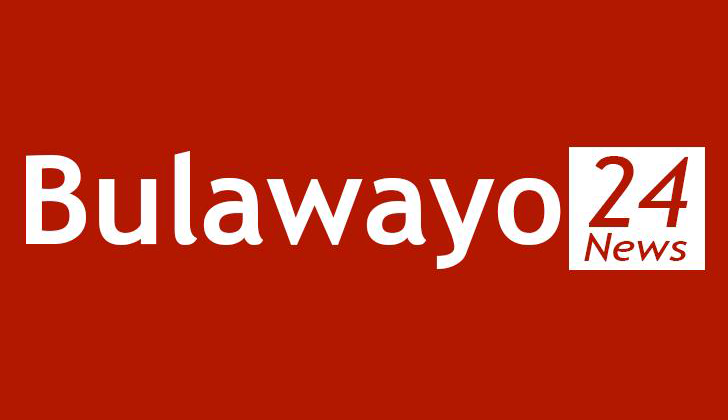 Every time people go to clinics or hospitals for HIV testing and for contraception, before they leave, they are given a packet of condoms, I have experienced that too. This other day, I was sitting in a hall waiting for some important documents to be processed, I noticed so many big boxes being brought in. We were all waiting for some more important documents in this hall. The hall had people from different age groups and different genders. Since we had stayed in that hall for about three to four hours because of long queues and poor services, I thought it was free food. We were all curious and eager to know what was in those boxes or it was me alone who was curious. The guys who had brought the boxes started opening and they gave instruction,"take as much as you need and pass it on". I was sitting in the last row at the back and I could not see what was in the boxes. I could not wait for my turn and there was so much order in that hall that I had no chance to skip the line to get to the front. I even made a short prayer that whatever thing it is, I do not want to miss this free gift and I will take as much as I need before I could even know what really it was. The boxes moved and it was some few lines away from me when I noticed it was condoms. I got very angry and disappointed. What is the point though of giving people condoms for free? Sex is a choice and an act of pleasure. Think of situations whereby some girls in the rural areas or poor communities miss school for about plus or minus a week when they are on their periods. This is because most girls lack sanitary and they would have no choice other than staying at home. Why is life so unfair?. Instead of giving people free condoms everywhere, why not give the girls free sanitary pads, menstrual cups, reusable pads, tampons and cotton as well. I remember of a young lady who died of cancer simply because she used toilet paper (tissues) as sanitaries and did not know the effects until she had cervical cancer and it was now too late for her to be healed. Toilet paper is not very comfortable especially to people with heavy flow and it can not stay in place very well. It is very easy to spoil or stain while using a toilet paper and you can not stay with it for longer unlike a sanitary pad or tampon.To make matters worse, when one stains, it is so embarassing and it brings so much discomfort. Toilet paper will need to be changed every now and then and if one is too sensitive, it can lead to cervical cancer or any type of cancer around that vag*na area. Some girls might even use a sock, washcloths and clean rags by choice but in most cases the reason is that they can not afford proper sanitation.
On the other hand, toilet paper can also be expensive because you will have to change every now and then. It does not absorb anywhere near as good as pads or tampons so it is a bit messier during heavier days and more likely to leak and it leaves little pieces of Toilet Paper stuck to you which will contribute to some kind of cancer. If it gets very soaked, it can even fall from the pant because it is not adhered. A toilet paper does not have the adhering properties. A toilet paper may get stuck around your p***y and may be difficult to remove unless when taking a shower. Sexual health clinics should just take the responsibility of providing sanitary as they do condoms. Since the clinics have not yet taken that important step of giving pads for free, a diva cup is the way to go. A diva cup can save up money. A DivaCup is a reusable, bell-shaped menstrual cup that is worn internally and sits low in the vag*nal canal, collecting rather than absorbing your menstrual flow. Menstrual cups have existed since the 1930s when women were searching for an alternative to the choices of the time. Yet, its breakthrough into the feminine hygiene industry is much more recent. A diva cup is eco-friendly and reusable. No chemicals are in it. Pads also got some disadvantages but at the moment, they are important. Girls can not miss important lectures, exams, lessons, classes, tests etc simply because of menstruation which is not even a choice but nature.
Pads have got a disadvantage simply because they are non-biodegradable and can not be recycled but that does not mean that they should not be given away for free. Ladies, mothers, girls, brothers and fathers should ring a bell to the government and responsible authorities about this issue. A campaign can be done towards changing the future of young ladies which can be ruined by simple things. A petition can be made too regarding this issue. If the sanitary pads can not be given for free then let them have a very lower price which can easily be afforded by many. Like in the case of Zimbabwe, if 2 packets containing 10 pads each can cost only a dollar/bond, it can be fair enough. Let us work together towards bettering the future of young brilliant gifted ladies who miss class, school, tests, exams, interviews etc simply because they were on their periods and did not have adequate sanitation. Let us ring a bell for a wake up call towards this most significant issue which is being taken lightly, ignored and for granted. Educating a woman is a guarantee for a change in the world. At the moment, I advice all girls not to miss important opportunies or chances because of menstruation. They can be solutions. It might be cheaper to see if you have any old fabric or clothes and use it to sew up some cloth pads. There are many designs on the internet although design is not very much important. These can be washed and used several times. Another solution is saving money for the diva cup, it is worth it. Ladies did not choose to menstruate but nature chose for us. If it is easy to get condoms for free, let it be easy too for girls to get sanitary pads for free. Pads and tampons should be placed in bathrooms at schools, malls and other public places just like they way they do place condoms. Even in clinics and hospitals, pads and tampons should be placed at a very accessible place for everyone who needs them. Tampons and napkins are one in a category of supplies that are so essential, they should be available for free to everyone who needs them everywhere be it at schools, hospitals, clinics, churches and any other public places.
NB: If you do not change your pad or tampon in 4 hours, it can cause Toxic shock Syndrome and even death.
I also managed to gather some information regarding this issue through interviewing and talking to other students of both sexes from different institutions. Conilious Toga, a male student from the University of Fort Hare said menstruation is a natural process for the vast majority of females. He mentioned that at their Varsity, condoms are given out freely, and with reason. However, why are pads and tampons not being provided to female students in bathrooms. Mr Toga also mentioned that there have been, and will continue to be, many incidents in which a female student needs a pad or a tampon for an emergency and does not have the money to purchase it on the spot. Condoms are free and they are not a necessity. "Pads and tampons are a necessity so it makes sense that they should also be freely given".
What happens then? Does she need to go around frantically asking for these items? Does she need to worry about whether or not anything will stain her clothes? Does she need to go back to her dorm room and pick them up herself? Does she need to go to a store and buy them (for that one incident) even though she has them already? What happens to her?. To avoid this problem, Toga said he suggests that pads and tampons should be made accessible to students in all bathrooms across campuses in all countries.
However, I do not think it is fair that for something that is natural, women need to be equipped at all times. There will be times when one is not prepared, yet are they supposed to be held accountable because of that? No, I think we people should avoid this problem and allow pads and tampons for free in all bathrooms for students acros campuses in different countries all over the world in case of any situation.
Menstruation can catch a woman off guard and render her unable to continue with her day as she would normally. Providing tampons and pads in the bathroom would help eliminate any interruption and allow her to attend classes and do activities she would normally participate in.Tampons and pads are products of necessity, not luxury, and it is unfortunate for a university, school or institution that should serve as a bastion of progress and tolerance, to not promote the idea that all students and faculty equally deserve to have their personal needs met. Menstrual bleeding can be understandably difficult to plan for and can be a factor that could seriously hinder an individual's ability to study amd focus on any given day with comfort, convenience and inclusion in mind, I believe everyone deserves equal access to products of these nature. The cost will be minimal and worth every penny, both in the intentions reflected by such an action and the practical use allowed by its implementation.
Another student fron the University of Capetown Chiedza Makoto said,"For many students, menstruation does not adhere to a set schedule"Chiedza mentioned that there have been multiple instances when she did not have sanitary supplies. She saod she does not carry around change on a consistent basis and the other students in the bathroom and building also do not when she actually had the nerve to ask. Since there is a culture of shame regarding menstruation, Chiedza said sometimes she does not feel comfortable asking a fellow student. Instead, she rushes to the Residence/ apartment. Often, she has to leave in the middle of lecture and miss the rest of the lecture because of the trip to get a pad and freshen up.
On top of the inherent stress of being a student, students do not have to worry about something they can not prevent. In my own view again, college students are already in need of money often times and this will help to limit the amount of money a woman would have to spend on tampons. Girls are not given an option whether to menstruate or not, it just happens. If it happens during class, it should not affect the learning process whereby a learner has to go home before school knock out just to get a pad or tampon. At a high school I attended, pads were given if it happens as an emergency case during school and class hours but there are cases whereby you would go to the Senior Lady's office only to be told that there are no more pads and in other cases, the Senior Woman would try be stingy with the pads for an unknown reason. You would find many learners being much afraid and uncomfortable to go ask for a pad including myself. The Senior woman would start lecturing you for lacking order and preparedness and label you as someone who is being careless. Yes we were advised to move with pads in our school bags but what if you use it and forget to replace or you do not even have one. We can only choose to have sex and not to mestruate.
Another male student Tafadzwa *name changed* from the Midlands State University was in support of this. He said he had many reasons but decided to share with me 2 of his reasons that is a personal and an impersonal reason. First, his impersonal reason, was that gender dysphoria is a very real thing, and anything that can be done to support people struggling with it is positive. His second personal reason was that he is a male and he use pads occasionally. Tafadzwa has pilonidal cyst above his anus that occasionally drains. This is an example of an entirely valid case where even *men* would benefit from making pads freely available on-campus. Tafadzwa said he might not even be the only male with this problem and he might not be the only male using pads. Tafadzwa said he can not speak for tampons but still that does not make them insignificant . Just as water and food is a necessity, so are pads, tampons and any other form of sanitation.
Speaking on myself, being without a pad or tampon towards or during mensturation can be so distressing that is why I always buy my sanitaries in bulky. A school, college or university can even organise a fun day, casual day or any other special day to fundraise and raise money for buying pads and tampons for students at that particular school.This can be done on a monthly bases or at every opening or closing day of school. This can be done for the less privileged learners depending on the cases and situations. Donations can also be organised in cash or even with pads in schools to help out some learners. This can help a lot contribute towards this problem. However, people should not be forced to donate or make funds towards making pads and any other form of sanitary readily available for free. This can be done specifically for the financially unstable young ladies and girls. This will help make this world, country a better place.
Think of the amount of money the government wastes on condoms that are sometimes neglected and thrown everywhere around the streets. The government does all it can to prevent people get HIV, why not do the same to prevent women getting cancer due to absorbing menstrual blood using newspaper?
A lady making cloth pads to give them away for free to poor communities.
Condoms are free and they are not a necessity. Pads and tampons are a necessity so it makes sense that they should also be freely given.
This plastic bag contains important things (pads) that can help change someome's future affected by menstruation which leads to class absentism "Condoms should be for SALE, sanitary pads should be for FREE.
Sex is a choice, menstruation is not. Some girls are struggling out there"
Packets of condoms which you can find anywhere on the streets and any other public place
Source - Belinda Chowa
All articles and letters published on Bulawayo24 have been independently written by members of Bulawayo24's community. The views of users published on Bulawayo24 are therefore their own and do not necessarily represent the views of Bulawayo24. Bulawayo24 editors also reserve the right to edit or delete any and all comments received.