Opinion / Columnist
Zimbabwe will not afford another leadership vacuum
15 Mar 2017 at 11:51hrs |
Views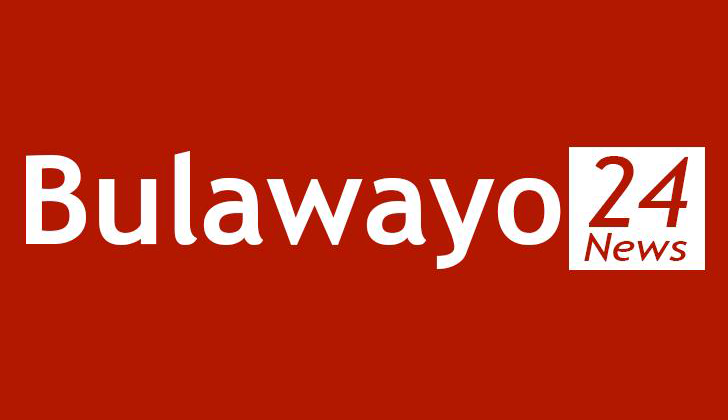 Zimbabweans should naturally be clamouring to fill-up its about 10 year leadership vacuum with the evisaged departure of sitting president Robert Gabriel Mugabe by either electoral or natural means.

It was a fact that Zimbabwe's most crippled presence in the world all-discipline markets, political and economic, was, to a large extent, due to the respective leadership vacuum at State House that has transcended to all sectors of the economy and all forms of life up to the judiciary and the policemen on the street. The rule of the jungle has prevailed at a level that was beyond measure.

Mugabe turned obsolete-in-office about 10 years ago. Greedy opportunist fortune makers and hunters strategically hounded him to stay-on. To up violence and steal the 2008 election and run a one-man presidential run-off race in July 2008, for the purposes of protecting their illicit fortunes and men-eating habits behind Mugabe's face. Hang-on despite Mugabe's most visible incapacitation. Mugabe faints in public. Wets himself in the wrong places. Falls-down anytime. No longer wields of any capacity to superintend over any meeting or engagement both at household, office and away. He is senile. Mugabe has spent most of his would have been production time floating in the air in chartered jets by an ailing economy, in search if medication. Makes-up the chair or number in any engagement. Suffers from grossly impaired vision and speech. But his cronies still call him president.

But now the prevailing possible desperate choices of possible Mugabe replacement signals a greater threat to living-governance. The current pool of leadership aspirants is a disappointment. It is myopic. Mediocre. Political and administrative dust-bin stuff. Would Zimbabwe calculatingly replace a gross leadership vacuum with another? Front-runner, Morgan Tsvangirai, by numbers, of MDC-T, was both political and administrative sad news. A man of "zero" political and administrative wisdom, tact, vision, highly restricted astuteness, and, therefore, warped mission and sure vacuum-maker at State House. Over Zimbabwe's Global Political Agreement, all urban local authorities were won by MDC-T. They all sunk to the dust-bin due to re-energised corruption that manifested through strange and crippling Councillor benefits at a most strategic moment and position to show the respective rate-payers, citizenry at large and the world the sort of democracy that would make advantageous to vote Tsvangirai. The MDC Tsvangirai emerged like long-starved greyhounds and hurriedly descended on ZANU PF left-overs in the respective local authorities. One wonders if clear consciences would still go ahead and bless a Tsvangirai State House. Going by the quality of Tsvangirai's blunders in the public domain? A presidential aspirant who knows no women's rights. Takes his party's meager resources, membership fees and card sales to finance his bed-hopping escapades. Settling an out-if-court sexual issue of US $300 000 to a ZANU PF functionary with hard-earned cash by a people who survived on less than US $1 per day. Sacrificial contribution in good will, good hope and good faith. Compromises organisational security with womanising tendencies that know of no boundaries up to the ZANU PF nucleus when he has full-time body-guards protecting him against ZANU PF thuggery and other shenanigans.

Joyce Mujuru, of the NPP, failed to rise above a ZANU PF window-dressing Vice Presidency. Ridiculed ZAPU's Dumiso Dabengwa for jumping-off the Mugabe looters band-wagon but now denies her collaborative willing partnership to Mugabe atrocities. Suffers from gross political and administrative ineptitude. Would be best ploughing and nursing her grand children at Ruzambo Farm. Her most recent British tour fast-forwarded her political depreciation as it played a major exposer of her political and administrative fragility even to her greatest sympathisers. Poor quality material, responses and denials at "make or break" presentations and interviews.

Welshman Ncube of the MDC was an all-round most astute and radical personality of presidential material. An accomplished lawyer and much superior to Mugabe in his hay-days. Long identified and pronounced Mugabe political and administrative absenteeism. A lame-duck due to lack of national constituency and Tsvangirai resentment and rejection. Ncube towered by far beyond the crippled Tsvangirai who has failed to rise beyond cheap personal egos. An unholy resentment of wisdom.

Emerson Mnangagwa was a child of the liberation struggle and full-time revolutionary and lawyer tainted by collaborative ZANU PF Mugabe greed, corruption, 20 000 men atrocities and a daily plummeting human rights record that culminated into both national and international resentment of Zimbabwe. For Mnangagwa to rise from within Mugabe's "State of Blood", like Joice Mujuru, into State House would neither be ideal nor blessed by the victims and the international community. The rest of the Zimbabwean presidential aspirants remain as more of political clowns who were non-concerned about their political worth.

The greatest challenge was the fact or devastating possibility that Zimbabwe could be battling to fill-up the prevailing political and administrative vacuum with another vacuum. Zimbabwe should surely avoid engaging hurried and hungry politics, but seek pedigree solutions-driven leadership. Make hay while the sun shines. There would, surely, be "zero" national astuteness in the replacement of the current "zero" with another "zero!" A pile of "zeros" still make a "zero" at State House after Mugabe. Simple principle. Garbage-into the paralysed and failed state, garbage-out. More citizenry wailing. Zimbabweans were looking for a breather through a permanent reprieve.

Reginald Thabani Gola.


Source - Reginald Thabani Gola
All articles and letters published on Bulawayo24 have been independently written by members of Bulawayo24's community. The views of users published on Bulawayo24 are therefore their own and do not necessarily represent the views of Bulawayo24. Bulawayo24 editors also reserve the right to edit or delete any and all comments received.