Opinion / Columnist
Why I sometimes hate technology
23 Mar 2017 at 13:02hrs |
Views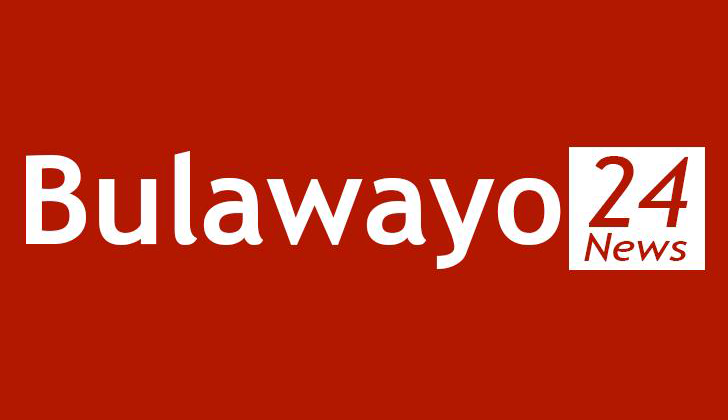 "Technology takes us closer to people who are billion miles away actually at the same time takes us far away from the people who are actually closer"
Technology is a good thing but wait a second... let us look at it from a different angle. Technology has got its own advantages which many people know and do not put the disadvantages into consideration. Whenever we look at things, let us look at both sides. People no longer have the chance to talk to each face to face or have a normal conversation in person unless if one is asking for directions. These days, people tend to use opportunities and useful information because of technology. They tend to be stuck on their phones even in public places.
This takes me back to some few years ago while I was studying Electrical Engineering at Sir Val Duncan in Phalaborwa. I stayed in Namakgale in a very big house which accommodated 10 students. There we stayed 6 boys and 4 girls. This house accommodated different students doing different types of engineering who originally stayed or came from different parts of South Africa and we all spoke different languages but chose to use Sepedi, Xitsonga and English at this house. Because Phalaborwa is a very hot place, we were forced by the adverse conditions to get used to this type of lifestyle whereby we would chill outside up until we go to bed or go to study which was usually around 2300hrs. We would sit outside until the temperatures decreases so that we will be able to sleep well or study well.
So the time we stayed outside was divided like this, 5% of the time we played cards. Talk to each other for about 10 to 15% of the time and be on our phones for the remaining 80 to 85% of the time. We never had time to know each other very well as we were supposed to be since we were people who stayed at the same house. People would be busy chatting with people who are million miles away and some they do not even know through Facebook, Whatsapp, Twitter, Instagram and other social networks. We barely had a chance to much useful and important information about each other as housemates. At times, we could even end up going for holidays or semester and trimester breaks without even knowing about housemates, not even the names.
There is this other guy I liked so much in the same way I liked my brother. I was seeing a brother from a different mother in him. This guy was called Admire; he had interest in writing short stories. Usually I could sit next to him and we could talk about short stories, articles. Finally, I completed my N2 and went back home, to Tzaneen. There I started looking for a job from one place to another, dropping CVs at different companies. I really wanted to do my work related learning at Eskom. A few months down the line, I got the job although to me it was after a long struggle because I thought it was so easy finding a Learnership. This other day, my Manager called and told me he was not able to come to work but that he was going to send his son to deliver an assignment that I had to do as part of my learnership. So as I waited for the Son to come, someone I knew entered into my office, this was Admire the guy I had met in Phalaborwa and the guy I had only known as a brother although I did not know much about him. He was even surprised to see me in that office and I was even surprised to see him in my office too, I could not wait for him to sit down so that I could ask him how he located me because we never exchanged contact details. I then asked then he was like, "oh my dad sent me to deliver some things here", little did I know that he was actually my Manager's son. I regretted not knowing much about admire when I had the opportunity to, I could have known about his family, where he stayed and any other relevant information. Especially if I had known that his father was a manager at Eskom, it could not have taken me months to get a job since my results were also quite pleasing because in these days we are living, it will be much more difficult to get a job unless if you know someone working there.
This is when I noticed that it is important to know people whenever you get an opportunity to. Even in a taxi, bust, train, bus or even in an aeroplane, it is just good knows each other not because you will be looking for something in return but let it be like that. People usually have a tendency of getting into a taxi and immediately they take out their phones and start playing candy crush or be busy with social networks. I even had this tendency of plugging in earphones to avoid talking with people and I will not be able to hear anything. At least greeting someone sitting next to you will be a very good thing to do first before getting busy with your phone. You never know how your journey in the taxi is going to end. Introducing yourself to your neighbour would be of much significance in case something happens or the journey does not end well, whatever you could have talked with your neighbour might end up helping you or your neighbour. It is not mandatory though because at times you can even sit next to a psycho you can even be a problem to travel with, those types of people avoid especially someone who can be drunk and be lacking self-control.
The other thing I experienced that got me thinking about technology. There is other guy who happened to be my housemate too. He got robbed at night while coming from a friend's place and luckily he survived. He was left at a critical condition but he was so lucky because a Good Samaritan who was coming from church for some night prayers used that same road in which the helpless young man was groaning and lying. He managed to talk with the guy and the guy told him his name and surname, the Good Samaritan then searched for this young man's phone but it was nowhere to be found. This man from church took the young man to ok the boy to the clinic and all the beds at the clinic and left him there and also promised to come back the following morning. The Good Samaritan, Mr Toga then went to his place worrying about where he was going to put this young man since he had left him at the clinic and had promised to come check in hi m tomorrow and take care of everything. What he knew was that this guy was a learner at Sir Val Duncan, so the following morning he decided to heard towards Duncan Campus so that at least he could get useful information about this young man. The only thing he knew was that this guy's name was Timothy and his surname was Marira.
Mr Toga came across this other girl, her name was Faith from Duncan and he asked Faith if she knew Timothy Marira by Faith was clueless but little did he knew that Fay stayed at the same house with Timmy but only knew Timmy as Kwaito which was Timothy's nickname. Mr Toga passed on to Duncan and had to go to the Student Desk. Surprisingly, Faith and Timothy had stayed at the same house for about two years but Fay only knew Timmy's nickname and not even his real name. This I when I also discovered that if you know a person or stay with people, at least get to know their real names and surnames but because we are always busy with our phones, we will not get much time to tell each other about this useful information. Faith discovered this later and even regretted when he later on heard from the people around the campus who were closer to Timmy that he was taken from clinic to hospital although he later on recovered and got discharged.
People these days even risk to eat while using their phones or even do some serious things while busy with their phones. People find it difficult to put their phones away for a money because they sometimes feel like they will be missing out in a lot of things from social media especially on Facebook and Whatsapp groups. Someone can be using his or her phone while drinking very hot tea, don't you sometimes fear that you might get burnt? Sometimes you can even see some surprising things or some shocking thing, how are you going to react? Is it not that your body going to react and respond to whatever thing you will see on your phone? You might even make a mistake and forget that you are holding a cup of very hot tea and pour the tea on yourself by mistaken and it might even go to your private and most important body part. This reminds me of someone who got burnt but likely it was on the thigh. Do you even think of what might happen if you receive some shocking exciting or bad news while you are eating using folk and knife on what if your body reacts to the news or to what you will be seeing? There are other videos you might see whereby they start showing good and sweet things, while you are watching, a big snake or a ghost like thing appears and sound…doesn't this frighten you, doesn't this make your body move or shift a bit? Don't you think that fork or even that knife can cause an unexpected harm or an accident? Haven't you heard of people again being chocked and die, even being chocked by their own saliva? Don't you think some things you might come across with on your phone whether on social networks or media pages can even cause you to get chocked by the food you are eating? Think about all this. Sometimes we might even fail to control how our bodies responds and reacts to some things are.
Furthermore, there was an accident just near the Namakgale Complex. A student was knocked down by a car. He was quickly taken to the hospital by an ambulance. What fell from his pocked was a name tag she always carried around. There was her name, surname and 2 contact numbers. The police officers who were left at the scene picked it and asked people who were gathered there including many students if they knew someone by that name, Loice Malatji but no one knew and many people arrived when Loice was already taken so only a few people had a chance to see her. The police looked for someone who knew about Loice so that at least the family could be contacted. After some few days, one of the people who was there in the crowd discovered that he knew Loice because they walked together to and from the campus almost every day since they stayed in the same neighbourhood but they he never knew Loice's name since most of the times one would walk plugging in earphones while the other was busy chatting. This was also said to be increasing to the rate of people being knocked down by cars. Long before technology, people would not be found walking around with earphones or while chatting in busy road but these days' people have got the fear of missing out on some things.
Moreover, there is this serious case of exam papers leaking I have seen and experienced while I was at Duncan. Almost each and every question paper leaked especially for the Nated Students from N2 to N6. I did not really understand and I failed to understand how this papers leaked firstly from where the examinations are set but at the end, 99% of the learners would get the papers they will be writing the following day or week for free, what was only needed is a data bundle. Papers leaked and they would start circulating via whatsapp. This ends up affecting and delaying people because at the end, results will be pending and learners will be confused whether to register for the next level or not because they do not know how their results will be like. If papers stop leaking then results will not pend but now people can simply take pictures of the question paper and circulate in via social networks especially Whatsapp which makes it easy for every student to access the papers. If not for technology, I am sure it was going to be much more risky, expensive and hard to leak and circulate a hard copy of the examination paper. People should use technology in such a way that will not ruin their future. I discovered that most people do not study from the opening day till schools close. The other day I was studying and a friend of mine who was in N6 visited and saw me studying, he laughed and told me not to waste time since papers will always leak and everyone will have the paper and revise it before the exam. Honestly speaking, this drained my energy at some point but realised that it was not worth. He even said since he started his N2 up until his N6, he never studied hard, he passed easily because he for all the examination papers before the exams and studied and crammed the answers to get distinctions. However, regardless of the paper leaking, some may pass, some fail and some get distinctions and this is so unfair because you will find someone who studied harder failing and repeating while someone who never studied getting distinctions and proceeding. This other guy had so much confidence that he passed even though his results were pending, he registered for the next level only to be told to repeat the level he was doing when results came later which was so unfair. This issue should be rectified and students have to get their results in time. Many people pass with distinctions but fail to provide the services when they get employed since they know little or nothing at all whereas their certificates are full of distinctions. Do not study to pass or write to pass but rather study and write to know, pass and understand.
Another incident that occurred, students were sitting outside at night relaxing. It was dark but not very dark because there was a 60 Watt light bulb outside where they were sitting. As they were sitting, they were all busy with their phones, some chatting, some reading news, some playing games and some watching videos. A huge snake came where the students were chilled, but not any of the students saw the snake. They could not see around since their eyes were on their phones and tablets. At least if they were not busy with phones, I am sure one of them was going to see the snake before it even reached to where they were sitting. They only noticed the snake after a young lady screamed saying there was something moving around her legs. The quickly lighted flashlights and killed the snake.
As I was thinking of technology, I talked to a guy called Senzo. He even confessed how technology had personally affected him. He said technology helped him in some ways but also made him go through challenges and difficulties in life. Senzo said he was so much used to his phone, he could not even do a thing without his phone in his hands unless if he is bathing. He said games and social networks kept him busy all day with his phone. His phone could only find rest when he slept. This damaged his eyesight. Senzo barely had time with his siblings, family and friends. His parents tried to talk and mentor him regarding this issue but it never worked. Every time he failed or made a mistake even when it is a natural mistake, his phone was always blamed. His parents no longer trust him on anything; they cannot even give him their cars because they have labelled him irresponsible since he never has time for anything serious besides being with his phone all the time. Senzo tries to change but he says it has become difficult for him to live without his phone and take this move.
Conclusively, there are so many other disadvantages of technology; this includes job loss since technology can replace humans through machines. There is increased loneliness through social isolation, competency because there is increased dependency on modern tools that reduces people's creativity, potential and intelligence. There is also an increase in world destruction weapons which in turn increase endless wars. A person can even drown and die while people are busy with their phones taking video which they will later post on social media as evidence for being witnesses as the incident will be occurring. Besides, now kids can even watch indecent videos using their phones on the internet which is bad and wrong. If at least the adult content websites had a special and practical way in as much as age limit is concerned even when kid lie about their ages on the web.
Let us know how to utilise technology so that the world will see technology as a blessing and not a curse to the world…
Source - Belinda Chowa
All articles and letters published on Bulawayo24 have been independently written by members of Bulawayo24's community. The views of users published on Bulawayo24 are therefore their own and do not necessarily represent the views of Bulawayo24. Bulawayo24 editors also reserve the right to edit or delete any and all comments received.