Opinion / Columnist
Aah looters continue !!!
27 Mar 2017 at 15:46hrs |
Views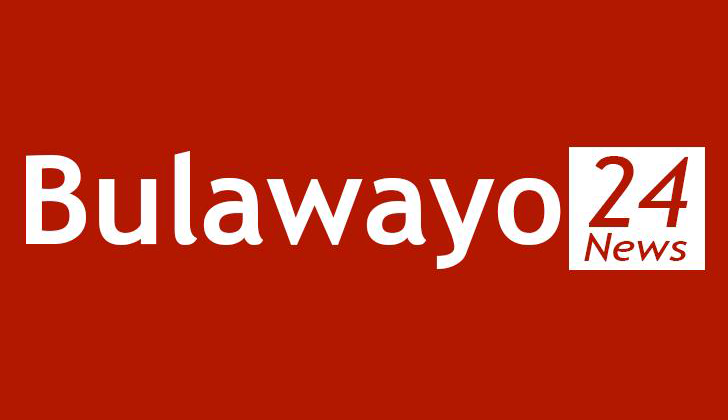 At Havard School of Law there is a very interesting Latin inscription which reads: "sub homine sed sub deo et lege, which when translated into English simply mean, "It is not by men but by God and the law (that we are governed)."
History has it that, in the struggle between Rome's ordinary people and the governing elites, the plebeians thought they would rather rely on laws than the sudden change of mind, especially one that is unexplained by their rulers. This ushered the Roman Law, which was later adopted by many countries the world over, that even the American constitution was based on the Roman Law.
However, in some countries like Zimbabwe, the citizens has to rely on the whims of the rulers who do not give a hoot to ordinary people's concerns or welfare. In fact, they are just above the law or are law themselves. The Romans had to establish safeguards to assure the rights of those accused of crime, as in the case against St Paul, in the New Testament, who was arrested for provoking riot.The police was about to beat and jail him when he shouted that he was a Roman citizen and that changed everything. He was permitted to remain free pending trial.
In this country, the judicial system is always arm twisted, beaten into submission and innocent people going to jail while the villains get away with murder, even when there is glaring evidence.
I think the first mistake that was made; was that after attaining independence in 1980, the ruling party became the government. That is when the corruption cancer started eating the economic and social fabric. The first corruption case that rocked the nation involving businessman Sampson Paweni and the then Minister of Agriculture, the late Kumbirai Kangai was uncovered in 1982.
Ironically, the deal involved $Z15 million, and one Zimbabwean dollar was equivalent to one British pound by then. The case died a natural death, with Kangai being shuffled from one ministrial post to the other. Thirty three years later, US $15 billion just disappeared without trace and no action was taken. Life just goes on.
In 1988, the nation woke up to another shock of the lives when the Willowgate or Willowvale scandal was unearthed involving government officials and ministers.The Sandura Commission of Inquiry led by the late Judge Justice Wilson Sandura was set up, and again nothing was done to them, save for Morris Nyagumbo who allegedly 'took' his life, and the rest were pardoned by their dear leader; using the powers vested in him as the President.
What boggles our minds as Zimbabweans, is that our government always expend their energy on trivial and misplaced priorities. When in the mid eighties, Chimurenga guru, Thomas Mapfumo, composed a powerful song on corruption entitled "Corruption" that rocked the nation, the leaders acted swiftly and it was taken off air and banned from all radio stations in the country.
In other incidents, former Reserve Bank of Zimbabwe (RBZ) governor, Gideon Gono, could not account for more than US $45 million earmarked for national Aids projects, and what happened to him? Harare South member of the House of Assembly, Terrence Mukhupe, is in scandal involving evading paying duty amounting to over $58 000, but his case is slowly getting forgotten. Ironically, radio personality Tichafa "Tich Mataz" Matambanadzo was convicted for evading $500 duty. First Lady, Grace Mugabe bought a ring worth US$ 1.3 million and the matter is being treated as normal.
State Procurement Board (SPB) chairperson, Charles Tawonerera Kuwaza, was arrested on corruption charges involving US $1 million and ZW $2.5 billion. Cuthbert Dube and Happison Muchechetere also made headlines when they ripped off state broadcasting utility ZBC and PSMAS respectively, of millions of dollars after allegedly awarding themselves obscene salaries and allowances.
Recently, Professor Jonathan Moyo made headlines on mounting allegations of corruption and unethical conduct on his part as Minister of Higher and Tertiary Education, Science and Technology Development, involving over half a million dollars, but he employed breathtaking arrogance on social media and at the Madziwa Teachers' College graduation ceremony, trying to dismiss the allegations.
He even used the courts; not to exercise his constitutional rights to defend the allegations, but to question if the Zimbabwe Anti-Corruption Commission (ZAAC), has arresting powers. Whether he committed a crime or not was of no importance, but he was arrested by the wrong people. Lord have mercy !
I can spent the whole day chronicling hundreds of other corrupt activities which saw the country losing millions of dollars if not billions, but the accused are roaming the streets freely without even setting their foot at any court of law, and daringly shoving the blame on the West. Aah, even some villagers now know that looters continue to plunder our country dry.
Garikai Mafirakureva is a Zimbabwean Journalist, an Independent analyst, and opinion writer. Feedback on garrymafirakureva09@gmail.com You can follow him on twitter @garry4peace or Facebook Ras Garikai Mafirakureva Jnr
Source - Garikai Mafirakureva
All articles and letters published on Bulawayo24 have been independently written by members of Bulawayo24's community. The views of users published on Bulawayo24 are therefore their own and do not necessarily represent the views of Bulawayo24. Bulawayo24 editors also reserve the right to edit or delete any and all comments received.