Opinion / Columnist
Zanu-PF flexes for 2018
16 Apr 2017 at 17:24hrs |
Views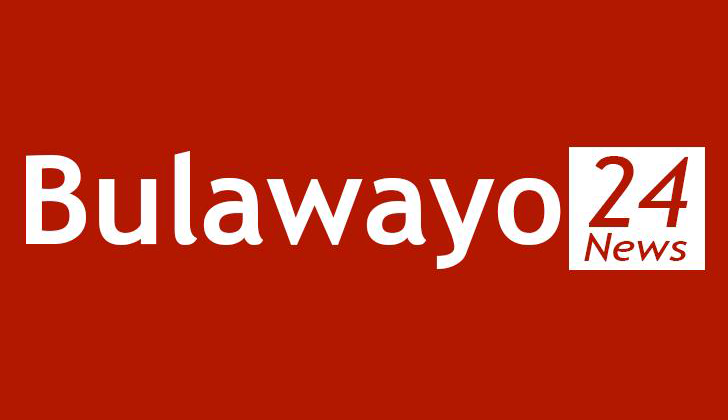 AFTER years of pain and confusion, the opposition have of late had something to chuckle about. Stinking with pessimism, they have ignorantly said "yekela zibambane". They have short-sightedly forgotten their misery in temporary terms.
Even Gift Nyandoro who proved less gifted at throwing punches and was left nursing a fractured knee amid an array of pain, for a moment forgot to take his pain-killing tablets and several litres of "holy" waters prescribed by prophets.
Helicopter fame queen mother Joice Mujuru also gave a sigh of relief as she temporarily ceased to be a laughing stock after that BBC interview which embarrassingly laid bare her leadership deficiencies.
Even Morgan Tsvangirai, the father of oppositions took a breather. Come to think of it, added to being tormented by cancer, being constantly bombarded with questions from your foot soldiers: " . . . but Master, with such a bumper harvest, coupled with these Zanu-PF's successful Command stories all over the news, can we still use donor food as a campaign tool?
And for Morgan's supporters, is it really worth anything to look up to a dead master and say, "Master, the tempest is raging, don't you care that we perish while you sleep"? Obviously, he won't hear you. Come on guys.
Events staged in Zanu-PF colours stole the limelight. It was so impactful to an extent that even the easily carried away oppositions joined the demonstrations in Bulawayo, Midlands and Mashonaland Central. Of course I knew but I had never imagined that powerful organisations can draw such attention. The impact was felt from Zambezi to Limpopo.
The prophets of doom said the revolutionary movement, that great revolutionary movement called Zanu-PF, was as good as gone. In reference to the ruling party's cleansing exercise, terms like pandemonium and implosion have shaped discourse in the private media political columns. Political liabilities in pathetic and ineffective oppositions, like maggots, found some wounds for penetration and I repeat, they joined the demonstrations.
In schizophrenia, they were already living in some utopia, an imagined dreamland. Imagining Sir Morgan probably as Prime Minister of The Republic of Do-As-You-Like, Joice as Minister of Short Memory Affairs, Tendai Biti as Minister of Donor Aid and maybe Simba Makoni as Minister Responsible for Whites Resettlement. Umdal' uSipepa laye sethiwe khoxo kuVP post.
Ye bantu.
They were already in a world where they could live to satisfy their western funders. That Republic of do as you like. A world where gays and lesbians could become husbands and wives all in the name of "democracy". But alas, they still wake up to find themselves in dystopia, coming face to face with realities.
I wonder how they will look like on that great Election Day in 2018 when real politicians will be winnowed and separated from opportunists and counterfeits. Zanu-PF rules with the people's mandate and there is nothing wrong with the people freely expressing themselves and the party leadership addressing the concerns through the proper channels. The ruling party is cruising and cruising fast towards 2018 and nobody in the opposition confines can dare throw a spike.
Just let these guys accelerate because they are living up to their tradition of having exemplary leaders who put people first. Leaders who would respect the electorate which perpetually gives them the mandate to rule. Probably "Queen Bee" can deduce a few lessons with regards to putting people first. Or is it the reason why her version of putting people first was not understood by those who still continue to leave her alone on her political deathbed?
May those who have visited her with oranges and bananas please tell me, is she talking? If not, Oh My God! Who will speak for her now that Jealousy is gone? Anyway, Let me save trivial issues for kids since the Trade Fair is around the corner, in case they pester me, "Uncle Meloe, please tell us a story."
History has proven that when it comes to the electorate Zanu-PF has no sacred cows. Nobody can be bigger than that revolutionary movement, which among other things, seeks to establish and sustain a society that cherishes African values and to create conditions for economic independence, prosperity and equitable distribution of wealth.
Failure to shape up to the ideals of the ruling party has seen many ship out. Joice Mujuru, Didymus Mutasa, Rugare Gumbo, Kudakwashe Bhasikiti (that one who recently chickened out of the Mwenezi East by-election to avoid embarrassment, but at least he saved his face) and many others collectively fill up the basket of rotten tomatoes. They have been weighed in the balances and have been found wanting.
As the English say "the guilty are afraid", hopefully many are at peace out there because it seems no stone will be left unturned towards 2018 as the electorate will be pampered with transparent and good standing candidates, with love from Zanu-PF.
Transparency and determination have arguably been instrumental in securing resounding victories for the ruling party from east to west. The recent victories in Mwenezi East and Bikita West allude to this.
In Mwenezi East, despite the much hyped so-called pandemonium in the ruling party, Zanu-PF's Joosbi Omar harvested 18 700 votes whilst his opponents of some little known formations called National Constitutional Assembly (NCA) and Free Zimbabwe Congregation . . . Oops! I mean Congress, garnered a mere 482 and 386 votes, respectively.
One of Zimbabwe's departed music legends, Professor Solomon Mutsvairo once penned: Oh God, we beseech Thee to bless our native land; the land of our fathers bestowed upon us all; From Zambezi to Limpopo May leaders be exemplary; And may the Almighty protect and bless our land.
May Mutswairo's sharp and articulate soul rest in melody. Leaders are elected out of trust and must thrive to live up to that.
The First Lady, Dr Grace Mugabe has on record advised that leaders are not elected to line their pockets, but to work for the development of their communities. Above all, corruption has a potential of killing the entire nation and the organs which exist for its progress. There is nothing wrong with an organisation putting its members on some reality check, letting justice take its course? Only idle opposition elements would make headlines of this.
Unlike Morgan who has lost control of his beleaguered MDC resulting in numerous known factions, President Mugabe has demonstrated good leadership qualities. His voice goes synonymous with authority. Bob is indeed in the office! And by the way, what happened to that demonstrations culture? In dusty faces, Morgan's children are now scattered all over the political compound.
They are already shivering at their imminent demise and final straw and resorting to their usual disdaining tactics of shifting blame and crying foul. Who would vote for cry babies who have fuelled voter apathy in their previously known strongholds?
They have haplessly turned attention to the Zimbabwe Electorla Commission (ZEC), blaming the constitutional electoral body for being partisan. With this, they desperately hope to cast a spell and illegitimise the 2018 elections before they are even held. But we all know they are seeing defeat coming! Fact is, Zanu-PF remains the largest mobilisation machinery in the land and the oppositions cannot blame ZEC for their failure to mobilise. By the way, was ZEC responsible for the low turnout at the Nera demonstrations attended by a handful, including passers-by in Harare recently?
Feedback:melumoyo86@gmail.com
Source - sundaynews
All articles and letters published on Bulawayo24 have been independently written by members of Bulawayo24's community. The views of users published on Bulawayo24 are therefore their own and do not necessarily represent the views of Bulawayo24. Bulawayo24 editors also reserve the right to edit or delete any and all comments received.