Opinion / Columnist
Zimbabwe @ 37: A pie in the sky
18 Apr 2017 at 07:36hrs |
Views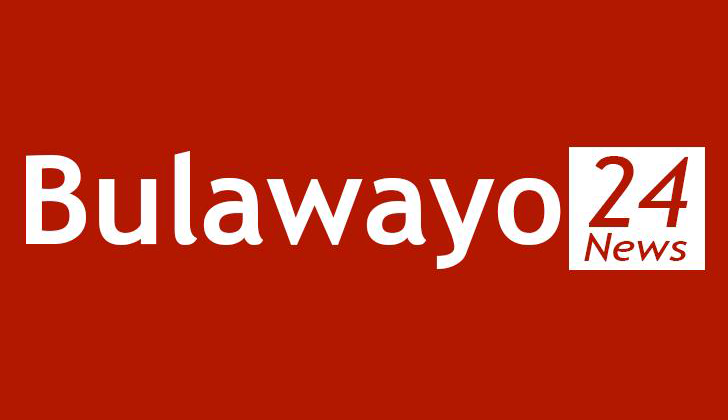 Zimbabwe is turning 37 on Tuesday 18th April 2017 with no symptoms of political and economic maturity. All this mess born out of ZANU PF's systematic abuse of the liberation struggle in the process turning themselves into black colonialists and capitalists. Without doubt the liberation struggle was a universal crusade designed for black emancipation, promotion of equality and equity ,economic empowerment and political independence through majority rule. But with only one President for 37 years there is no doubt the country is moving backwards.
National People's Party constitution states "We acknowledge and recognize the history of the republic of Zimbabwe in particular colonialism and the liberation struggle.We remain indebted to the role that African countries and many other nations played in the struggle for democracy and liberation in our country".
Apparently this year's uhuru is held at a time when the economy is in tatters.
High unemployment rate is the order of the day. Everyone has been turned into a vendor. Talk of the diaspora population in search of a better tomorrow. Next door in South Africa our brothers and sisters are enduring xenophobic attacks. Our kids are being forced into prostitution. About 200 Zimbabwean girls were subjected to sexual enslavement and labor exploitation in the Gulf state of Kuwait all in search of green pastures. Ironically ZANU PF had promised 2.2 milion jobs in its 2013 manifesto but instead of creating jobs about 30 000 jobs were lost. Of course we created a well paying job for our dear in-law, Simba, at air Zimbabwe. Does this call for a celebration??
The chaotic land reform programme which gave most productive land to Mugabe's cronies has led to the collapse of the Agricultural sector. Zimbabwe is now depending on food handouts. From being a bread basket to a basket case. Cry my beloved country. Zimbabwe needs a wholistic approach to rebuild the agricultural sector not the panel beating techniques such as command agriculture programmes. What's there to celebrate when we have been turned into a nation of beggars.
Our independence is also tainted with recent reports of clear abuse of power by the first family.Grace Mugabe displacing villagers in Mazoe living them homeless without food or accommodation. The question then remains while the poor are becoming poorer with the richer becoming richer. Is it worthy to celebrate independence.
Corruption is the order of the day. It starts from Zim1 himself to the lowest ranking police officer. The police roadblocks and tollgates are the cash cows to sustain the Singapore trips. The brown envelope please. Should we really celebrate this rubbish??
The financial sector is reeling under heavy liquidity crunch. Zero confidence in the said sector. Serious cash shortages have seen long ques in banks with government introducing bond notes and withdrawal limits but to no avail. Tobacco farmers are stranded at auction floors sleeping on floors going for days without food waiting for their hard earned cash. Our pensioners are spending days hoping to make withdrawals. As the saying goes you can cheat the elections but you can't cheat the economy. We don't want casino economics. Things fall apart. Any reason to celebrate!!
Our health sector is in shambles. Hospitals are now death chambers. What with unhappy staff operating with zero drugs. Hospital blankets are infested with lice. Very well qualified doctors but underpaid. Strikes by doctors and nurses are the order of the day. Is this a conducive environment to treat patients. Patients die in ques waiting for treatment. This is not the time a mother should die to give a life but this is happening at our biggest referral hospitals. Any reason to celebrate!!
Our roads have become death traps due to potholes.So sad.From Zambezi Valley to limpompo ,from the eastern border with Mozambique to western border with Botswana funerals have become birthdays.Surely a closer audit of the liberation struggle shows that Zimbabwe attained flag and anthem with nothing to celebrate out it.
Harare Masvingo Beitbridge road network is a bomb on its own. How many have perished on that narrow pothole infested road ? Thousands but are the powers that be bothered. Oh hell not a bit. How much money has Zinara collected from tollgates but don't bother to build a better road network. Always promising but zero deliverable. Everywhere drumholes. The motoring public has suffered heavy losses in front suspensions. But he is enjoying in his motorized massage wheelchair. Should we celebrate!!!
There is clear testimony at hand that ZANU PF and Mugabe have completely failed to preserve the values and principles of the liberation strugge hence the only option left to them is to resign,apologise and call for internationally observed elections to afford a chance to Zimbabweans to protect and celebrate their uhuru without compromise.
The first option is doubtable though due to ZANU PF's obsession with power. With that in mind, the only option left for both Zimbabweans and ZANU PF is for the inevitable constitutional call to Zimbabwean elections due next year 2018. Zimbabweans are presented with a rare chance to vote for true ambassadors of Zimbabwe's independence non other than National People's Party.
As National People's Party we call upon all who calls himself/herself Zimbabwean to please come and let's fight the system that has robbed us of our ubuntu. Let's liberate ourselves through the 2018 vote. Let's start by registering to vote. Zanupf can only rig the election if very few of us vote. Women and youths please let's rise up to the challenge. We are the majority. Now is the time. 18 April 2019 we will surely be celebrating our hard earned independence.
Aluta continuaNPP - IBandla laBantuIBandla laBantu - NPP
Joy rova bhora - keeper arimu wheelchair
Marian ChomboInterim National Chairlady National People's Party
Source - Marian Chombo
All articles and letters published on Bulawayo24 have been independently written by members of Bulawayo24's community. The views of users published on Bulawayo24 are therefore their own and do not necessarily represent the views of Bulawayo24. Bulawayo24 editors also reserve the right to edit or delete any and all comments received.