Opinion / Columnist
The new disaster in MDC-T
08 Jan 2012 at 15:45hrs |
Views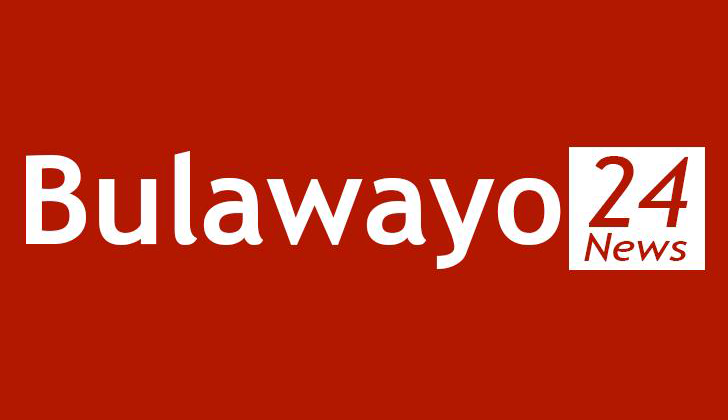 Whereas all along the "T" suffix in MDC-T was thought or understood to mean or represent "Tsvangirai", it now turns out that in some pretty influential quarters it means "Theresa" (Makone). In other equally influential quarters the "T" in MDC-T stands for "Tembo" (Locadia) while some elements within the party's religious wing say it actually stands for "TB" (Joshua) who has been abusing God's good name to promise Tsvangirai bad political lies.
If there's one thing which can be said with absolute certainty about 2012, whose political diary begins today with schools opening this week under the unfortunate dark cloud of a threatened civil service strike whose timing is cynically opportunistic, it is that Zimbabwe will, as a matter of fact, hold harmonised presidential, parliamentary and local government elections this year.
This is a pragmatic promise and not a threat or a wish. This promise is a fact. If you ask anyone who is in the know or is in a position to know, they will confirm this fact, but if you ask someone who does not know or is in a position not to know or does not want to know, then they will give you a wish. But as everyone knows, while wishes are okay, they are nevertheless not facts.
The basis of the promise or fact of elections this year is not just the balance of preponderant forces on the ground in the national interest but also Zanu-PF's compelling 60 resolutions of the party's 2011 national people's conference held in Bulawayo last month. Anyone who doubts this combined and grounded reality is either an ignoramus or a malcontent or confusionist or all three rolled into one. Otherwise, make no mistake about it, 2012 is the year of our general election, come rain or shine.
As such those among us who are given to the ritual of making new year resolutions and who are already breaking or forgetting about their 2012 pledges made only eight days ago should understand that the political reality on the ground and the 60 momentous, unforgettable and unbreakable 2012 resolutions made by Zanu-PF last month are not forgettable or breakable New Year wishes but serious facts which will undoubtedly define national politics this year and whose implementation starts in earnest today with the end of the festive season and the commencement of serious national business.
Out of the 60 Zanu-PF resolutions for 2012 covering six thematic areas, there are 13 which stand out in paradigmatic ways that call for national attention in order to highlight their important implications which are certain to be topical throughout the year.
The six thematic areas include:
(i) the state and performance of the Party;
(ii) the state and performance of the national economy;
(iii) regional and geopolitical developments;
(iv) state and performance of social services;
(v) state and performance of the media, science and technology; and
(vi) religion, culture and the liberation war heritage.
The gravitas and seriousness of the Zanu-PF 2012 resolutions is already evidenced by the panicky, confused and confusing reactions to these resolutions by the MDC formations and their media mouthpieces along with their donors who have been running very scared over the last month claiming that, while the inclusive Government is indeed dysfunctional with virtually all key ministries failing to perform because of the politics of the day, there should be no elections before reforms.
But their argument is inherently silly and untenable as it is equivalent to arguing that we should first build hospitals before treating any sick patient!
There's no doubt that hospitals are useful as part of a long-term programme of improving the architecture of healthcare, but they are useless where and when they are used as a precondition for treating critically ill patients.
By the same token, reforms are very useful as part of political, constitutional and institutional development, but they are useless and irrelevant when they become preconditions for elections in an independent and sovereign country with a dysfunctional government.
The treatment of a dysfunctional government in a constitutional democracy such as ours is an election and not reforms. Any political party interested in reforms in such a situation must include its proposed reforms in its election manifesto and seek votes on the basis of its proposals without dragging other parties in its reform agenda.
Where the confused and confusing reactions to Zanu-PF's resolutions have not claimed that there should be no elections without reforms, they have asserted that there should be no elections before the conclusion of the Copac constitution-making process, including the holding of a referendum on a Copac draft constitution.
But the constitution-making process has become a dead and already stinking donkey given that the MDC formations and their founders and funders are now using the drafting process to subvert the views of the people gathered during the Copac outreach process. Since the exercise is necessarily an interparty process, it is not possible and, in fact, there is no chance in heaven for Zanu-PF to go along with and support a drafting of a new constitution which is not guided by the views of the people.
It is also unthinkable that anyone in Sadc would use such an exercise, which is an affront to the views of the people, as a precondition for the holding of elections in Zimbabwe.
The die is therefore now cast. Elections will be held in Zimbabwe this year in accordance with the Constitution, but without any reference to the Copac process, because that process has become irrelevant and useless after being hijacked by the drafters and those behind them who want to smuggle alien provisions that are detrimental to the views of the people as gathered during the Copac outreach process at great financial cost, time and human effort.
Some of the positions which some Copac leaders have taken in defence of their nonsense have been crude and shocking such as the threat to take The Herald to court to stop it from either using the Copac logo or to publish Copac's reports.
If this is not nonsense then nothing is. Copac is not an entity on its own but merely a parliamentary select committee and is therefore bound by the standing orders and rules of Parliament. For a parliamentary committee to threaten going to court presumably to enforce its own standing orders and rules against the media is a joke which is not funny and even a political lawyer like Copac's Douglas Mwonzora from the MDC-T should know better.
Meanwhile, of particular note is the jittery and discordant reaction of the MDC-T whose politics are now threatened, poisoned and irreversibly weakened by an intensifying battle of the "Ts" inside the embattled party.
Whereas all along the "T" suffix in MDC-T was thought or understood to mean or represent "Tsvangirai", it now turns out that in some pretty influential quarters it means "Theresa" (Makone). In other equally influential quarters the "T" in MDC-T stands for "Tembo" (Locadia) while some elements within the party's religious wing say it actually stands for "TB" (Joshua) who has been abusing God's good name to promise Tsvangirai bad political lies.
There even have been some suggestions, perhaps quite naughty, that the "T" stands for "Tracy" (Mutinhiri). But the compelling view is that, because Tsvangirai is manifestly content-free since he demonstrably does not have a mind of his own to independently exercise self-judgment, the MDC-T is in fact MDC-Theresa and not MDC-Tsvangirai ostensibly because Theresa Makone is behind what Tsvangirai does even though others might be behind what he says in the countless instances in which he typically contradicts himself with no qualms about it.
Whatever the case, the battle of the "Ts" has transformed the disaster in the MDC-T into a monumental tisaster whose disastrous proportions have become very tisastrous! In a desperate ill-fated effort to cover up the ensuing mess of this tisaster that has effectively put paid to the electoral prospects of the MDC-T as a political party capable of winning a national election to govern Zimbabwe, the embattled party's disappointed founders and funders have been trying in vain since last month's Zanu-PF's national people's conference to use their thoughtless, mindless, uneducated and very corrupt media mouthpieces to create confusion around Zanu-PF's 2012 resolutions in the hope of derailing and delaying the holding of elections in a futile bid to steal more time in the hope of averting the tisaster in the MDC-T.
Yet the simple fact that is screaming out loud for everyone and anyone to hear and see is that it does not matter whether the "T" in the MDC-T stands for Tsvangirai, Theresa, Tembo, Tracy or TB Joshua because the days of the "MDC this" and "MDC that" are not only numbered but they are, in fact, over and the MDC phenomenon as we have known and experienced it is kaput, finito and gone.
As already pointed out, among the 60 Zanu-PF resolutions for 2012 covering the six thematic areas outlined above, there are 18 which are as good as unforgettable and unbreakable 2012 national resolutions not just for Zanu-PF as a party but for the country as a whole. Below are the 13 key 2012 resolutions out of 60 to watch out for and the compelling reasons behind them, grouped under the six thematic areas.
The first thematic area of Zanu-PF's key 2012 resolutions covered the state and performance of the party whose premise is that Zanu-PF "shall forever uphold and entrench the spirit of our heroes as enshrined in the national values for unity, freedom, dignity, peace for all our people and for peace with our neighbours" and this thematic area had the following three key resolutions:
To declare the President and First Secretary, Cde R. G. Mugabe, as elected at the last Congress to be the Party's Presidential Candidate in the Harmonised Elections to be held in 2012.
To denounce and condemn any form of violence as a tool to influence political events and to direct Government to de-register any NGO departing from its mandate and interfering in the internal affairs of Zimbabwe
That the GPA and its inclusive Government be terminated and allow for Harmonised Elections in 2012 without fail given the fact that the inclusive Government has become dysfunctional.
What is clear from the three resolutions above is that our Party is unequivocal about the fact that elections must be held this year given the widely acknowledged fact that the so-called inclusive Government has become dysfunctional. The time has also come for Zimbabweans to be robust and emphatic that no organisation which receives foreign funding should be involved in any political work in the country whether direct or indirect. This rule is observed around the world by constitutional democracies.
If you review any Zimbabwean media assessment of the performance of the so-called inclusive Government you will find without exception that the agreed position is that we have a government full of incompetent ministers from the Prime Minister all the way down. This is not to say all the ministers are competent but that most of them are across the political divide. For example, the Finance Minister, Tendai Biti, did not score better than four out of ten marks from MDC media mouthpieces.
The situation is so pathetic that the ICT minister, Nelson Chamisa, was judged to be the best minister by the same loquacious sections of MDC media mouthpieces run by some editors whose corruption and incompetence is yet to be told and yet the same editors reported without any irony that Chamisa is a minister without a ministry allegedly because the content of his ministry was stripped and given to Minister Nicholas Goche.
How then does a minister without a ministry become the minister of the year? If Chamisa is not embarrassed by this then he is doomed.
So what did he do? Is it because he allegedly donated computers to his Cabinet colleagues or is it that the founders and funders of his party donated something we do not know to the media mouthpieces that would have us believe that a do-nothing minister is the best in the land?
Have we become so corrupt that as a country we are made to congratulate without any protest a minister who is doing absolutely nothing as the best among all? What's going on here?
Is this not lunacy only possible in a terribly dysfunctional government which is surviving on stolen time and which must face an election as a matter of urgency?
And the confirmation of President Robert Mugabe's candidacy has triggered reactions whose import is clearly that the MDC formations and their founders and funders are understandably afraid of contesting against him.
The tired line, with no proof besides unsubstantiated rumours mostly taken from WikiLeaks whose sensational claims have had no serious takers around the world, is that Mugabe's age and health make him an unsuitable candidate for the presidency.
To be clear, this cannot be an argument for the opposition because, surely, if President Mugabe's age and health give Tsvangirai an advantage as claimed, then Tsvangirai and his supporters should be happy about that.
While a lot of rubbish has been said about President Mugabe's health, the fact is that his public performances on numerous occasions have not shown even the slightest hint of a health issue to be concerned about. He actually has out-performed his supposedly younger and healthier opponents as was publicly witnessed at the interparty indaba last November where the best that Morgan Tsvangirai could do was badly read a badly written speech which was totally out of context and meaningless.
In any event it remains a fact that, following very embarrassing disclosures that he is sexually promiscuous and indulges in unprotected sex with multiple partners during which he has impregnated various women, Tsvangirai has exposed himself to HIV and may have exposed others to the same such that he cannot claim to be healthier than anybody else, especially since he has refused to take a credible public HIV test.
When President Mugabe's detractors are not using his age or alleged poor health against his candidacy, they push inane claims that Zanu-PF leaders, including this writer, have previously criticised the President and called on him to resign.
So what? Isn't that evidence of democracy in Zanu-PF? What is relevant is not what anybody said yesterday about President Mugabe but what we are saying today and the reasons.
Over the last three years since the formation of the so-called inclusive Government, President Mugabe has demonstrated his strength as an iconic leader and this explains why he is a worthy candidate while Tsvangirai has over the same period proven beyond any doubt that he is hopelessly incapable of doing anything of value or taking responsibility for anything beyond keeping his mouth and zip open with a shut mind.
On the national economy, the crux of Zanu-PF's resolutions that follow below is that Zimbabweans must be free to exercise their sovereignty over their God-given natural resources and endowments as a matter of national pride without any fear whatsoever. This is why the indigenisation and economic empowerment programme is paradigmatic in Chimurenga terms hence the following two key resolutions on the economy:
To strongly condemn the continuation of the illegal sanctions by the imperialist powers and to direct the Government to respond with greater breadth and depth including instituting counter-measures such as mounting legal action against all nations that have imposed sanctions against Zimbabwe.
To instruct Government to work out modalities for the re-introduction of domestic currency alongside the multi-currency system in order to address the current liquidity crisis and to enable our people to carry out their transactions.
It is important to note that Zanu-PF has not called for the re-introduction of the Zimbabwe dollar to replace the current path-breaking multi-currency system introduced by the Party on January 29 2009 but for the working out of modalities for the return of the domestic currency to function alongside the multi-currency system which is here to stay well into the foreseeable future.
One thing that should be clear about this is that, along with the fact that the local currency will not be brought back to replace the multi-currency system; the Zimbabwe dollar will not be reintroduced under any circumstance without prior institutional, policy and leadership changes at the Central Bank to inspire the necessary national confidence through a fresh start and a fresh mandate that we all must now seek across sectors going forward.
On international relations the following two resolutions will define Zimbabwe's engagement with its international friends in 2012:
To condemn the abuse of Chapter VII of the United Nations Charter by Nato countries to effect regime changes in developing countries in pursuit of their imperialist agenda to exploit and plunder the natural resources of those countries.
To condemn the use of homosexuality by EU, USA and the white Commonwealth countries as an instrument of foreign policy and a condition for development assistance.
At the 2011 Commonwealth conference in Australia, it became clear from the pronouncements of the likes of British Prime Minister David Cameron that Western countries are now unashamedly bent on imposing their cultural decadence on developing countries as exemplified by the new tactic of abusing development assistance to spread and entrench a whole range of evil and unnatural acts such as homosexuality. Zanu-PF's position on this is clear and unapologetic whatever nonsense our detractors say.
On the state of social services, the nation should expect to see action on two fronts captured by the following two resolutions:
To urge Government to prioritise construction and maintenance of road infrastructure at local authority and national levels.
To urge Government to revitalise key pillars of the national transportation system with particular reference to recapitalising National Railways of Zimbabwe, Air Zimbabwe and Zupco.
As is clear from the above resolutions, the state of our national transportation system, with the situation at Air Zimbabwe being but a tiny example, is deplorable, unacceptable and very embarrassing and the time for action by accepting responsibility and doing something about it without making excuses has come.
On the state of the media, the following two key resolutions speak for themselves what remains is the implantation of the letter and spirit of these resolutions in 2012 without fear or favour:
To urge Government to find a regulatory framework that will ensure a balance between, on the one hand, media industry interests, protection of privacy and concerns of the public and individual citizens as well as national security on the other hand.
To condemn the abuse of the social media as communication tools by agents of regime change and merchants of violence as exemplified by recent experiences in Egypt, Tunisia, Syria, Libya and the Russian Federation as well as in England during the July 2011 riots and in USA during the Occupy Wall Street protests and to urge the Party to be vigilant against the potential for the social media to be used as a tool for the promotion and propagation of violence and regime change.
And finally on the cultural and religious front, Zanu-PF's two key resolutions for 2012 are as follows:
That Government should accord the traditional leadership due respect and recognition and that it should give consideration to granting the traditional leadership appropriate protocol status.
To condemn homosexuality as an evil practice against Zimbabwean culture, values and religions.
The time to give more and better respect and responsibility to our traditional leadership has come; the time to make a clear cultural, legal and constitutional statement against homosexuality given the MDC-T's support of this evil and unnatural practice which is now part of the foreign policy of Western imperialist countries that are now in pursuit of a new agenda to recolonise developing countries.
This is a very serious matter which must be dealt with in conclusive terms in 2012, this year of assured elections.
Source - zimpapers
All articles and letters published on Bulawayo24 have been independently written by members of Bulawayo24's community. The views of users published on Bulawayo24 are therefore their own and do not necessarily represent the views of Bulawayo24. Bulawayo24 editors also reserve the right to edit or delete any and all comments received.