Opinion / Columnist
Mugabe and Zanu-PF have harmed society by poisoning tribal relations
25 May 2017 at 20:33hrs |
Views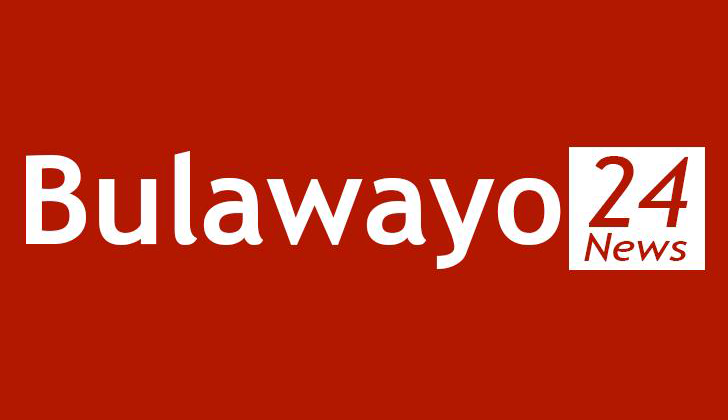 Nomusa Garikai
agrees that under the leadership of then Prime Minister Robert Mugabe, Zanu-PF committed genocide in Matabeleland and the Midlands but disputes the fact that tribalism was the motive behind this callousness. It is not difficult to understand why some people want to exonerate Zanu-PF despite the massive evidence available that indeed they conducted ethnic cleansing from 1982 to 1987 and continue to marginalise the region on tribal grounds to this day. Failing to understand the evil intention of Zanu-PF in Matabeleland and the Midlands means we cannot deal with the consequences appropriately. Zanu-PF and its leaders have harmed society especially by poisoning tribal relations and instigating tribal hatred against the Ndebele people. To pretend that their crimes in the region do not hinge on tribalism can only conceal the real crime. To suggest that because other regions are also poor and therefore Zanu-PF has treated everyone equally regardless of tribe and race is to endorse treachery. To take a narrow view of the scourge of tribalism in Zimbabwe is to deny its equivalence to racism many of us have lived under before and anyway where has poverty ever created equality?
The bottom line, however, remains that Morgan Tsvangirai has no authority what-so-ever, moral or otherwise, to pardon Mugabe over Gukurahundi. If he decides to bury his head in the sand on the matter and continues to abusively dangle it as a political carrot to entice Mugabe to step down, those of us who want justice over the massacre of our brothers and sisters, will have no choice but to publicly raise the bar on him as a genocide accomplice working in cahoots with Zanu-PF to obstruct the course of justice. This is a real possible consequence Mr Tsvangirai needs to start seriously reflecting on and become astutely familiar with. ANSA believes that in the end justice will prevail and so Morgan's choice is on which side of the line does he want to be.
The one party state concept touted as the motive of the genocide is borrowed from Marxism/Leninism and Maoism. These two ideologies reject capitalism. Zanu-PF never subscribed to any of them. A comparison of Zimbabwe under Robert Mugabe and Zanu-PF with Cuba or today's Russia and China where residual effect of a one party state system of governance is still evident will reveal astounding differences. There is a distinction between ideological conviction and reactionary scapegoating by communist caricatures who think sporting a Che Guevaran beard and beret is all that makes a Marxist. For somebody who has never read Das Capital let alone understanding its contents, to claim adherence to the philosophy of one party state, as Zanu-PF and its leadership would want us believe is extremely misleading and absurd. Egalitarianism is alien to Zanu-PF at both tribal and social class levels. The failure by those who support Zanu-PF to see the difference accounts for the disaster that we all now find ourselves in including crimes against humanity propelled by tribal hatred but still unequal in that tragedy. The mere mention of one party state in the so-called Unity Accord of 1987 is not at all a valid explanation to the cause of Gukurahundi's manslaughter.
Garikai's one party state porous theory gives Zanu-PF an escape route and so must be rejected entirely. The murky collaboration of the then Conservative Government of the late Margaret Thatcher, firm believers in multi-party democracy should further dispel the supposedly intended one party state myth. No communist party ever sent its army commanders to the British Royal Military Academy as was the case with Perence Shiri in 1982 just before he took charge of the 5th Brigade in January 1983 nor its leaders to London to be knighted or take chariot rides with the Queen of England. The latest revelations from declassified diplomatic files around the complicit role played by some Western Governments and their diplomatic missions during the massacres indicate that most Ambassadors knew that Zanu-PF was using a Shona 5th Brigade to commit crime against innocent and unarmed Ndebele civilians many of whom were too young to have any political affiliation at all. International law was violated right in front of foreign representatives and Garikai must answer the question of how the killing of pregnant women, young children, unarmed ex-ZIPRA combatants, serving members of the Zimbabwe National Army and school children would bring about a one party state. How would the shooting at an 11 year old girl (who still has a bullet lodged in her arm 35 years later) engulfed in flames fleeing from a burning hut where her whole family perished would create a one party state? How would raping women while their husbands and family were forced to watch help to establish a one party state? The Gukurahundi bandits said it very clearly that they were here to wipe out the Ndebeles and what is vague about that to attract an academic debate?
An elaborate agenda of discriminating the Ndebele people in their own home districts and provinces started soon after 1980 and is very much linked to Gukurahundi. The inequalities in job opportunity distribution in Matebeleland and Midlands, business support, enjoyment of pride in identity, access to their own land, educational opportunity and scholarships, political power at all levels, preferential treatment in sport are only some of the glaring examples of marginalisation of Matebeleland. We challenge the Zanu-PF government to publish the findings of its own land audit which shows the tribally skewed nature of land distribution in Matebeleland in favor of Shonas as well as the findings of the Justice Chihambakwe Commission on the Gukurahundi atrocities.
MOSES MZILA NDLOVU
INTERIM PRESIDENT
ALLIANCE FOR NATIONAL SALVATION (ANSA)
May 25, 2017
Source - Moses Mzila Ndlovu
All articles and letters published on Bulawayo24 have been independently written by members of Bulawayo24's community. The views of users published on Bulawayo24 are therefore their own and do not necessarily represent the views of Bulawayo24. Bulawayo24 editors also reserve the right to edit or delete any and all comments received.