Opinion / Columnist
Football must not be used for political reasons
31 May 2017 at 15:48hrs |
Views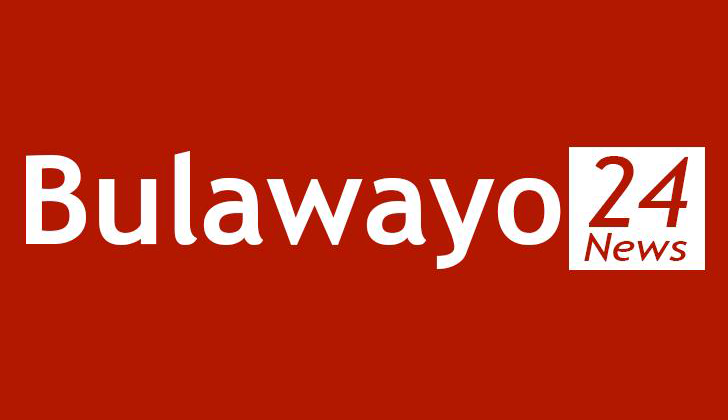 Dear editor,
Ladies and gentlemen, I have been a Bosso supporter since I was ten years. I am really bothered about what happened in the last game played by Highlanders FC V Dynamos FC and FC Platinum v Highlanders FC.
Highlanders FC, its supporters and other teams including their supporters must know that ZIFA is Zimbabwe's football governing body that was set up or established to govern all soccer clubs (at higher and lower levels), national teams, management teams' staff, and their owners. This encapsulates the referees, their assistants, and the owners of the football teams. This also encompasses football for women clubs, management staff, owners and the national team for women.
Whereas ZIFA as Zimbabwe's football authority is vested with the authority/power to regulate the rules and regulations which are the basis of the smooth running of the soccer fraternity in Zimbabwe. Whereas this department sees to it that each and every soccer player and all involved in soccer, including soccer commentators, conduct themselves in a way that is in line or rather compatible with the rules, values and regulations of ZIFA, which ZIFA derives from the world football governing body (FIFA). In the event of any breach of these rules embodied as codified rules in the ZIFA book of governing rules, fines are imposed, sanctions are also imposed and/or any necessary disciplinary measures are levelled against those who would have violated the governing norms, values and rules.
Whereas there is no any single person or soccer body/club that can defy these rules or challenge unless through the appeal system set up by ZIFA/FIFA. That is if the football club is discontent with the outcome of their case by ZIFA. This is what every person must know in Zimbabwe. And is also a reminder to ZIFA of its responsibilities. Having mentioned the above, it would appear that some ZIFA officials, Referees, Highlanders officials and administrators are bringing the most beautiful game in the world into disrepute by their actions in Zimbabwe. A referee represents ZIFA and FIFA.
It appears that some referees are not impartial in discharging their duties. They tend to favour other teams at the expense of others. Thus what happened in the Highlanders FC v Dynamos FC game which was abandoned and also in the FC Platinum v Highlanders FC game. ZIFA must take reasonable steps to punish that official who officiated in the Highlanders FC v Dynamos FC, for not handling the match properly and for causing mayhem in the stadium (at Babourfields). Some people could have died due to that mismanagement of the game by the referee.
It is the role of ZIFA and football clubs to protect the football fans and players of any club, from any harm that may eventuate from the most beautiful game in the world. Similarly, Highlanders FC, its supporters and other teams including their supporters, must know that Football is not meant to harm anyone through any form of action that is deliberately exhibited by footballers or all involved in soccer. It is meant to be enjoyed by everyone. Football is not to be used to settle scores or grudges. Highlanders FC, its supporters and other teams including their supporters, must know that football cannot be used to further any political ambitions of certain political institutions.
Football is a game that must be void of all evils and politics. It must be used to bring all people together from all walks of life. There must not be any discrimination in this beautiful game. But in Zimbabwe, some people seem to use it to fight tribal wars and political wars. ZIFA/FIFA does not condone that. I watched one video which is in circulation, whereby one spokesman for Bosso was urging people to use football to vent out their political problems. He was even saying that Highlanders FC is bigger than ZIFA/FIFA, that is completely wrong. That is misleading the supporters. Even rich football teams in Europe or national teams are not bigger than FIFA.
FIFA /ZIFA has the prerogative to ban Highlanders supporters or any other football team supporters from going to attend the soccer matches for Highlanders or any other team supporters if they turn football matches into political rallies. Conversely, FIFA can impose sanctions against ZIFA for bringing soccer into disrepute in Zimbabwe. As it is, Zimbabwe was banned from participating in the forthcoming world cup for breach of FIFA rules. Although I am partly blaming Highlanders FC for not being able to tell its supporters, how to conduct themselves during football matches, that does not mean to say that that referee, who officiated in the Highlanders FC v Dynamos FC game, was right to award a goal to Dynamos FC even when the goal scorer was in an offside position.
This is my opinion as a Bosso supporter.
Njabulo
Source - Njabulo
All articles and letters published on Bulawayo24 have been independently written by members of Bulawayo24's community. The views of users published on Bulawayo24 are therefore their own and do not necessarily represent the views of Bulawayo24. Bulawayo24 editors also reserve the right to edit or delete any and all comments received.