Opinion / Columnist
Prostitution, drugs, violence in Zimbabwe music
01 Jun 2017 at 06:38hrs |
Views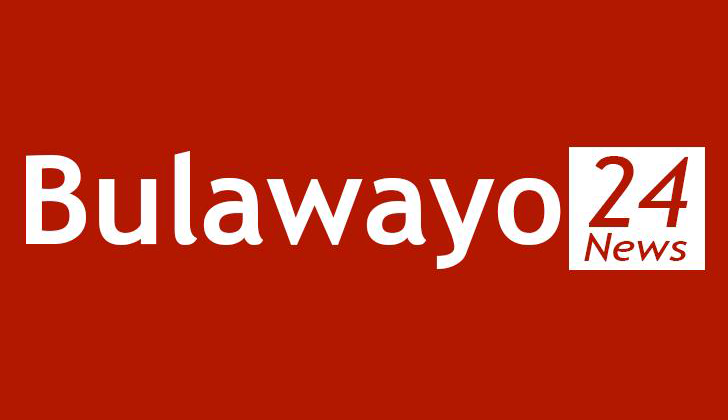 A lot has been said about the vices of the local music industry yet, to those that are not directly involved in this entertainment circle, black spots that litter the underworld of musicians remain a matter of speculation and rumour.
Over the years there has been talk about immoralities that ensnare musicians in their world of fame and fortune, but the artistes are always protective about their experiences in their moments of weakness.
They always strive to cover-up suspicious footprints of their steps in this fast and eventful lane called showbiz. It only takes courageous men like renowned guitarist and producer Clive Mono Mukundu to unravel myths and secrets of the music industry. Mono has worked with various musicians as guitarist and producer and vastly toured with Oliver Mtukudzi and Chiwoniso Maraire.
He has had a hand in hundreds of projects with musicians like Shingisai Suluma, Elias Musakwa, Alexio Kawara, CCAP Mbare Voices, Carol Chiwenga, Admire Kasenga, Pah Chihera, AGEA Gospel Train, Somandla Ndebele, Ivy Kombo, Brian Sibalo, Joyce Simeti, Fungisai Zvakavapano, Willom Tight and Selmor Mtukudzi among many others.
In his new book titled "Following the Melody", Mono revisits his experiences in the industry, uncovering some dark practices and beliefs of the art. He also celebrates the success stories of the industry and gives highlights of the lessons he learnt in his journey in professional music that stretches for about three decades.
Prostitution
It is well-known that the showbiz scene is a fertile ground for ladies of the night. Musicians, being the core drivers of activities in the scene, are inevitably and dangerously exposed to these predators. It takes a strong character to overcome temptations that are endlessly thrust at musicians with unreserved proportions of generosity.
Mono exposes this practice by sharing his personal experience with prostitutes when he shockingly reveals that he had the first sexual encounter of his life with a lady of the night and got a sexually-transmitted infection.
It was in 1990 and Mono was lead guitarist for a band called Crocodile Rockers Gang that was based at Tsvingwe Bar in Penhalonga.
Mono narrates his experience with a lady called Maria Berzek. "I and the band drummer Donald 'Dread Samma' Mashaba were the youngest in the band. As a result groupies and prostitutes would throw themselves at us more than other band members. At first I stuck to my policy of never getting involved with prostitutes, but one woman made it her business to transform me. Her name was Maria Berzek.
"She started by showering me with gifts. At first she would send waiters in the bar with drinks and I would just wave at her. End of story." The guitarist retells how Maria continued to shower him with bigger presents and told him why she was being generous. After her efforts seemed futile, she used a trick to humiliate him before his fellow band members that were seriously involved with prostitutes.
"As I was relaxing with my friends one day, she came and told them I was barren and impotent and that was why I was refusing to sleep with her. Her strategy worked because my friends laughed at me. They began teasing me daily in front of their girlfriends.
"Then one day I decided to 'defend my honour'. I agreed to her demands and I was infected with a sexually-transmitted disease. It was the most painful experience I had ever had in my life."
Mono said after a similar experience in Mutare, he decided to stop being involved with prostitutes, but his fellow band members continued with the practice and most of them later succumbed to AIDS. The musician also notes how prostitution was rampant in other bands that he later joined in his career.
Drug and alcohol abuse
When Mono started music, he neither drank alcohol nor smoked. "I had friends of my age but also had a number of friends that were much older than me. "I would visit them and do jam sessions as they drank their beer and smoked weed, but I never joined them in such practices." However, with time and exposure the guitarist was initiated into the practices, which were common among fellow band members.
Besides narrations in Mono's book there are a number of musicians that have confessed to taking mbanje to enhance their energy. It is common for the current crop of young Zimdancehall musicians to praise the drug in their songs. They say it enhances their creativity.
There have also been many stories about musicians that fail to go on stage because they would be heavily intoxicated while others perform dismally as they would be visibly drunk. Mono laments the consequences of such behaviours.
Like his involvement with prostitutes, Mono started drinking alcohol when he was with Crocodiles Rockers Gang. The musician says he became notorious for over-drinking when they were based in Mutare and he was always at loggerheads with their promoter, whom he accuses of mistreating them.
However, in some lines Mono seems to justify their use of mbanje and alcohol as a way of escaping poverty that stalked them as an unknown band.
"We used to live in a one-roomed rented cabin in Dangamvura Township. Our weekly pay was not enough for us to seek individual accommodations. After getting paid we would buy food for the whole week and share the remainder of the money equally and we used it mainly on beer and mbanje . . . and we would get high for fun."
The habit continued and Mono admits that one day, when, years later, he went to a practice session with gospel group Soul Seekers that was based in Harare, he was so drunk and could not recognise some faces in the band. He also admits to getting relief at free shows because of free beer in 1992, a trend that was common in the music industry a few years ago.
"I also used to do jams with a band that played at Fountain Blue Bar that was close to my place in Kuwadzana with a band called Dendemaro. The jams were free shows, but were good for free beer. I was a heavy drinker then, so fans used to buy us beer."
At some point, Mono seemed to realise defects of alcoholism and agreed to repent when he joined EGEA Gospel Train and Evangelist Admire Kasi encouraged him to give his life to Jesus. For some time, he refused to have anything to do with secular musicians as he nurtured his new faith and lifestyle.
Violence and oppression
When Mono repented and joined the gospel music sect, not wanting anything to do with secular music anymore, he thought he had landed on a safe haven, but things proved otherwise.
To an outsider, everything might seem perfect in gospel music outfits, yet Mono uncovers some worst forms of abuse of musicians in this terrain of pastors and reverends.
Mono says he had experienced some forms of abuse, especially from promoters, in the secular music world and was surprised that pastors that mentored gospel groups were also abusive. After joining EGEA Gospel Train under the stewardship of Kasi, Mono says he later realised that the man was ruthless and everyone in the band feared him.
"He (Kasi) would shout at anybody (in the band) angrily on the microphone or even slap you before the congregation. As a new member in the team coming from secular band, I was very surprised."
He notes how they were always reminded of a Christian doctrine of "living by faith" every time they complained about their remuneration. When he went to join another gospel band Christian Life Centre and he faced a similar situation because of another pastor whom he accuses of controlling his band using fear. He left because of the treatment.
Mono was surprised with this type of oppression because he thought it was only prevalent in secular music where he had faced oppression and violence.
When narrating how they left Mutare after being a resident band in 1991, he paints a grim picture of how they ended up at Dangamvura Police Station after a clash with management at Nyamanhindi Hotel over their unpaid performance fees.
When he addresses this subject many people would have expected him treat the way he and other band members were fired from Oliver Mtukudzi's Black Spirits in 1997 with a similar level of disdain, but Mono plays down the Tuku issue.
He admits they were fired without notice just before an international trip and promised a meeting that never came, but goes on to shower praises on Tuku saying the opportunity to work with him was God-given.
He reveals that some people had advised him to take legal action against Tuku and he refused because of the good working relationship they had. Up to now Mono and Tuku work together and the latter actually attended the launch of this book, "Following the Melody" and they had a joint act together.
When he reveals the practice of physical violence between bands and band members Mono revisits a 1991 incident in Dzivaresekwa where their band clashed with Pied Pipers over gate-takings. He says Crocodile Rockers Gang was notified on the last minute that they would share the stage with Pied Pipers, yet the former's slot had not been advertised to fans.
"After the show, Pied Pipers said they had to get more money since they were more known than us. A brawl erupted and Chikoko, our band leader, drew out a knife. That was a mistake as one of the Pied Pipers had a much bigger knife and we were totally outnumbered, so we had to run for our dear lives." The issue of bands and musicians fighting one another has become more pronounced in the era of Zimdancehall where artistes can actually exchange blows on stage.
When Mono writes about his experiences as a producer at his Monolio Studios, he lightly takes aim at how Congolese groups fight when recording.
"In terms of arguments and fights, the rhumba groups from DRC take the award. They can fight over anything, from how a drum roll should be played to a guitar tone. When I say fight, I don't mean verbally only. They fight physically."
About the whole book
While this article is meant to highlight issues in "Following the Melody" that are not usually discussed when musicians speak publicly about their lives and careers, the book is far more than these issues.
It is an informative semi-autobiography that explores many issues about the music industry and Mono's personal life.
Young and aspiring musicians will learn a lot from issues that Mono tackles. It explores the struggles that yesteryear bands went through to get recognition at the studio and among fans.
It also reflects on Mono's personal life since he was a young boy until he became a family man in a way that many would relate to socially.
Lessons bout importance of investing while still at the peak of music careers, building spotless brands, being versatile in the art, learning from others, respecting stakeholders in the industry, having good communication skills and perseverance, among others, are dealt with convincingly in the book.
In his last words of "Following the Melody" Mono notes: "In ending my story, I therefore want to advise my fellow musicians to research and be prepared to persevere. There is light at the end of each struggle."
The statement shows that Mono's motive is to inspire and encourage fellow musicians through his own story in this turbulent sea called music industry.
Source - the herald
All articles and letters published on Bulawayo24 have been independently written by members of Bulawayo24's community. The views of users published on Bulawayo24 are therefore their own and do not necessarily represent the views of Bulawayo24. Bulawayo24 editors also reserve the right to edit or delete any and all comments received.