Opinion / Columnist
10 things that happened to Carl Joshua Ncube in Mana Pools
02 Jul 2017 at 10:26hrs |
Views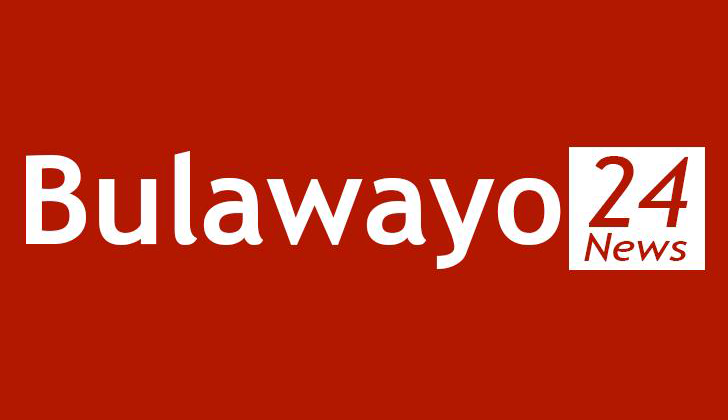 Ten Amazing things that happened to Carl Joshua Ncube in Kanga Camp, Mana Pools National Park, Zimbabwe
So I am back in civilization after a month in the bush. I went there and came back a completely changed man. Knowing what I know and thinking the way I think I believe something magical happened to me in Mana Pools so here are a few reasons for this change.
1. LIVING IN A TENT FOR 30 days
We arrived in Kanga a few days before starting my cookbook so we were in the bush for about 33 days. What an amazing feeling living in a tent, no walls, no ceilings just covered by canvas.
2. SHOWERING OUTDOORS
There are these amazing outdoor showers and toilets. Such a culture shock for me but I quickly realised I grew up in Mabvuku in the eighties and quite often as kids we would bath outdoors. What an amazing feeling it is to take a shower while an elephant is eating leaves somewhere above your tent.
3. MAKING PEOPLE LAUGH
You can imagine that over 30 days I met so many amazing people from all over the world. Some nights it felt like the United Nations as we laughed at the same things and asked questions about each other. As a comedian it was invaluable because it was like doing research before my world tour.
4. LEARNING ABOUT CONSERVATION
So while people go out on game drives in Mana Pools what I continue to be amazed by is how the GUIDES have so much information about the environment and its infectious because it makes you care that much more about leaving this wonderful heritage to future generations.
5. FOOD
So each day as you will notice from my hashtags
#CarlCanKanga
#CarlAtKanga
#CarlCanCook
and
#CarlsTRAVELvlogs
you will see that I cooked everyday and took pictures also of the food I was eating at Kanga. So the idea is that this will be published as an e-book called
#CarlCanKAnga
which is my 30 day food diary which has stories recipes and some wonderful pictures. There will be some printed limited edition books that people can order to have a physical hardcover coffee table version.
6. BIRDING
So our friends Janine Anketell Varden and James Varden have invested so much time and resources to convince me to go out in the bush. So did my friends Nigel Wilson, David Bonnardeaux who tried and tried to get me to go to Mana Pools. Well finally it happened and not only that but I am so into birding it is shocking. I spend more time looking for birds than LIONS, BUFFALO or HIPPO. All I wanted was to find more birds and draw more birds. Check out a few of my
#CarlSKETCHES
online.
7. INSPIRATION
Since this year is a huge year for my career considering being a on of the TED Fellows with the opportunity to give my first ever TED Talk at the TED GLOBAL event this year, being in the bush has given me such clarity on who I am as an artist as a creative. I even went on a game drive just photographing dead trees, dry pans and dung tasting wild herbs and fruit to determine a brand new trend I intend on creating that is ZIMBABWE INSPIRED CUISINE not to be mistaken for TRADITIONAL ZIMBABWEAN cuisine
8. MARRIAGE
You will be amazed how being in the bush can bring a couple much closer together. For example Nelsy and I would cuddle more (no romantically) but out of fear because an elephant was just outside our tent making scary sounds at 3am. Or having to escort each other to the outdoor toilet at night where you have to check for SNAKES, FROGS or watch the OWLS in the tree. Now we can safely say my wife and I do EVERYTHING together!
9. SEEING A LEOPARD
So these guys are hard to see because they are so shy but one day our top spotter Nelsy saw one walk up to the pan during the day. It was an awesome spot by my wife. Nelsy by the way on game drives would often be the one to first see stuff, her attention to little details is incredible I was impressed so was our guide Reggie.
10. THE DECOR
If you have ever watched African Bush Camps CEO Beks Ndlovu on Top Billing when they featured Somalisa Camp and the wonderful house called Khayelitshe in Matopos you will fall in love with the visual style of their camps. So much attention to detail but such a great visual rustic African style you will love their camps I PROMISE YOU
So the journey has not ended we will continue to relive this amazing experience online through the
#CarlsTRAVELvlog
hashtag and we have recorded our entire 30 day experience and editing for television and shorter clips for online audences so look out for the hashtags
#CarlCanKanga
#CarlAtKanga
#CarlCanCook
and
#CarlsTRAVELvlog
also take some time to read some of my wife's hilarious stories on her blog
#NELseesWORLD
FOR PICTURES PLEASE SEARCH THE FOLLOWING HASHTAGS ONLINE
#CarlCanKanga
#CarlAtKanga
#CarlCanCook
and
#CarlsTRAVELvlog
Source - Agencies
All articles and letters published on Bulawayo24 have been independently written by members of Bulawayo24's community. The views of users published on Bulawayo24 are therefore their own and do not necessarily represent the views of Bulawayo24. Bulawayo24 editors also reserve the right to edit or delete any and all comments received.