Search / Carlcankanga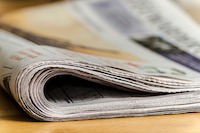 Ten Amazing things that happened to Carl Joshua Ncube in Kanga Camp, Mana Pools National Park, ZimbabweSo I am back in civilization after a month in the bush. I went there and came back a ...
Published: 02 Jul 2017 at 11:26hrs | 540 | by Agencies
In the beginning we all thought Carl Joshua Ncube was out telling jokes but on close examination we see a much more sinister TOURISM plan unfolding. For anyone following this trailblazing career of th...
Published: 04 Jun 2017 at 09:46hrs | 233 | by Feel Good Zimbabwe
Load More Stories