Opinion / Columnist
It is that time again - youth interface or youth interfere?
06 Jul 2017 at 12:47hrs |
Views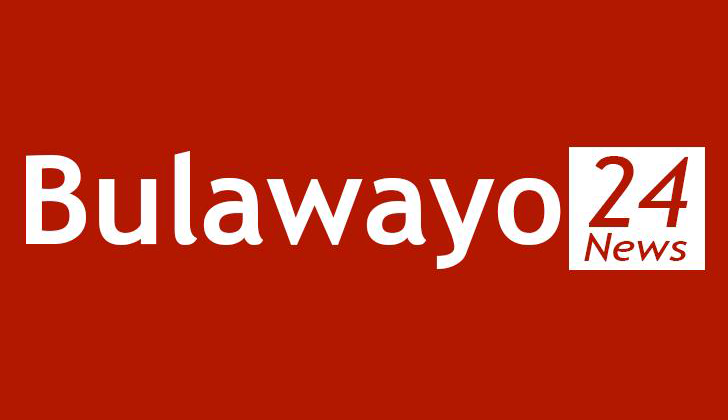 I hear the sound, the sound is highly trumpeting and melodious! I thought it's the sound of abundance, yet it's just a deceiving sound. Hyenas are back again, this time clad in goats skins. Woe to those who hear the sound only and forget to pay attention the voices in this well composed sound. The sound is being produced by a nonagenarian Megaphone, President Robert Gabriel Mugabe.
I hear the voices hidden in the sound saying, 'YOUTH INTERFACE, YOUTH INTERFACE'!
What INTERFACE? They call them YOUTH INTERFACE RALLIES schedule across the length and breadth of Zimbabwe where the political trickster of all times meet the youth to manipulate them and roast them again with barrage of blatant lies.
Is it YOUTH INTERFACE or YOUTH INTERFERE, one can ask? I choose to call it Youth Interfere - thus meddling in the affairs of the poor youth of Zimbabwe who are nothing but a Lost Generation who will die without knowing how a payslip look like. They are interfering by frog-marching and bussing them to these YOUTH INTERFERING RALLIES instead of leaving them to continue with their own desperate living means like vending, gold - panning (chikorokoza), touting (chihwidi), cross-boarding and so on. They force them to go endure the chilly weather, waiting for the grand- grandfather Robert Mugabe to come and narrate history and folktales (ngano). Empty promises are lined up! Four years back, in 2013, 2 million job were promised, and to date, 2 million jobs were lost through company closure and capital flight. Now the Beitbridge-Chirundu Road Construction is again the rallying point, promising youth imagined 300 000 jobs.
What Interface is needed between a 93 year old man (sekuru) and an 18 year old school leaver if it's not about folktales? Can a nonagenarian spell the future for an 18 year old? Didn't you here the adage which say, 'the youth and age never agree'? The generation gap phenomenon takes precedence. Technology and globalisation has changed the Mugabe youth days and my youth days. Not at any point can a man like him promise me my tomorrow more so the future country and economy we all dream about.
It goes without saying that YOUTH INTERFERENCE RALLIES are nothing but just hallucinations by the desperate Mugabe dumped by the old guard - the war veterans, to woo Youth vote in the imminent 2018 watershed election. There is no INTERFACE here! As far as l know an Interface in computer technology, it is user friendly, guiding, interactive and compatible.
Inversely, the ZANU Youth Interface Rallies are not user friendly but intimidating as witnessed in Mutare when popular Zim-dance hall artist Soul Jah Love was threatened by a ZANU PF provincial youth chairman of Manicaland. They are not engaging and interactive, as people are forced and frog - marched to attend, to begin with. When you are there on the chilly weather, it's just sloganeering and idolising Mugabe, ganged by soldiers, police and Green bombers.
The folktales by Mugabe on these YOUTH INTERFERENCE RALLIES are incompatible with the realities on the ground: unemployment, poverty, deplored infrastructure, hospitals without drugs, civil servants not getting salaries on time, the list goes endless! There is no youth guidance on these national wide rallies but just brainwashing and deceiving youth for a Christmas party in June. The age of Mugabe and the youth is incompatible! What a shame!!
I for one then concludes that 'It Is That Time Again', the time of Hyenas changing jackets to appease prays as goats, yet they have a malicious agenda to pounds them. The Presidential Youth Interface Rallies are nothing but a fallacy, henceforth should be rephrased to Presidential Youth Interference Rallies and must be stopped and condemned in strongest terms!! And this deceiving trumpeting sound must fall into deaf ears. No abundance in this sound at all.
Wake up, youth of today! The predator is at again with teeth much sharpened this time! Never be gullible and stoop that low to think that a man who destroyed Zimbabwe for 37 years will make it a Canaan after 2018 election. If you are forced to go to the rally, go BUT be smart on voting day.
Godwin Mupakair Tshetu is a Computer Scientist and a Political Commentator based in Johannesburg who writes in his personal capacity and can contacted on: goddietshetu@gmail.com or goddietshetu@yahoo.com
Source - Godwin Mupakair Tshetu
All articles and letters published on Bulawayo24 have been independently written by members of Bulawayo24's community. The views of users published on Bulawayo24 are therefore their own and do not necessarily represent the views of Bulawayo24. Bulawayo24 editors also reserve the right to edit or delete any and all comments received.