Opinion / Columnist
Opposition can repeat 'Ghana's surprise victory,- argue Think Tank President - all nonsense
17 Aug 2017 at 19:43hrs |
Views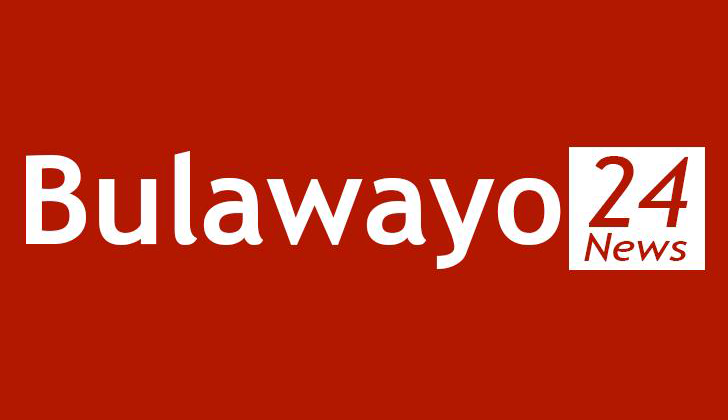 There is no doubt that Zimbabwe had the potential to be a free, just and prosperous nation when the country attained her independence in 1980. We have some of the best land and weather to grow all the nation's food requirements as was shown by our breadbasket status before 1980. And we have vast mineral wealth and other resources.
Instead of being one of the most prosperous nation in Africa we are now the poorest. Ever since President Mugabe seized the white owned farms to give them mainly to his corrupt, incompetent and wasteful cronies the country has had to rely of imported food aid. We are starving in the land that is for all intend and purpose is the Garden of Eden. Decades of gross mismanagement and rampant corruption has destroyed the country's once promising economy.
It took the nation two decades or so to acknowledge that President Mugabe and his Zanu PF party who took political power when the country attained her independence in 1980 was incompetent, corrupt and a murderous tyrant. From the day he got into power Mugabe has set out to systematically undermine the country's democratic institutions and people's freedoms and rights to create a de facto one party dictatorship. The regime has shown that it's vote rigging machinery is formidable and it is absolutely ruthless in its drive to retain political power at all cost.
In Zanu PF's 37 years in power the regime has murdered over 30 000 innocent Zimbabweans in its ruthless determination to establish and retain absolute power.
Still, in the last 37 years the nation has had countless opportunities to either stop the Zanu PF political juggernaut before it even got started or to derail. Why we have failed in doing either and have been stuck with the corrupt and tyrannical regime for all these years can be attributed to many things; the nation's inability to think logically being one of these reasons. Here is one such example, Darlington Nyambiya.
"Zimbabwe opposition parties' chances of a victory in 2018 national elections appear dim against a well-resourced Zanu PF machine, but last year's surprise victory by Ghana and Gambia's opposition gives hope that with a well thought-out Election Campaign Strategy, the apple cart can still be turned," wrote Nyambiya in Nehanda Radio.
Nyambiya is "the President of the Local Solution Council (LSC). The LSC is Zimbabwe's leading Think Tank with members from diverse Zimbabwean communities in politics, business, religion and sports. He is also a Pro-Democracy Activist, Political Strategist, Human Rights Defender, Social Media Commentator, Writer, Preacher and Business Executive". Well with such an impressive background – second only to that of President Mugabe with his seven University degrees, etc. – the nation agog with expectation of this masterly strategy to finally defeat Zanu PF!
The mother of all strategies called for the opposition to form "a United Front". Our political strategist did not comment on whether the recent MDC Alliance was good enough to constitute his united front. The united front was then asked to accomplish four different tasks.
"As in most cases, the incumbent president will always have an advantage, and in the case of Zimbabwe, the Zimbabwe Election Commission (ZEC) has also been accused of being partial to Zanu PF so a United Opposition will need to employ political, legal and counter-rigging manoeuvres to keep the election management body in check," came the advice.
This is like reading the stupid arguments by some of the stupid characters in Alice in Wonderland. Of course, it is nonsense to tell the opposition employ political blah, blah "manoeuvres" without saying what these manoeuvres are.
The political manoeuvres that are on the table and have been since the GNU are to implement the democratic reforms designed to severe the undemocratic control Zanu PF has over ZEC, the Police and all the other State Institutions. Our self-proclaimed political strategist acknowledges that Ghana's Election Commission is independent.
"The Ghana Electoral Commission has a relatively strong legal foundation and has developed a reputation for independence," he acknowledged.
Nyambiya's other strategic advices follow the same vicious circle of striving to ensure free and fair elections without saying how that is to be achieved or assume the conditions for free and fair elections already exist. In short Nyambiya's "four pillars of an opposition victory in 2018" are nothing more than regurgitated excuses for contesting next year's without implemented the democratic reforms first.
During the GNU, Tsvangirai and his MDC friends had the golden opportunity to implement the democratic reforms designed to stop Zanu PF. They thought they could defeat Zanu PF without implementing the reforms and thus wasted the opportunity. Nyambiya's ill-thought out strategies are just revised variations of MDC ill-fated plans to defeat the dictatorship without dismantling it.
Zimbabwe is facing very serious economic and political challenges and we cannot afford another rigged election next year. We must face the political reality that if we are ever going to get out of the hell-hole we find ourselves in we will have to implement the democratic reforms to ensure free, fair and credible election and stop wasting time on stupid gimmicks!
Source - Nomusa Garikai
All articles and letters published on Bulawayo24 have been independently written by members of Bulawayo24's community. The views of users published on Bulawayo24 are therefore their own and do not necessarily represent the views of Bulawayo24. Bulawayo24 editors also reserve the right to edit or delete any and all comments received.