Opinion / Columnist
Mugabe accuses ANC secretary-general of 'stupidly' telling him to shut it - there is a method in tyrant's madness
08 Sep 2017 at 12:15hrs |
Views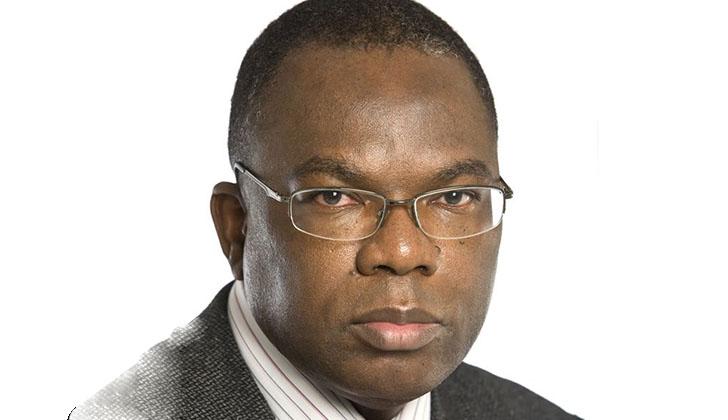 "As a full-scale diplomatic war erupts between Zimbabwe and South Africa, President Robert Mugabe has accused ANC secretary-general Gwede Mantashe of "stupidly" telling him to stop attacking Nelson Mandela's legacy," reported Spotlight Zimbabwe
"Addressing captains of commerce and industry at State House in Harare on Thursday, the 93-year-old leader said political freedom without economic prosperity was hollow."
The joke is on Mugabe himself!
Whilst some people think Nelson Mandela could have done more to help SA's economic recovery has even more during his term in office, there are many out there who say that he achieved a lot with the resources that he had. He was not given the best hand and therefore must not be judge on the basis of anything other than the hand he was dealt.
Nelson Mandela's greatest achievement, history will confirm this, was to create a truly democratic nation out of the ruins of apartheid. SA has a healthy free press, free and independent Judiciary, a none partisan Police force, etc. SA has held a number of elections since Mandela came into power and they were all free, fair and credible elections, without exception. SA is "the rainbow nation", as Nelson Mandela himself called it , in every positive sense of that phrase.
It is rich for Mugabe to talk of "political freedom" when he has systematically denies the people of Zimbabwe the freedoms and basic human rights including the right to free, fair and credible elections and even the right to life. In his 37 years of corrupt and tyrannical rule Mugabe has murdered over 30 000 innocent Zimbabweans to establish and retain his de facto one-party (Zanu PF) cum one-man (Robert Mugabe) dictatorship.
Four decades of gross mismanagement and rampant corruption has destroyed Zimbabwe's once promising economy. Mugabe can praise to the high heavens his "black economic empowerment" policies as a resounding success the reality on the ground tells a different story.
He seized the white-owned farms in 2000 onward, ostensibly to give to landless peasants; in practice, it was he and his cronies who got the farms. He was running short of wealth to loot to satisfy his demanding but wasteful cronies and the farms were the only asset of value left. The gratuitous violence, "jambanja", used in seizing the farms was a smoke screen to hide the violence visited on the opposition to stop regime change.
Zanu PF loyalists got the farms but, as with everything else, failed to put them to productive use. "Munda hauzvirimi!" as my late mother would say.
Before Mugabe seized the farms, Zimbabwe earned a fortune from the sale of cash crops like tobacco and cut flowers. The country produced enough food to feed the nation and the region; we were the breadbasket of the region. Agricultural production completely collapse after jambanja! Most years since jambanja, Zimbabwe has failed to produce enough to feed its own people and has had to rely on imported food aid.
Zimbabwe is has rich agricultural land and excellent weather condition for farming; it is, for all intend and purpose, the Garden of Eden. In the day and age when human ingenuity has turned deserts into blooming fields and orchards; we are starving in the Garden of Eden, a damning testimonial to Mugabe's failed leadership.
Zimbabweans are the poorest in Africa; 37 years of Mugabe's corrupt and incompetent rule has taken a heavy toll on the nation. Mugabe and his cronies' greed has been insatiable and it is only now that the truth is beginning to emerge. The world will be shock at how rich and extravagant Mugabe and his family are in the middle of such grinding abject poverty. Mugabe is picking a fight with SA just to draw attention away from Zimbabwe's worsening economic meltdown and the extravagant excesses of his family and cronies. There is a method in Mugabe's madness!
"You can fool some people sometimes but you can't fool all the people all the time," said the Reggae legend, Bob Marley.
Robert Mugabe has fooled many people for many years but that is now changing; the whole world is beginning to see the real Mugabe - an incompetent and murderous tyrant whose greed for power and loot was insatiable. Who thought he could boast his own pathetic legacy by trashing Nelson Mandela's iconic legacy.
Source - Wilbert Mukori
All articles and letters published on Bulawayo24 have been independently written by members of Bulawayo24's community. The views of users published on Bulawayo24 are therefore their own and do not necessarily represent the views of Bulawayo24. Bulawayo24 editors also reserve the right to edit or delete any and all comments received.