Opinion / Columnist
MDC-T must resolve its land dilemma
15 Sep 2017 at 06:44hrs |
Views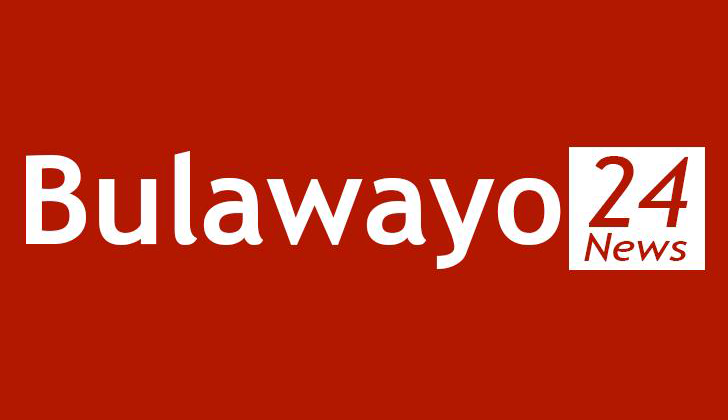 LET us open the Spectrum with something pretty banal: the challenges of Africa's economic backwardness cannot and will not be resolved on the white man's terms. Closer to home, we have determined that land is the economy and the economy is land.
It is for this fundamental reason that the land reform programme should be viewed as an economic empowerment asset more than reclaiming it from former colonisers merely for historical reasons. It is the basis upon which Zimbabwe has decided it is going to deal with its economic "backwardness". It is for the same reason that every Zimbabwean must play their part. Unfortunately, so far that has not been the case: there has been an element of "exclusion" from the economy.
Since Independence in 1980, 11 million hectares of land have been acquired by Government to resettle land hungry Zimbabweans. No doubt much of this land was acquired under the fast-track land reform programme launched from 2000. That happens to be the period when the people of Zimbabwe were most bitterly polarised, over methodology for land reform. It is telling that although the MDC was then a new party, it still went on to win 57 seats in 2000 for opposing land reform, thanks to the massive resources poured into its coffers by white commercial farmers who wanted to use the opposition to block efforts by Government to legalise taking of land without paying compensation. Zanu-PF won narrowly at 62.
That white largesse to the MDC meant millions of Zimbabweans found themselves in an ambivalent position because of party positions regarding land reform. One could not be for Zanu-PF and against land reform.
On the other hand, one could not be for land reform and remain MDC, which, to put it crudely, wanted land reform on the white man's terms.
It is for that reason that 17 years on we are constantly reminded of its "chaotic" execution. In other words Government should have stuck to the "legal" route of willing seller, willing buyer, even when it was evident that the terms and conditions being set by those holding title to land were meant to frustrate the most liberal tenets of equity.
That is why we opened this piece with the statement that Africa's economic backwardness cannot be resolved on the white man's terms. That is why much of Africa remains backward in terms of resource ownership and control, including neighbouring South Africa. Those who control the resources of Africa also want to determine and set terms for their own dispossession.
Many African nations have waited for that miracle to happen for more than half a century since Ghana's independence in 1957. Logic tells that this will never happen, because racism and capitalism don't operate on the basis of conscience or morality. They are guided by individualism, racial superiority, greed and utmost self-interest. Forget about democracy and human rights, otherwise there would have been no need for forcible take over of land with the advent of majority rule. But that's by the way.
At the heart of the Spectrum today is that the opposition has not resolved its dilemma over land reform because of the debt it owes white former commercial farmers for their support from the time of its formation in 1999 to date.
And instead of accepting blame for its ineptitude in the whole land reform process, it has sought to characterise the programme itself as deliberately partisan, as designed and initiated with the intention to exclude its supporters.
Yet the painful truth, as indicated earlier, lay in the dilemma the MDC created for itself and its supporters at the crucial moment: there were people in the MDC who wanted land, as they still do now, but who could not "invade white commercial farms" on an MDC ticket when their party was against it and the white commercial farmers were sponsoring the MDC to protect "their property rights".
It is a known fact that no one was allocated or given a farm at the inception of the fast-track land reform programme in 2000. People simply mobilised themselves and occupied the nearest commercial farm. Offer letters and permits followed after the act. It is therefore disingenuous for anyone to claim that Zanu-PF or the Government allocated land along party lines. But what the MDC's ambivalence and misinformation about the land reform programme have done is to create an embittered youth in its midst who feel they have been denied land for the sins of their "fathers". Their party will never tell them the truth, and it does look like for now, Zanu-PF is not telling such disillusioned youth that they are free to apply for land allocation like everybody else.
The Government has established a land commission whose terms of reference include audits of land ownership, accountability, fairness and transparency. There are also challenges of tenure and boundaries. What has also emerged is that there are people who have more land than they can utilise productively. It is for this reason that Government has directed that some farms be reduced in size.
That land can be accessed through individual applications. We are not aware that there are party strings attached because this is a Government programme.
Not much can be done to help those who resent the fact that the programme was initiated by Zanu-PF. That is what is called a national legacy.
The good rains this year and deliberate Government interventions in the form of Command Agriculture, the Presidential Inputs Scheme and provision of agricultural equipment under Brazil's More Food for Africa programme have demonstrated why, for now at least, land is the economy and the economy is land. In just one season of overabundant rainfall Zimbabwe has moved from a food deficit to excess.
During the ongoing Presidential Youth Interface rallies, Zanu-PF youths have made a point of reminding President Mugabe of shortcomings in accessing land. Most of them were perhaps too young in 2000. So much of the land is owned by elders. But they are staking their claims, asking for specific consideration as a demographic factor.
And we haven't seen the opposition taking an active interest in this national heritage. Instead, as it has miscalculated on the raft of other indigenisation programmes, it seems to promise engagement with the national agenda only should it come to power, hence its current obsession with fault-finding about the next elections, just to discredit them. It has no economic plan for the youth, who should be engaged in productive labour as part of a broader programme to end Africa's economic backwardness, Agenda 2063.
We believe it is in this light that Zanu-PF and Government should be accommodating in their appeal to young voters. The future belongs to them. We can't have them threatening another land reform against fellow Zimbabweans in future, a patently partisan one for that, to meet the needs of aggrieved MDC youths who were misled about the legalities or illegalities of the programme.
Going forward, the youth should in fact fight together in defence of their heritage from the liberation war. The opposition's dilemma over land has done more than enough damage to disinherit and disempower Zimbabwe's youth on empty promises of foreign investment.
Source - chronicle
All articles and letters published on Bulawayo24 have been independently written by members of Bulawayo24's community. The views of users published on Bulawayo24 are therefore their own and do not necessarily represent the views of Bulawayo24. Bulawayo24 editors also reserve the right to edit or delete any and all comments received.