Opinion / Columnist
Tony Elumelu empowering entrepreneurs in Africa
27 Oct 2017 at 10:46hrs |
Views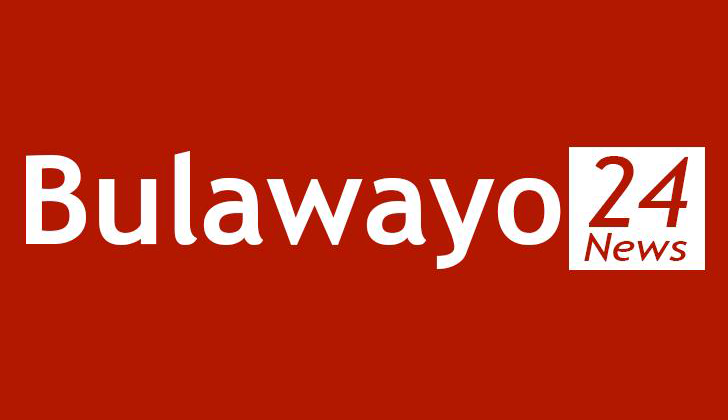 " As an entrepreneur myself, I understand what it feels like to yearn for a lifeline, to hope for a 'big break', to look forward to enjoying some luck.", vowed that Tony O. Elumelu. Tony O. Elumelu is a man championing empowering African entrepreneurs. He is passionate about the continent's development through entrepreneurship and competitiveness .
Entrepreneurs are like gamblers, and like any gambler, their chances of winning increase if they have the right cards.Entrepreneurs also need creativity. Think about Steve Jobs and Mark Zuckerberg; these two entrepreneurs brought innovative products to the market that changed the way we live. Successful entrepreneurs innovate in one of two ways. They can bring an entirely new product or service to the market, like the first cellular phone. On the other hand, they can radically improve upon something in a dramatic way, just like the iPhone changed the world of smart phones.
Initiative is also required. Entrepreneurs lead. If you are not willing to start without being pushed, your new business will never get off the ground. Independence is also a paramount attribute for entrepreneurs. Nobody holds an entrepreneur's hand, and they don't want any hand-holding. Successful entrepreneurs must be willing to go it alone and succeed or fail on their own effort without relying much on the other people.
The Tony Elumelu came up with an initiative to empower the entrepreneurs. The foundation (TEF) was founded in 2010 by Nigerian businessman Tony O. Elumelu, and positioned as a 21st century catalytic philanthropy. As a primary driver of Africapitalism, the Foundation is committed to the economic transformation of Africa by enhancing the competitiveness and growth of the African private sector, through a push for entrepreneurship.The Foundation aims to promote excellence in business leadership and entrepreneurship across Africa. One of its driving aspirations is the improvement of the competitiveness of African economies.The Tony Elumelu Entrepreneurship Programme (TEEP); A decade-long $100m initiative designed to give training, mentorship and seed capital to 10,000 entrepreneurs with start-up business ideas they want to execute in Africa.Many young people across Africa have benefited and still to benefit from the Tony Elumelu programme .Over 93,000 African Entrepreneurs applied from 55 African countries, more than doubling the number of applications received in 2017 and 1,000 made to Tony Elumelu entrepreneurs for 2017.
Testimonies are powerful ,they ignite the buried zeal and reignite dreams.Here are some testimonies of other Tony Elumelu Fellows.Vitumbiko Zgambo said , "Being a part of the TEF Entrepreneurship Programme has helped me become very bold and daring. The programme helped my networking skills and gave me the opportunity to think beyond my imagination. The funding helped me increase my business- I got more farming land and that's how I also opened the fresh mart. I moved from being a venture with one employee to about 20 employees". Simbarashe M from Zimbabwe vowed ,"The past 12 weeks of training have changed my thought process as an entrepreneur, I am now hard wired for success. The team at The Tony Elumelu Foundation are so helpful and very responsive to queries. I cant wait for the forum".
Tony Elumelu, his heart is on young African entrepreneurs. He believes in equipping with training and capital seeding for start ups.Lee Shau Kee once said , "Work hard and persevere. Clear enough", "save your first bucket of gold" – or small fortune - from work, but then use it for investments. Don't just park money in the bank. "For men, find a job that you will be happy with and work hard at. Women, in line with an old Chinese proverb, should marry the right man. Don't marry too early in life. It's better to work hard when young and establish a career first. For those already successful, money can become a controlling factor in life and make you a slave to it. One way to avoid that: Philanthropy. Giving away money to the right cause, with a leveraged effect and your own involvement in how it is spent, will give you peace of mind; try to maximize the number of people that can benefit from an individual contribution".
Enos Denhere is an Zimbabwean Entrepreneur and Country representative&ambassador Africa Trade & Investment Global summit (atigs) | conference&trade show june 2018 in washington usa.if you are corporate world,investors,government officials and individuals willing to attend contact me you can reach me on my email enosdenhere@gmail.com https://www.linkedin.com/in/enos-denhere-11293429/ http://www.enosden.wordpress.com like my Facebook page https://www.facebook.com/letstalkafricaforgood
Source - Enos Denhere
All articles and letters published on Bulawayo24 have been independently written by members of Bulawayo24's community. The views of users published on Bulawayo24 are therefore their own and do not necessarily represent the views of Bulawayo24. Bulawayo24 editors also reserve the right to edit or delete any and all comments received.