Opinion / Columnist
Once bitten, twice shy
30 Oct 2017 at 06:13hrs |
Views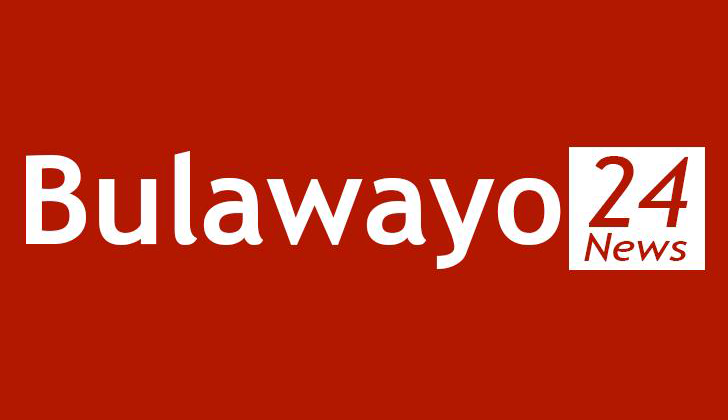 The message is so clear 'once bitten twice shy' but unfortunately the opposition parties in Zimbabwe continue repeating the same mistakes and expect miracles to happen. One wonders whether this is a deliberate strategy or simply ignorance on their part. For how long will we allow ZANU PF to cheat us using the same tricks and we continue to turn a blind eye. No wonder why the late V.P Muzenda said, 'Tichatonga kusvikira madhongi amera nyanga.' It is now making sense. Our more than 60 opposition parties are not serious but traitors. ZANU PF has been both a contestant and the referee in all elections since 1985 and the opposition continues to legitimise their unwanted stay in power.
In 2009 SADC crafted a number of electoral reforms which the GNU was supposed to implement in 18 months but, for the 5 years that the MDC was in the GNU, they failed to have even one reform implemented. Tendai Biti and Elton Mangoma were members of the MDC negotiating panel who had everything at their disposal to liberate the suffering people of Zimbabwe. They had the support of the international community, the African Union, SADC, and the people of Zimbabwe but for some reason best known to themselves, they chose not to.
We went into the 2013 elections with no reforms and the inevitable happened - ZANU PF 'Nikuved' its way past the winning post. We have continued to suffer under Mugabe's rule since then but now another opportunity for change is coming our way. Will it be different this time?
Biti and Mangoma are also back. Biti is under the umbrella of the MDC Alliance and Mangoma has strong-armed people like Simba Makoni of Mavambo, Marceline Chikasha of ADP, Barbara Nyagomo of PDZ and a seasoned player Dumiso Dabengwa of ZAPU to select him as their candidate for President. What a pity! They sold out in the GNU and can we expect anything new from them?
SADC warned against participating in the 2013 general election with no electoral reforms but our representatives Morgan Tsvangirai, Biti and Mangoma failed to understand the importance of reforms and, within a month, they changed SADC stance and we took part in an election where opposition members were not allowed to register. Teams assigned to register people were unevenly distributed with Chitungwiza and Epworth getting only 4 teams whilst Mashonaland Central got 40 teams. The opposition had no access to the voter's roll. Opposition parties were not allowed to campaign freely. Diasporans were not allowed to vote, and the armed forces pledged their support for the ruling party.
Those same conditions still stand save for the newly introduced BVR and polling station-based voting system whose only purpose is to eliminate multiple voting.
It was after MDC's fourth by-election defeat that we thought the big guy has seen it all. NERA (National Electoral Reform Agenda) was formed with the sole mandate to push for the implementation of electoral reforms but, alas, come 2018, all signatories to NERA will participate in the general election with or without reforms except only one party. It is also reported that little known Farai Mbira, who was booted out by his own ZUNDE party members and took refuge in NERA and CODE, hurriedly locked NERA offices when he heard of the transformation of NERA to ZINERA without consulting other members.
The playing field is still not level. The opposition is not being given room to campaign freely. People are being victimised for supporting the opposition. Clear examples are in Chitungwiza, Kuwadzana and Mbare. The compromised Rita Makarau and her ZANU PF-aligned staff are still in charge at ZEC. Diasporans are still not allowed to vote, and there are many unanswered questions surrounding the procurement of BVR kits and servers. All the indications clearly point to another rigged election.
Some learned people keep on pinning their hopes on the 2008 scenario but forgetting that we were robbed at the eleventh hour of a clear victory, "kubvutirwa bhonzo pamuromo."
Some argue that small or ZANU PF created parties who will participate in the election will legalise Mugabe's stay in power by splitting the opposition vote. But participating in an obviously rigged election is just as much assisting in legalising his unwanted stay. We will spend thousands of dollars, people will be beaten, raped or killed, and properties will be destroyed only to ensure that we will have assisted Mugabe to remain at the helm by unscrupulous means.
We need electoral reforms first before a free, fair and credible election can take place in Zimbabwe. Only then will we be able to deal with our political, economic and social challenges.
Life is just like a mathematical problem where BODMAS is required no matter how intelligent you are. If you do not follow the correct steps, you will obviously get the wrong result.
Chikuni Gaba is a man in the street with a keen interest in building a better Zimbabwe. You can contact him at vamutu@outlook.com.
Source - Chikuni Gaba
All articles and letters published on Bulawayo24 have been independently written by members of Bulawayo24's community. The views of users published on Bulawayo24 are therefore their own and do not necessarily represent the views of Bulawayo24. Bulawayo24 editors also reserve the right to edit or delete any and all comments received.