Opinion / Columnist
MDC supporters in urgent need of a Bartimaeus moment!
10 Dec 2017 at 05:30hrs |
Views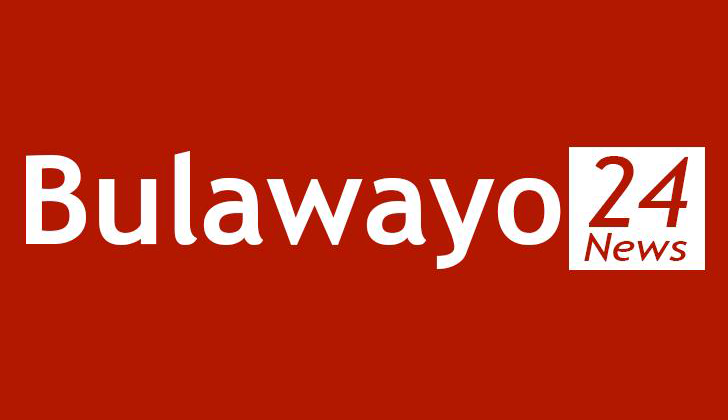 ABANDONED by his kith and kin, the Bible says a blind beggar called Bartimaeus sat by the roadside with his hand out, begging. When he heard that Jesus of Nazareth was passing by, he shouted loudly, "Jesus, Son of David, have mercy on me!"
Many rebuked him and told him to be quiet, but he shouted all the more: "Son of David, have mercy on me!" Filled with compassion, Jesus asked what he could do for him, and the blind beggar begged, "Rabbi please, let me recover my sight!"
Apparently finding joy in living in political darkness and not minding the dizziness emanating from political pendulum, begging for deliverance from darkness, the MDC supporters have for the past 17 years, received and seen nothing more than shadows.
In all frankness, they need nothing short of a restoration of political sightedness. In political oblivion, they have for years, exerted all effort, casting hopes on a clueless and ideologically starved institution headed by opportunistic principals. Consequently, they have endured the tragedy of being dumped amid having to perpetually shift allegiance under clumsy, discouraging and very unexciting circumstances.
If there are stones in sight, don't hesitate to cast the first one. If offended and with bullets, go ahead, pump them onto my body! However, before you substitute your faculties with tempers and stomachs as my good friend Michael Mhlanga would put it, shamelessly opting to prematurely and unfairly usher me to my maker, allow me to usher you to the scriptures in Galatians 4: 16.
Added to offering free lectures on how not to be leaders, the MDC principals, including the fly-by-nights, in their totality, have never disappointed in laying bare the lamentable consequences of premature political ejaculation, notorious for counting "their" chicks before they have been hatched, ugly egotist contests coupled with lack of strategy and failure to speak with one voice.
Their egotist and opportunist tendencies manifested during the GNU era when, blinded by euphoria, they forgot their position and background in the political arena and learnt nothing from history. They thought they had found permanent political residence. Haunted by a splitting DNA, the self egos amplified splits have seen the once powerful opposition movement mothering numerous political babies with many known for crying, and from the look of things, the once active movement has reached political menopause.
Sadly, a handful of politically blind supporters are still cheering on. With all due respect, I find it laughable that some sects within a nation with such levels of literacy, could look up to a politically frail Morgan Tsvangirai.
Recently when the ruling Zanu-PF party was ironing out its factional differences in a mammoth exercise which even drew the attention of the Defence Forces, people of little research were surprised when the opportunistic Tsvangirai jumped off the bed in a South African health facility when he probably eavesdropped on nurses whispering about former President Mugabe's resignation.
The health workers in that country probably had a torrid time trying to calm him down and telling him to take it easy, as he hurriedly set out to come and "address the nation". Regrettably, the Bartimaeus supporters still cheered on!
Founded in the backdrop of the "Mugabe Must Go" mantra, the history of the MDC is replete and littered with damaging splits since 2005. The 2014 historic split for instance, will forever haunt the beleaguered movement as it led to the expulsion of over 20 Parliamentarians in 2015, triggering by-elections and owing to egocentric traits, the MDC boycotted the polls.
The development saw Zanu-PF emerging stronger, grabbing all but one seat. Bleeding from the 2013 election bruises, it was back to the shallow drawing board. They reverted to their anthem sung in discord since the turn of the new millennium. "Mugabe must go, Mugabe must go, and Mugabe must go now!"
With Mugabe finally gone, wither the MDC?
It's however, mind boggling and lamentable that the MDC faithfuls are still enduring a Legion torment even with Mugabe gone. To add salt to their bleeding bruises, Mugabe (May the icon have a good rest) has been succeeded by a younger, versatile and energetic leader in the person of His Excellency Emmerson Dambudzo Mnangagwa.
Several academic minds reckon President Mnangagwa has just hit the ground running, charming not only the nation but the world at large. On yet another sad note for the MDC, its erstwhile sympathisers Britain and her allies have seen the light and have pledged to work closely with the new Government in a move some analysts have envisaged could see a total removal of economic sanctions imposed on Zimbabwe.
The MDC has for years, used the economic embargo as a launch pad and springboard in its desperate search for political relevance. In an apparent break with the past, the new Head of State and Government has pledged co-operation and restoration, a development likely to see former commercial white farmers being compensated in a carefully implemented exercise devoid of connotations likely to temper with the gains of the liberation struggle.
Glowing with impression and optimism regarding President Mnangagwa's vision, Britain's Africa Minister Rory Stewart failed to hide his admiration:
"We will be working closely with the (new) Government to understand their needs and what sort of support they require. We will be looking at what Government is doing on corruption, elections and other things. On sanctions, I have to be clear, there are now very few sanctions on Zimbabwe. The only outstanding question here is of international financial assistance from organisations like International Monetary Fund and the World Bank, but we have already begun discussions to have the embargo lifted."
Mr Stewart went on to say that Britain was impressed by President Mnangagwa's maiden speech, which emphasised on free and fair elections, fight against corruption, among other programmes of action.
"We came to congratulate the President on his inauguration speech. We are very encouraged to hear the President talking about free and fair elections, importance of the economic reform, stamping out corruption. We look forward to more engagement and learning more", he emphasised.
Sadly, from the look of things, its back to appalling ways for the MDC, a movement traditionally possessed with demons of scattering.
melumoyo86@gmail.com. @melumoyo86
Source - sundaynews
All articles and letters published on Bulawayo24 have been independently written by members of Bulawayo24's community. The views of users published on Bulawayo24 are therefore their own and do not necessarily represent the views of Bulawayo24. Bulawayo24 editors also reserve the right to edit or delete any and all comments received.