Opinion / Columnist
Response to 2018; Let's not be misled by armchair radicals
09 Jan 2018 at 10:04hrs |
Views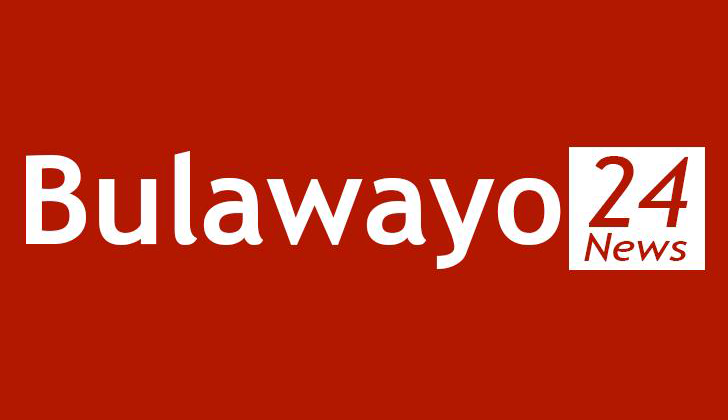 Response to 2018; Let's not be misled by armchair radicals, Newsday Jan 4
I am surprised with how the author of the above article and some others seem to blindly support the new government. I have been following your articles and you portrayed a level-headed front, chastising the Zanu-PF govt and its corrupt system, until of course when ED Munangagwa mercilessly wrestled power from the aged tyrant. Then you began suggesting it wasn't a coup, only because it was a tyrant who has been forced out. it is plain to the seers that ED Mnangagwa masterminded the coup. Had he facilitated the removal of RG Mugabe and let the due democratic process take place, then he would have been a hero like the state media want us to believe, but that he quickly enthroned himself makes him one dirty villain that makes some of us sick. That he forced another villain out does not make him any clean.
You also paid no attention nor rebuked how ED Munangagwa was elected or merely endorsed by a central Zanu pf committee to take over from Mugabe. The process was abrupt and raw, not clear and half cooked. I was expecting you to write against the imposition and incorporation of the army into the gvt, the same army that was Mugabe's tool and willing accomplice in Mugabe's human rights abuse and mainstay to power. Well, this you ignored, and I think you did it deliberately. ED has now rewarded the coup handlers by giving top posts in govt. Mr Writer don't forget that the military, that is supposed to be constitutionally apolitical, intervened in ruling party succession politics, and we have ended up with military leadership in govt. Should we expect the same establishment that belittled the constitution to then rule with respect and within the confines of the law. Let's talk about how, through the coup, they downtrodden the constitution more than we talk about how they can resuscitate the economy.
Then you start fuming at the opposition for not doing enough but again did not mention how it's being systematically marginalized and demonized. We expected a change at how the state media reports about the opposition, we expected unbiased reporting from this state institution. Still, the opposition cant freely campaign in state media.
Noticing no changes, why do we have to wait patiently wait for 100 days when the same recipe for past failure remains in use. Vestiges of tyranny have not gone away. The Fight against Corruption still remains only a talk. Nothing on the ground. ED Mnangagwa still identifies and knows who the corrupt guys are in Zanu pf, but is still unwilling to fire or prosecute them because he still enjoys their support and bootlick. His boots are being licked until squeaky clean... Before the economy shows any signs of slowing stagflation, bootlickers are already disproportionally praising ED to the heavens. They should give ED a chance to fail.
We cant remove one component of a complex corrupt system and expect the system to become squeaky clean. We cant expect the system to suddenly behave normally. We can't wait even for a second expecting such 'new' system to produce positive results. We cant be and are not that foolish. Zimbabweans have been urged to be resilient for decades, and now they are being told to be patient for some 100 more days. We still cant go into the streets and peacefully protest unless the army tells us too. We still haven't got that freedom. An imposed president still rules over Zimbabweans, nothing has changed.
It's not the Zimbabweans who should give ED Munangagwa chance to prove his governing acumen ship, but it is ED Mnangagwa's govt that should give Zimbabweans a chance to freely select their next desired leader, from a variety of candidates. That is the highest form of patriotism we can expect from him. We also note with dismay at how ED Mnangwagwa is being boot licked by all state-controlled media, just the same Mugabe was being boot licked. No criticism whatsoever, this is not healthy for a leader who has not done anything so far.This boot licking brews fuels pride in dictators. ED Munangagwa is a dictator covertly. He can't fool some of us.
If the new govt cannot allow for a free and fair election, then it will still fail, there is not two ways. Even if we give them 1000 years. Let's judge the new govt based on that. Based on our how much freedom it affords us.
For the opposition's perspective, nothing has changed, Mugabe and Mnangagwa are just two sides of the same coin. The same way provinces were being coerced to endorse Mugabe, now they are being forced to merely endorse Mnangagwa as Zanu pf presidential candidate for 2018. Nothing has changed. We are even worse than before.
As for your sentiments concerning social media, for now, the only way to freely spread uncensored political information in Zimbabwe is through social media. Social media is not controlled or regulated so we expect both authentic and unauthentic info. The state media is only there to portray a false good image of Zanu pf, ED and the new govt, just like it was doing during the days of Mugabe. Nothing has changed. So don't berate social media because for now, it is the only avenue to freely pass political information. People are desperate to pass information, whereas the state-controlled media throttles and sensors stuff as to please the new govt and the new president. Zimbabweans political freedom as regards the spread of sensitive information now exists only on social media. Only bootlickers like Bishop Lazarus can freely use the state media. Bootlicking gives our leaders some ecstasy.
We continue to demand that the state media be free for all. If state media is reserved exclusively for the new president and Zanu pf, sidelining the opposition, then we should all acknowledge that the current president is also a dictator who feigns otherwise.
Again Mind you Mr Writer, the opposition and probably many Zimbabweans did not wish for Mugabe to stay like you misconstrued, they just don't like the idea of removing one tyrant only to replace him with a more cunning one.
Zimbabweans cant wait forever for their freedom, the past 37 years has been more than they can endure.The same cruel crooks keep asking for more time to prove themselves, Zimbabweans cannot wait for freedom forever. ED Mnangagwa and his team are still the same old Zanu Pf guard, they will not accomplish anything positive, but only wasting Zimbabwean people's time and will continue with the pillaging of the country's resources. Unless if only they embrace democracy and freedom, but they are too scared of democracy.
Pardon me if I sound radical, it is the truth itself that is radical.
Zanda Shumba
Nyazura. 776630178
Source - Zanda Shumba
All articles and letters published on Bulawayo24 have been independently written by members of Bulawayo24's community. The views of users published on Bulawayo24 are therefore their own and do not necessarily represent the views of Bulawayo24. Bulawayo24 editors also reserve the right to edit or delete any and all comments received.