Opinion / Columnist
Is 7c per litre fuel cut a bribe as trucks for Chiefs - absolutely not, they are a world apart
23 Jan 2018 at 07:11hrs |
Views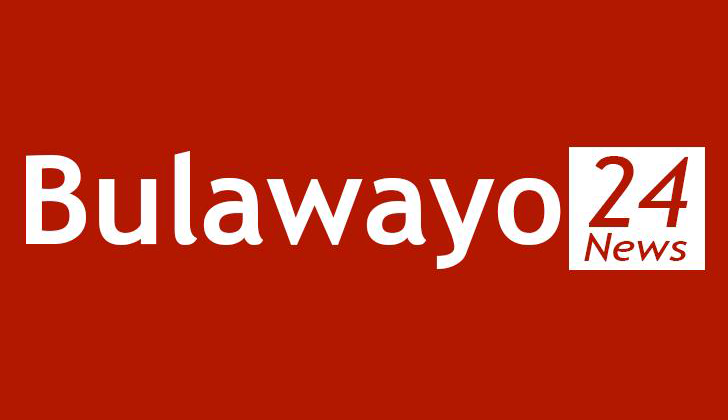 No government on earth would increase the price of goods or services just before elections, that is a universally accepted rule of thumb. The Zimbabwe government is no exception. "The Ministry of Finance and Economic Development has announced a cut in the excise duty on fuel," reported Zimeye. "The average reduction of 7c per litre would be applicable on petrol, diesel and paraffin." This announcement is coming hot on the tracks of other election motivated generosity acts of generosity, or be it with very clear cut sinister motives, by the Zanu PF government.
Last weekend President Mnangagwa dished out the first of the 52 out of the 282 new Isuzu twin cab trucks to the Chiefs. This was followed with the announcement in parliament that government was giving Morgan Tsvangirai ownership of the $4 million Highlands mansion he was allocated during the GNU plus a retirement package. These are sinister and therefore unacceptable acts that the nation must condemn in no uncertain terms.
The Isuzu trucks the regime is giving the Chiefs is unacceptable for two reasons:
1) How can we justify spending $6 million (some people are say $12 million) on buying new trucks for Chiefs at a time the nation is failing to buy even something as simple as incubators for new born babies?
2) The trucks are a bribe to the Chiefs to encourage them to not just campaign for Zanu PF but use their position to harass and threaten those who dare to support the opposition. Zanu PF has always used the traditional leaders as it proxy party thugs to intimidate rural people and return its political dominance. Traditional leaders are supposed to be apolitical and this is not doing anything to end the country's culture of political violence.
Giving Morgan Tsvangirai the mansion and package is equally unacceptable similar reasons:
a) This business of paying politicians generous salaries, giving them limos, buying them mansions, etc. has pervaded the Platonic ethos of "holding public office to serve the commonwealth and avoid the curse of bad governance." It is not surprising that our politicians now view holding public office as an opportunity to line one's pockets and nest at public expense. It is little wonder that corruption in public office had become the norm and worse still when looted resource are now being used to bankroll vote rigging schemes as Zanu PF is now doing.
b) The practice of rewarding politicians with expensive cars, houses, etc. is economically unsustainable. Can Zimbabwe afford a Blue Roof type mansion for every president? The foolish practice must not only stop forthwith but better still all mansions by public officials must be recovered and from hence forth issued to office bearers who must vacate them at the end of their term in office.
c) Zimbabwe is facing some truly challenging economic times. It is an outrage that people like Tsvangirai and Mugabe should be getting an exit package that include expenses for travelling outside the country for their health needs because the country's health services has all but collapse when it was their greed and incompetence that caused the collapse. If Mugabe had allocated the $3 million per trip he used on his Singapore sojourns, sometimes as often as 8 times a year, to our health services the health benefit to the whole nation would have been enormous. It is totally unacceptable that the nation should continue to reward politicians for their bad and even selfish decisions.
d) It is a matter of historic record that Morgan Tsvangirai and his MDC friends failed to implement even one democratic reform during the GNU because then President Mugabe bribed them with the trappings of high office including the $4 million Highlands mansion for Tsvangirai. There is no doubt President Mnangagwa is bribing Tsvangirai with this generous offer to let him keep the mansion in return for MDC selling-out once again by participating in this year's elections in disregard of the SADC leaders' more rational position not to do so until democratic reforms are implemented.
In a healthy and functional democracy, the electorate have learned to distinguish an election give away from sugar coated poison pill. Zimbabwe is not a democracy but a de facto one-party dictatorship where debate is stifled and information is filtered and distorted, the voters do not know left from right. To therefore add the complexities of blatant vote rigging and bribery is totally unacceptable. Zimbabwe is in this economic and political hell hole because our political system is corrupt to the core and to get out we must end all these corrupting influences!
It is not enough for President Mnangagwa to talk of holding free, fair and credible elections and yet still allow the blatant and corrupting practices of bribery, vote rigging and other treasonous political malpractices to continue!
All articles and letters published on Bulawayo24 have been independently written by members of Bulawayo24's community. The views of users published on Bulawayo24 are therefore their own and do not necessarily represent the views of Bulawayo24. Bulawayo24 editors also reserve the right to edit or delete any and all comments received.