Opinion / Columnist
Mugabe is right, Mnangagwa must go
27 Feb 2018 at 15:08hrs |
Views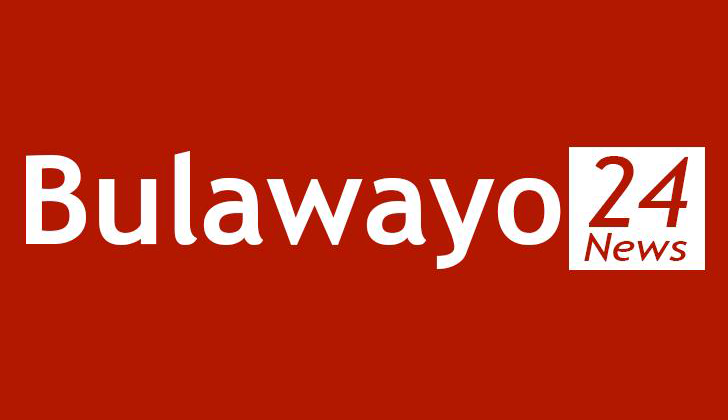 I believe in democracy, fairness and justice. So media reports on army tanks moving into Harare last November crushed my hopes and dreams for Zimbabwe. I was mad. I was Mad at Gushungo and Grace Mugabe; mad at the ZDF for unleashing tanks on our constitutional democracy; mad at SADC and African Union heads for ostensibly supporting a coup; and mad at everyone for fawning over General Constantino Chiwenga.
Despite the undeniable and substantial reality of lawful and unlawful challenges, ruling party thuggery, endless electoral shenanigans and utter abuse of incumbency witnessed over roughly 37 years, I believed an MDC Alliance would actually defeat Gushungo (and his reportedly delusional better half) come 2018.
So, when wild celebrations and extensive inaction welcomed the coup, my world fell apart - and I dwelled on our collective ethos and objectives - and truly wondered whether I had accumulated absurd and invalid faith in democracy.
But I wanted Gushungo gone, too.
I had supported Edgar Tekere and wanted Gushungo gone way back in 1990. I had wanted him to lose the 2002 Presidential elections and explain the Gukurahundi massacres. I had wanted Gushungo tried for the Gukurahundi massacres.
Looking at him dressed in finely tailored suits on every occasion - along with his happy family and relatives and coachloads of wealthy associates - I also wondered how such an articulate, erudite and esteemed African representative could unleash diseased violence on defenceless communities and remain God-fearing and Roman Catholic.
(How does redemption work in the Roman Catholic Church when Gushungo instilled the fear of the devil in us?)
I feared the menacing stories of strange abductions, harsh beatings, puzzling disappearances and unsolved deaths that characterised life under Gushungo. I remember following the disappearances of Rashiwe Guzha and Captain Edwin Bhundani Nleya and mourning these petrifying and dehumanising ends to young lives.
I couldn't reconcile how such widespread viciousness and state-sanctioned senselessness furthered democracy and liberal humanity within Zimbabwe.
Yet, I hated the coup and abhorred the questionable elevation of President Emmerson Mnangagwa - the dishonourable 1980s security minister, the tribal strongman and Machiavellian soul behind an extended sequence of dreadful abuses.
But now, an apparently devout Mnangagwa has a strong ally, who is campaigning for him - Chiwenga: the concocted hero of the "November 15 revolution".
Chiwenga has been in campaign mode since he shoved a fiercely reluctant Gushungo into unexpected retirement and straightaway claimed the Vice-Presidency of government and the ruling party. However, this "heroic" action, which sparked wild celebrations among millions of people who had suffered to no end under Gushungo, has obfuscated the message behind the MDC Alliance electoral agenda.
We missed the big picture behind the facade Gushungo led: he was just a clever figurehead, a willing and powerful pawn in the game of thrones, a decorated co-conspirator in the terrifying plot to kill democracy, and an aggressive, clownish, tribal warlord, who received excessive and undeserved acclaim for his tragic and comical rule.
Like Hosni Mubarak did in 2011, Gushungo resigned under the cloud of an imaginary revolution organised by shadowy military forces, which have General Abdel Fattah el-Sisi-esque aspirations for Zimbabwe.
Now, our democracy is beholden to the army. But will the ZDF accept a Zanu-PF loss in the harmonised elections scheduled for this year?
I doubt so.
Will the ZDF accept an electoral defeat for Zanu-PF in 2023?
I doubt it.
That is the agonising sacrifice you and I might endure for accepting the November coup. And if Nelson Chamisa wins the presidential election this year, will the ZDF, a force unendingly entwined with Zanu-PF, accept the Kuwadzana legislator as the elected commander-in-chief of the armed forces?
I doubt it.
And will the ruling party that killed hundreds of opposition supporters in 2008 and solved an internal succession race using state machinery, the unscrupulous association that characteristically eschews democratic responsibilities in challenging situations, the one prowling under the scrawny veneer of rehabilitated faith in constitutionalism, resurface when the going gets tough?
Yes.
Like a 14-feet long crocodile waiting for unsuspecting prey on the southern shores of Lake Kariba: the real Zanu-PF will return when the MDC Alliance wins the presidency.
Source - nehanda
All articles and letters published on Bulawayo24 have been independently written by members of Bulawayo24's community. The views of users published on Bulawayo24 are therefore their own and do not necessarily represent the views of Bulawayo24. Bulawayo24 editors also reserve the right to edit or delete any and all comments received.