Opinion / Columnist
It will be yet another 'school boy error' to let Zanu PF get away with failing to implement reforms
06 Mar 2018 at 19:47hrs |
Views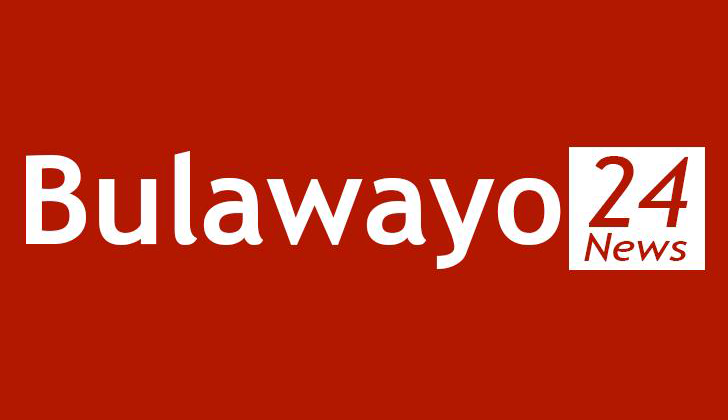 As a nation, we never seem to learn from the past and hence have often found ourselves making the same mistake over and over again. By arguing the nation to accept the coming elections as valid even when Zanu PF has failed to implement the democratic reforms (see Spotlight Zimbabwe), everyone agreed in 2008 were necessary for free, fair and credible elections; Pastor Evan Mawarire is making the same mistake Morgan Tsvangirai and his MDC friends made in 2008.
Three days after the voting day in March 2008 elections and still the world waited to hear the result; it was clear something fishy was afoot. It was none other than SA Archbishop Desmond Tutu, amongst many others, who stuck up his head above the parapet to demand that Zanu PF must declare the results without further ado. Tsvangirai, in his infantile wisdom, shot the Archbishop down!
"Zimbabweans have waited for decades for free, fair and credible elections. We can afford to be patient and await ZEC to announce the results," Tsvangirai argued.
The regime was delaying announcing the results to cooking up the figures but also to gauge what the MDC would do presented with the blatant vote cheating taking place under their noses! Tsvangirai's respond was clear as a bell - MDC will do nothing!
After a week with no end in sight of the results being declared, Tsvangirai tried to mobilise the people to stage street protests. No one responded. Timing is everything, he had called off the street protests when everyone else was calling for them and lost the initiative.
During the GNU Tsvangirai and company had the golden opportunity to make up for their March 2008 election result blunder but, alas, they blundered yet again. MDC leaders were tasked to implement the democratic reforms designed to strip away Zanu PF's carte blanche powers to rig elections. They failed to get even one reform implemented in five years. Not one!
MDC leaders failed to get even one reform implemented because they are corrupt; it is no secret that Mugabe bribed they with the trappings of high office and they, in return, forgot about the reforms. The other reason is that they are incompetent; they believed that MDC would still win the elections even without any reforms in place. "A school boy error", as Hopewell Chinono called it in his article.
"The MDC-T made many school boy errors whilst in the unity government, errors which were frustrating the western diplomats particularly the British and the Americans," wrote Chinono.

"The South Africans were equally frustrated especially with Morgan Tsvangirai's decision to take part in the 2013 elections, without the agreed GNU reforms being implemented.

"They found this astounding because the GNU was primarily set up to reform the political architecture in order to allow free and fair elections.

"The MDC-T arrogantly ignored SADC and South Africa's advice to not participate in the 2013 elections until these reforms were done, they referenced anyone who questioned their logic, to the huge MDC-T rallies."
If the people of Zimbabwe would be making yet another school boy mistake if they heeded the call of people like Pastor Mawarire to accept the next elections can be valid even though Zanu PF has failed to implement the reforms.
There is absolutely no excuse why Zanu PF cannot implement the democratic reforms before holding elections.
President Mnangagwa and his Zanu PF Junta may be at sixes and sevens on their economic policies; no one seems to know what the real objectives command agriculture are, the clarion call "Zimbabwe is open for business" was clearly premature as the regime is clearly not going to deliver on free election, etc. However, the same cannot be said about their political direction!
"Zanu PF ichatonga! Igotonga! Imi muchingo hukura! Nokuhukura!" (Zanu PF will rule! And rule! Whilst you (calling for free election) bark! And bark!) President Mnangagwa has said, publicly on at least two different occasions since the November coup. No doubt when he is among his Zanu PF friends, that is all they talk about.
When Mnangagwa and his Junta friends realised that Mugabe was hell-bend on booting them all out of power; they acted swiftly and decisively in staging the November coup, dubbed operation restore (Junta's) legacy. That was no talk of "a process" then, this was an event started on 14 November 2017 and wrapped up within days!
Why should operation restore the people's legacy - implementing the democratic reforms the nation has been talking about for decades and should have been implemented during the GNU - be a "process", according to Mawarire, that has taken 38 years already! It is four months since President Mnangagwa and his Junta assumed power and still they have yet to implement even one token reform. Worse still, there evidence the regime is going ahead with its usual vote rigging schemes such as bribing the Chiefs and deploying party thugs to start the intimidation and harassment of the voters.
Meanwhile, the regime has kept up the rhetoric that the elections will be free, fair and credible elections and carefully monitoring what the nation's reactions would be if the regime maintains it position and stubbornly refuse to implement the reforms. Pastor Mawarire's interview with France24 arguing Zimbabweans to accept elections with no reforms must have been great news for Zanu PF leaders - that is exactly what the regime wants to hear.
Pastor Mawarire has his heart in the right place and he cares passionately about the suffering masses in Zimbabwe; no one will ever doubt or question his intention. What is clear here is that he does not have the intellect to march his big heart because allowing Zanu PF to get away with holding elections with no reforms to end the regime's carte blanche powers to rig elections will be yet another school boy error not just for this year's elections but for future elections with disastrous political and economic consequences!
Zimbabwe is stuck, for 38 years and counting, in this political and economic hell-on-earth because the nation has failed to hold free, fair and credible elections. Our ticket out of this hell - implement the democratic reforms and take away Zanu PF's carte blanche power to rig the elections. For Pete's sake, let us get on with it and finally implement the reforms.
If President Mnangagwa and his regime fail to implement the reforms, they know there is no way the elections can ever be judge free, fair and credible. We, the people, should not be making the school boy mistake of letting the regime off the hook again as Tsvangirai has done by pretending anything of any substance can ever be accomplished without implementing the reforms!
All articles and letters published on Bulawayo24 have been independently written by members of Bulawayo24's community. The views of users published on Bulawayo24 are therefore their own and do not necessarily represent the views of Bulawayo24. Bulawayo24 editors also reserve the right to edit or delete any and all comments received.