Opinion / Columnist
MDC-T: A tradition of political violence
15 Mar 2018 at 16:20hrs |
Views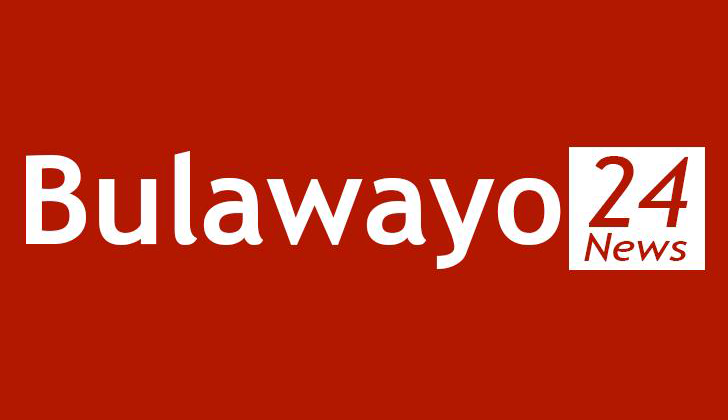 As the pre-election season rolls on, the MDC-T leader, Nelson Chamisa continues to address people as both that party's leader and the MDC Alliance presidential elections candidate. He has so far held about seven rallies in some provinces of the country and with each meeting, one would expect that his party's message would be clearer but this has not been the case. It has turned out that each time he opens his mouth; he leaves people more confused about whether or not the party or alliance has any policies, programmes and projects to improve people's livelihoods.
Only this week while addressing his party's aspiring election candidates, he shamelessly claimed that his party was peaceful. Peaceful? The MDC-T? My foot! Chamisa had the temerity to claim that, "it (political violence) is not our culture. MDC-T is populated by democrats, doves and peace ambassadors" Initially one is tempted to disagree with him but after analysing the history of the party, one does not just agree that violence is not part of MDC-T's culture but that violence makes up the very essence of its DNA.
Those who were around in January 1998 will vividly remember the food riots which were sparked by bread price increase and started in Harare's Mabvuku high density suburb. The event was hijacked by the Zimbabwe Congress of Trade Unions (ZCTU) which was then led by the late Morgan Tsvangirai. Many will remember the extensive damage to shops and other infrastructure as well as financial losses occasioned by the looting by the marauding demonstrators. As a brainchild of the ZCTU, the violence chromosomes were carried to the MDC-T which was formed in September the following year.
Who will forget the terror caused by the MDC-T's terrorist group, the Democratic Resistance Committees (DRCs) whose elements petrol-bombed several police stations in Harare which included the Harare Central Police and Marimba in March 2007? At the Marimba police station, two police constables, who included Sergeant Pretty Rushwaya sustained serious burns. In Mutare, the group also bombed the Sakubva police station during the same month damaging property and dockets in the process. In April of the same year, businessman and ZANU PF Chitungwiza South legislator, Christopher Chigumba was targeted for exercising his constitutional right to association through joining the Party when his Gumbas Wholesalers in downtown Harare was also petrol bombed. This was the tenth petrol-bombing incident in the country in two months.
In August 2016 during demonstrations staged by members of the MDC-T youth assembly and the National Election Reforms Agenda (NERA) in Harare, who were demanding electoral reforms, many business premises were vandalised and stocks were looted. The Zimbabwe Republic Police (ZRP) and the Zimbabwe Broadcasting Corporation (ZBC) were also targeted as both lost pickup trucks which were burnt by the demonstrators.
Apart from targeting Government institutions and known ZANU PF members, some members of the MDC-T national leadership also uses violence to punish members who hold dissenting views and entrench their power within the party. It was a public secret that anyone who disagreed with Tsvangirai suffered violence at the hands of the party's youth and security department. For demanding leadership renewal in the party following its emphatic defeat by ZANU PF during the 2013 elections, former MDC-T deputy treasurer general, Elton Mangoma was assaulted in front of the party's Harvest House headquarters before Tsvangirai's eyes in February 2014, while former secretary general, Tendai Biti escaped. An attempt at petrol-bombing the latter's Umwinsidale house was made by the same elements. His rural homestead in Murehwa was also torched during the same time.
When the MDC-T split over participation in 2005 senatorial election, some people who disagreed with Tsvangirai had the violence machinery unleashed upon them. Zimbabwe's Ambassador to Senegal and the Gambia, Lottie Gertrude "Trudy" Stevenson to this day carries scars of such assaults. What can one say of the violence which MDC-T vice president, Thokozani Khupe has suffered at the hands of MDC-T youths since August last year for daring to disagree with Tsvangirai over the party's participation in the alliance and being a threat to Chamisa's ascendance to the MDC-T leadership? Even at Tsvangirai's burial last month, she was subjected to threats and labelled a dissident. So much for a party of "excellence" and peace ambassadors.
Despite this catalogue of horror, Chamisa sought to lamely blame ZANU PF for his party's own violent culture. He accused ZANU PF of "planting their people, some come wearing MDC-T T-shirts, while others try to influence our members to engage in violence."
The MDC-T leader even claimed that "we are different from ZANU PF, which persecutes young people, but in MDC-T we elevate young people." For this once Chamisa was honest. This is because indeed the MDC-T elevates young people to the "prestigious" Vanguard "brigade" which is very key to keeping his opponents within the party under check with threats of physical harm.
It is evident that Chamisa is fully aware that President Emmerson Mnangagwa has called for credible, free and fair elections, a message which ZANU PF members have heeded and continue to maintain. Chamisa and his party are therefore merely trying to besmirch ZANU PF ahead of the elections in the desperate and vain hope of influencing a negative view of the Party. He is trying to look for a scapegoat to explain away his party and alliance's predictable poor electoral showing later this year. The electorate, however, knows that elections are won on the basis of solid policies and not stratospheric promises which do not resonate with the grassroots people's concerns and anxieties.
Source - Nobleman Runyanga
All articles and letters published on Bulawayo24 have been independently written by members of Bulawayo24's community. The views of users published on Bulawayo24 are therefore their own and do not necessarily represent the views of Bulawayo24. Bulawayo24 editors also reserve the right to edit or delete any and all comments received.