Opinion / Columnist
Zimbabwe cash crisis that won't go away
03 Apr 2018 at 05:55hrs |
Views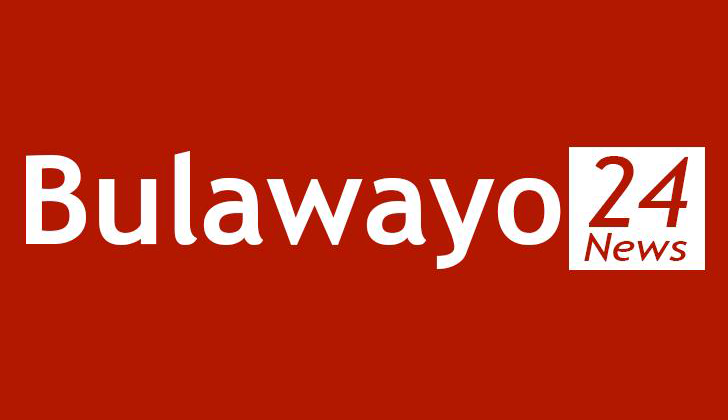 If there is one common theme that ran throughout Zanu PF's election strategy under former President Robert Mugabe is that it had a litany of high sounding and astounding promises that never got fulfilled.
This strategy could be Zanu PF's bane.
Mugabe was a grandmaster of this strategy of coming up with remarkably gripping promises that had the gullible electorate really thinking that sustainable change was on its way.
This is the herculean task that confronts his successor, President Emmerson Mnangagwa; to have the masses believe yet again that something positive can come out of Zanu PF.
Mnangagwa has the unenviable task of making the electorate believe that Zanu PF can make a promise and fulfil it.
However, going by the continuing unresolved cash crisis even after Mnangagwa assumed power, Zimbabweans have their confidence sapped.
Zimbabweans have been branded a docile lot for enduring Mugabe and his wife Grace's absurdities, but they are not a forgetful people.
Zimbabweans do not have a short memory.
They have memories of how Mugabe took them for granted by making ridiculous promises like the promise of 2,2 million jobs, which was, to the trained eye, an outright lie.
Strangely, there were many among the masses who believed this and it became the theme for Zanu PF's campaign.
Needless to say, not even a thousand jobs were created.
In fact, thousands lost their jobs following the Supreme Court ruling that led to a massive jobs carnage.
The natural question even under a Mnangagwa government is: Can this same creature called Zanu PF be trusted with the people's vote again?
What reason exists to make the electorate believe Zanu PF can, for instance, promise an improved health delivery system and deliver on it.
Mnangagwa must understand that Zimbabweans, and I mean the majority of them, still suffer serious post-election traumatic disorder, where they have been taken for granted and abused by politicians.
The last time that Zimbabweans heard of the 2,2 million jobs was when elections beckoned.
Mugabe was never one to bother with fulfilling electoral promises once thrust into power.
He would expend resources on campaigning and once in power, he scorned the electorate, even destroying houses given to them.
This might prove to be Mnangagwa's undoing.
A lot was expected from him as he took office following the military intervention.
But not much has changed under his watch, but it must be appreciated that turning around the topsy-turvy Zimbabwean situation was never going to be easy.
Mnangagwa ought to deliver on every promise he made.
The commitment to nab looters and corrupt officials, retiring old civil servants, implementing reforms and restructuring non-performing State enterprises, among many other things he promised may come to haunt him as things stand.
To win the people's confidence, Mnangagwa must ensure there is commitment towards fulfilling his promises.
While achieving all that is a process that may require time, Mnangagwa must know that there were expectations by Zimbabweans, that required making bold decisions, but he is yet to deliver.
A fine example of something largely expected of him to deliver on is the cash crisis.
It was priority number one, which would have seen his profile rise significantly.
If Mnangagwa cannot see how Mugabe alienated himself from the people, then he is sure to fall in the same ditch.
Against fierce resistance from Zimbabweans, who learnt the hard way during the 2007 bearer cheques fiasco, Reserve Bank of Zimbabwe governor, John Mangudya went on to introduce bond notes - purported to be valued at par with the United States dollars.
That was before Mnangagwa took office.
Over time, Zimbabweans were vindicated, as the bond notes significantly lost value against the greenback.
When Mnangagwa came into the picture, the suffering masses expected him to scrap the bond notes, which have made life unbearable, but he hasn't.
Mnangagwa, therefore, risks adopting the same old Zanu PF way of doing things, were nothing gets done.
The state of roads in this country should prick the conscience of the government.
A proper road network is of utmost importance in ensuring a functional economy.
Conversely, the roads are getting worse and little is being done in this regard looking at the confusion rocking urban councils.
The buck still stops with the President.
Zanu PF has made myriad of promises to the electorate, which remain unfulfilled to date and this indicates disrespect of the highest order to the people.
The days ought to go when politicians get away with political lies, as Zanu PF has done in the past.
It would be unjust to judge Mnangagwa harshly simply because he worked under Mugabe, who perpetuated electoral injustice.
Mnangagwa's failure so far to resolve the cash crisis after more than three months in office makes the current Zanu PF suspect.
The suffering of people in this regard should have been alleviated by now.
Source - newsday
All articles and letters published on Bulawayo24 have been independently written by members of Bulawayo24's community. The views of users published on Bulawayo24 are therefore their own and do not necessarily represent the views of Bulawayo24. Bulawayo24 editors also reserve the right to edit or delete any and all comments received.