Opinion / Columnist
Chamisa should stop grandstanding
10 Apr 2018 at 06:52hrs |
Views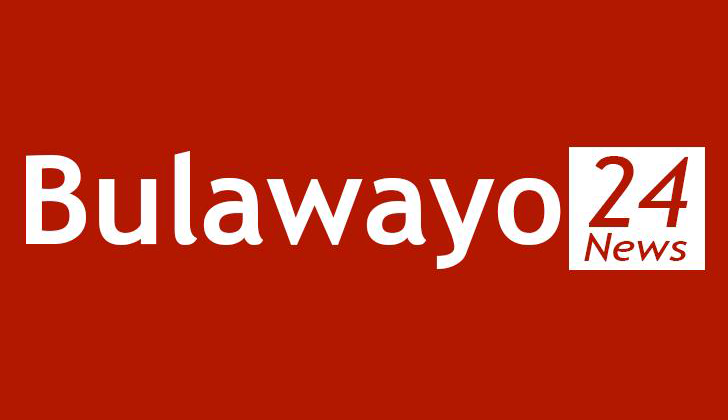 Let us say things as they are. Threats to boycott elections are a very stupid idea, especially in cases where one is singing the threat as part of some attention seeking tomfoolery. This is one of those things in politics where brinkmanship does not pay at all and will blowback.
For starters, there is absolutely no deadlock of any sort in the current Zimbabwe polity. There is no impasse in the ongoing interface between ZEC and the parties represented in Parliament and Mr Mwonzora who represents his party in this forum can confirm this. So why try to create a national crisis that will damage our economy and prolong the suffering of our people? People should see this as a threat to convert their suffering into political capital. There is one thing which is quite clear in the mind of this writer; there is no power, which will be gained by a boycott or any threat of same. We don't want destructive histrionics and catastrophic attention seeking antics whose result will be an implosion of our stuttering economy.
The suffering of the populace is not fair game in a quest for power. There are things that need to be evened out and fine tuned in our electoral system. But election reform does not happen on the street.
Neither is it carried out by American Congressman. It's a parliamentary process that's carried out by the representatives of the Zimbabwean people. This is why the Minister of Justice Ziyambi recalled Parliament to deal with the legislative issues pertaining to these reforms.
The said minister asked MDC-Alliance to bring in their proposed amendments. But instead of knuckling down issues and bringing those to the responsible authorities, so that if they are reasonable they could be incorporated into the draft Amendment Bill, they choose grandstanding. Parliamentarians are the one and true representatives of the people.
Engage with its process if your agenda is national progress and not showmanship. The MDC has a reasonable following in Zimbabwe, therefore, its leaders should be considered national leaders. And from such we expect maturity, not these insincere dramatics. Let every progressive Zimbabwean focus on rebuilding our country.
Let's talk about what has been happening; the reality Chamisa does not tell his supporters.
The Zimbabwe Institute met on of March 29, 2018. All parties with a parliamentary representation were represented in this inter-party dialogue. ZEC was there to discuss electoral reforms. There was no deadlock in the talks as the roadmap is clear and these people have been meeting for a very long time using this platform for confidence building and clearing any misunderstandings as well as articulating any misgivings. They left the meeting with no outstanding issues to report back to their respective parties. On the of April 5, 2018 these same parties met with EU ambassadors. Again the MDC-Alliance side did not bring anything substantial and there was no impasse. In these meetings they are not raising any issues except the issues of the Code of Conduct, which has already been agreed upon and is going to be incorporated into the Electoral Act.
So what is this all about? Is it a question of looking for something new to raise after all the drama of unrealistic promises? What those, who are threatening to boycott are doing is not only threatening economic stability, but also threatening peace. Zimbabweans are talking to each other and threatening peace and the economy is not the right way of doing things. That modus operandi has already brought untold suffering as it were.
And it has not given anyone political power. There are many platforms available for statesmanlike conversations. President Mnangagwa offered to meet opposition parties at State House. Unfortunately, 108 parties came up and the President realised that there wouldn't be anything productive that would happen with such a crowd. The opposition should have organised themselves, and send serious emissaries representing all of them to meet the President. If people are serious about changing the course of the country, they should use political methods fit for our current political climate. Zimbabwe is engaging with the rest of the world. Let's engage with each other and not play to the gallery.
But whenever you see the opposition embarking on theatrics, just check with the Zimbabwean immigration services to see who is in town. In this case there were some US congressmen to whose audience Chamisa was playing his dramatics. We have a constitutional way of resolving our national contradictions, and the opposition has no reason to choose melodrama.
We can't have all three parties represented in Parliament meeting ZEC regularly in the Inter-party Dialogue and ironing out any issues in a progressive and convivial atmosphere on one hand and suddenly and disconcertingly, some go to rallies to start some ostentatious showmanship for the benefit of a foreign audience. Clearly some people are either afraid of elections or being some Vharazipi wannabe. Their fear is not prospects of violence, but they are scared of an inevitable defeat.
For them to justify this impeding defeat they now threaten Zimbabwe's security. This is not what the Zimbabwean people want. The problem is with those who ironically say their agenda is some kind of generational consensus when in fact it is generational conflict.
For if they were looking for consensus they would use the platforms that are available to gain a national consensus. But give the kid a microphone and he insults, threatens and abuses, what consensus can be arrived at with such an insulting and polarising antics?
Nobody wants a compromised election and electoral malpractices should be dealt with to bring total integrity to our elections. But there is a progressive and patriotic way of doing things. Granted, William Fankel wrote that threats of boycott can be a reasonable negotiating tool, but that only works if one is dealing with an intransigent ruling party. It is not the case with the current Zanu-PF. It is at its amenable best. For the avoidance of doubt, Zanu-PF does not fear threats of election boycotts because it won't affect its power retention agenda.
It worries about election boycott because of the effect it will have on the economy and the suffering it will bring upon the people.
So in short Zanu-PF does not like election boycotts for purely noble reasons, while those that are threatening boycotts are doing it for nefarious and purely selfish reasons. From this, the nation should see who actually has the people's interests at heart and who wants power regardless of who gets hurt.
Zanu-PF is in a very concessionary mood when reasonable requests are made. Every national institution is geared towards achieving the fairest election Zimbabwe has ever seen. So what is Chamisa trying to leverage by always brandishing his nuclear option? A political party is rated by its parliamentary representation. If the MDC-Alliance or any one of its fractured versions boycotts the elections, they will relegate themselves into a pressure group. They have been boycotting elections since 2013 and Zanu-PF has managed to get some foothold into some hitherto opposition strongholds. Some of these like Harare East will be difficult to wrestle back. So, Zanu-PF's grip on power will not slacken because the opposition has boycotted or threatened to boycott. And there would not be any GNU because the opposition have boycotted elections. The 2008 and current circumstances are completely different, so no one is coming into Government through the back door.
Threats of boycott cause dithering in the electorate and dithering in the leadership. The opposition had no political programme for the last four years. The only programme they have is this election and if they threaten to boycott it they are left with nothing again, and they will turn into nothing for the next five years. Of course they will tamper with ED's legacy, but at what cost? Did their delegitimation of several elections in the past give them anything? Didn't their boycott of the presidential run-off turn their victory into a massive defeat and, therefore, loss of both power and leverage?
The absence of opposition in an election is likely to bring suffering to the population, but its also definitely going to retain power for the ruling party. Chamisa is, therefore, asked to grow up very fast and stop all the current histrionics and adopt a more statesmanlike disposition. He should be able to pick up the phone and call Minister Ziyambi Ziyambi to discuss any legitimate concerns regarding the electoral Act. This is a new dispensation. We know that in his self-obsession he believes that speaking to a minister belittles him and the only person he wants to engage is President Mnangagwa, whom he believes is his appropriate level, but he should get down from his high horse and disavow any obsessions with positional politics.
Right now he is acting as an obstructionist to reform. We can easily build a consensus as a country without seeking the interventions of foreigners or calling for the continued suffering of our people.
Source - the herald
All articles and letters published on Bulawayo24 have been independently written by members of Bulawayo24's community. The views of users published on Bulawayo24 are therefore their own and do not necessarily represent the views of Bulawayo24. Bulawayo24 editors also reserve the right to edit or delete any and all comments received.