Opinion / Columnist
How to smoke out Zanu-PF in Harare
17 Apr 2018 at 07:25hrs |
Views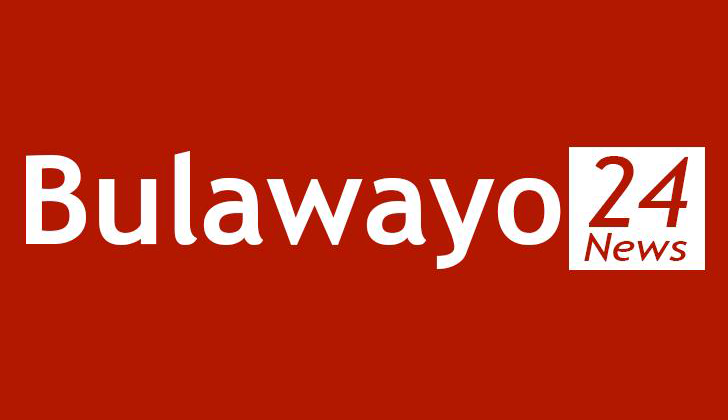 Come 2018 general elections, the Movement for Democratic Change (MDC) must win resoundingly in Harare Metropolitan to stand a chance to win the Presidency and govern.
It is an opposition traditional stronghold, has the highest Voting Age Population (VAP) and is easily accessible both politically and physically.
Consequently, the campaign team must strive to raise the number of registered voters in the remaining few months.
The Zimbabwe Electoral Commission (Zec)'s current biometric voter registration (BVR) provisional statistics for Harare are lower than those of 2013.
In 2013, there were 788 959 registered voters against a VAP of 1 091 063.
At the moment, there are 747 920 registered voters in Harare, which is 41 039 less.
Harare has the second lowest voter registration rate in the country after Bulawayo. This is worrying.
However, the BVR exercise is ongoing, so let us use the 2013 voter registration rate as a base.
Will the old voting rates work?
The point here is that the 2013 voter registration rate, voter turnout and MDC vote, if reproduced in 2018, will only lead to 323 174 votes for the Presidential candidate. How?
Using the Zimbabwe Electoral Support Network geometric/mathematical formula to project the VAP, Harare stands at 1 345 818 today, 651 540 men and 694 278 women.
If the BVR exercise reaches the 2013 voter registration rate of 72,3% there will be 973 000 registered voters in Harare.
This will be an increase of 184 041 registered voters. At the 2013 rate of 56,2% voter turnout, 546 826 people will vote out of the 973 000 registered voters.
If MDC maintains its old presidential share of 59,1% vote in Harare, then the party's candidate Nelson Chamisa will have 323 174 votes.
You see reader, why under such a scenario, we might as well forget the Presidency.
Which voting rates can work?
So, the campaign must work with a target of about half a million votes to stand a good chance.
I will be modest in my calculations because I know how difficult it is to mobilise especially with little resources and under an authoritarian system.
So if the campaign ensures that voter registration rate increases by only 7,7% from the 2013 rate then 1 076 654 people will be on the new voters' roll.
If the voter turnout increases by 13,8% then 753 658 people will cast their vote. If the MDC's vote increases by 10,9%, then Chamisa will get
527 560 votes.
If Chamisa gets 527 560 votes in Harare only, then his chances of winning the Presidency will increase significantly. So what needs to be done reader?
Smoke out Zanu-PF
First, the party must work to sniff out Zanu-PF in its isolated, but notable islands of support.
These are manly in Harare North, Epworth, parts of Chitungwiza, Mbare, Harare South, Mt Pleasant and Mbare constituencies.
The idea is to deploy the finest mobilisers in targeted areas for continuous and systematic local based campaigns.
For example, in Mbare, mobilisers will need to target Shawasha, Nenyere and Matapi hostels. Zanu-PF is striving to control there.
In Chitungwiza, the catchment areas around Chief Seke's Hall, Seke Teachers' College, Chaminuka and Dungwiza, Zengeza 3 shops and Unit G extension, Part of Zengeza-Old Tatenda Beerhall and Unit H Seke need political attention.
In Harare South, think of Hopley and Churu farm. Here, Chamisa must go by himself. In Harare North, Zanu-PF islands are alive in Hatcliffe.
In Epworth, catchment areas around Muguta Secondary School, Makomo Primary School, Domboramwari, Chinamano, Kubatana, Pamajecha, Epworth Home Industry and Dhonoro Farm need serious campaign.
Reader, islands of Zanu-PF support largely have similar socio-economic characteristics.
So the messaging must speak to those issues. These are usually new urban settlements, where commercial farms acquired during the fast-track land reform were turned into residential stands, new settlements, where State land was turned into residential stands, informal settlements with no compact settlements, areas with dominant housing cooperatives, old council hostels, areas where there is concentration of civil servants in the security sector and in areas where market stalls were distributed to operators on patronage basis.
Overall the inhabitants live below the poverty datum line and survive on katsaona. These issues must be seriously addressed in the campaign.
Grow the base
Second, the campaign team must grow and boost its traditional support base. They need to systematically campaign in wards with a population of
50 000 and above.
Reader, these could be ward 15 which covers Warren Park, Westlea, Nkwisi Gardens 7 and Tynwald South. It has a population of 66 054 (31 214 men and 34 840 women) and estimated
15 787 households.
Then ward 23, which incorporates Waterfalls-Prospect and Mainway Meadows. It has a population of 63 360 (29 805 males and 33 555 females) and estimated 14 485 households.
Another one is ward 30, which covers Glen View 8, part 3, New Stands Glen View 7 and Specimen Glen Norah.
The population is 53 268 (25 715 males and 27 553 females) and 13 551 households. Reader, we cannot leave ward 33, which covers Budiriro 1, 2 and 3.
The population is 59 969 (28 855 males and 31 114 females) with 15 232 households. Add ward 37 in Kuwadzana, with 70 508 people (34 024 males and 36 484 females) and 17 616 households.
Another populous stronghold is ward 43, covering parts of Budiriro 4 and 5 with 60 229 people (28 869 males and 31 360 females) and 14 831 households.
Reader, you can add using local metis.
Dismantle political bases
Reader, number three is to dismantle the system of Zanu-PF political bases in Harare. Zanu-PF thrives on these political bases in the urban periphery.
In Epworth, there have been bases. These are Dhonoro/Masasa, Nyanga and Epworth home industry political bases in ward 2.
In ward 3, Zindi/Dombo and Nyagura homestead political bases. Ward 4, 5, 6 and 7 had Kamusoda, Maulani, Makangira, Tandi, Kadumbu, Madhende/Chinamano, Garakara and Chihoro political bases.
No doubt Zanu-PF won all the seven wards in the previous election. These are inimical to democratic electoral processes. Maybe the vanguard should camp there to protect citizens.
I leave this one here.
Capture imagination
Fourth, is to continuously capture the imagination of young people.
Harare Province has a rising young population which makes the youth a significant demographic group in influencing and determining electoral processes and their outcomes. 1 961 088 people that is 92,37% of the total population are 49 years and below.
Reader, like you and me, they need clean cities, decent jobs, affordable houses, water, sewer collection and trade-markets.
Here, the MDC must forcefully articulate its social service delivery policy.
Ice with broader reform
Yet for high impact, this must be accompanied by comprehensive electoral reforms and a change of manipulative political culture by the powers that be.
So, yes, the party needs a big win of about half a million votes in Harare to stand a chance to claim the Presidency.
Ours is to share as public intellectuals but practitioners can consider what can and ignore what can't as we approach the 2018 elections.
Sisonke!
--------
Phillan Zamchiya is a political scientist who studied at University of Oxford, in England. He writes in his personal capacity. He can be contacted on email: pres1zamchiya@gmail.com
Source - newsday
All articles and letters published on Bulawayo24 have been independently written by members of Bulawayo24's community. The views of users published on Bulawayo24 are therefore their own and do not necessarily represent the views of Bulawayo24. Bulawayo24 editors also reserve the right to edit or delete any and all comments received.