Opinion / Columnist
'Zanu PF home for dinosaurs and criminals,' admit ED apologist - hence need to drain the swamp
05 May 2018 at 15:28hrs |
Views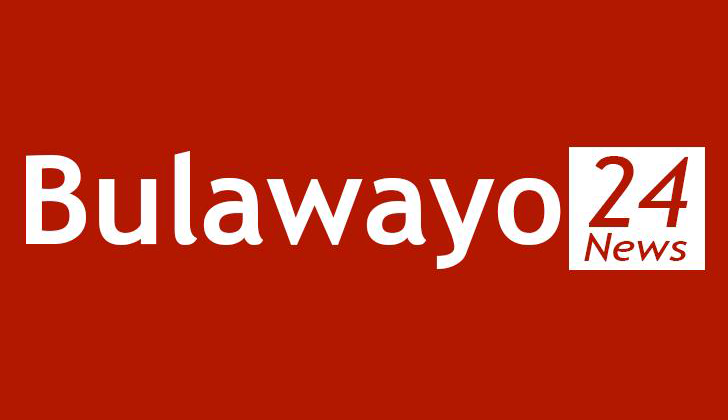 Last week Professor Jonathan Moyo long a long piece from his hiding in exile admitting that no Zanu PF leader was "legitimate" as the party has been rigging elections. This week it was the turn of another President Mnangagwa apologist and bootlicker.
"President Emmerson Mnangagwa needs to win convincingly in order for him to succeed in undoing many years of Robert Mugabe's rot that was underpinned by his patronage system, corruption and clansman rule," he wrote in Nehanda Radio.
"The results that came out of the ZANUPF primary elections show a half-hearted attempt by the ruling party to clean up the Mugabe mess and fix its resultant tragic outcomes.
"The ZANUPF voters led out some political dinosaurs from of the feeding hall but unfortunately, some thoroughly corrupt and toxic elements were left to continue on the feeding trough and were joined by some equally dodgy characters.
"ZANUPF is seen as a natural home by the criminal, corrupt and fraudulent elements amongst us, the very people who contributed in a spirited effort that got us where we are today, a sad 38 years of nothing but economic and emotional ruin."
"Zanu PF a natural home for criminal, corrupt and fraudulent elements!" Who would ever have guessed that Hopewell Chinono, of all people would ever admit that!
You are right that the Zanu PF voters did lead "out some political dinosaurs from the feeding hall", spot on that "some thoroughly corrupt and toxic elements were left behind" and, if the truth be told and it must, President Mnangagwa, VP Chiwenga and many others in the junta are the many toxic elements left behind.
All this talk by the junta that last November's coup cleansed Zanu PF of all the corrupt, vote-rigging and murderous thugs is pure nonsense.
The core of the Zanu PF dictatorship was the Joint Operation Command, the junta that planned and carried out all the looting, vote-rigging and political mischief that have become the hallmark of this regime. The junta was led by Mugabe and President Mnangagwa was his number two. The junta has emerged out of the coup wielding even more political power that before and it is therefore nonsensical to argue the dictatorship is died.
One of the many things the Mnangagwa Zanu PF has held on to resolutely is the party's carte blanche powers to rig elections. ED has stubbornly refuse to implement even one democratic reform. Zanu PF is rigging these elections.
"President Emmerson Mnangagwa needs to win (the elections) convincingly," argue Chinono. Well he is RIGGING the elections convincingly instead. The regime will not produce a verified voters' roll, Zanu PF is spending millions buying Chiefs, party candidate vehicles, etc. whilst opposition are stone broke, there is no free public media, etc.
"Those personally close to him have told me that he wants to clean the slate but that he is facing resistance from a rotten and yet hard-core entrenched civil service," continued Chinono.
"They simply do not want change and they are doing all possible to retain the broken system that prevailed under Robert Mugabe.
"A system that saw nothing wrong with cabinet ministers being given four cars whilst local hospitals had NO ambulances at their disposal. Rural folk are still being transported to hospital in donkey drawn scotch carts."
President Mnangagwa will never ever fix the rot and decay of 38 years of Zanu PF misrule because he and the junta ARE the dinosaurs who caused the rot and decay. It is no secret that President Mnangagwa, VP Chiwenga and many of those around him are filthy rich, wealth amassed from their corrupt activities.
If you are corrupt and those around you know you are corrupt, it is naïve to think you can ever stamp out corruption. By being corrupt yourself, you let out the gene out of the bottle, only someone who is not corrupt can put it back!
Yes, Zimbabwe needs to completely drain the political swamp created by the de facto one-party dictatorship Zanu PF fostered on the nation that has made it impossible for quality leaders to emerge from both sides of the political divide. We need to implement all the democratic reforms and open up the channels to allow free flow of information and ideas, open debate and democratic competition.
Zimbabwe political has been starved of meaningful debate and free completion and bombarded by misinformation and propaganda; it is little wonder the country has produced armies of corrupt, incompetent and utterly useless politicians. If you fish in a swamp full of polluted and foul-smelling water, do not expect to catch quality fish!
Zanu PF is rigging these elections and the best outcome for the country is to have the flawed elections declared null and void. This will clear the slate and allow the appointment of an administration that will implement the reforms and drain the swamp Zanu PF created.
All articles and letters published on Bulawayo24 have been independently written by members of Bulawayo24's community. The views of users published on Bulawayo24 are therefore their own and do not necessarily represent the views of Bulawayo24. Bulawayo24 editors also reserve the right to edit or delete any and all comments received.