Opinion / Columnist
Deceitful Zanu PF is 'paying tithes in mint but disregarding weightier matters' - trading bronze for gold
20 May 2018 at 15:43hrs |
Views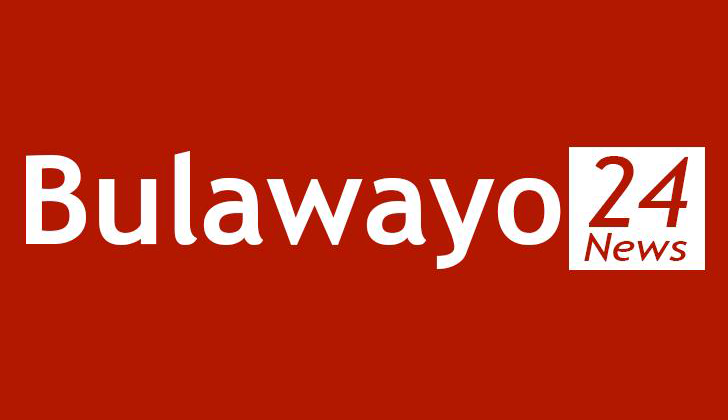 My fellow Zimbabweans we are being deceived; ever since the November 2017 coup that removed Robert Mugabe from office after 37 years in power, President Mnangagwa, the junta and the regime's whole propaganda machine has gone into overdrive to convince us that the coup transformed Zanu PF. The coup whitewashed Zanu PF so it appears a democratic party on the outside but inside the corrupt, vote-rigging and tyrannical rot of the Mugabe years has remained untouched.
President Mnangagwa did hit the ground running with his "Zimbabwe is open for business!" It was totally refreshing after decades of anti-western rhetoric from then President Mugabe. On the political front things have changed too.
"The fact that the opposition has been able to travel and campaign the length and breadth of the country speaks of a transforming political culture in Zimbabwe. The prevailing political freedoms are clear evidence that ZANU PF has transformed itself from the monster it had become under Robert Mugabe to a liberal political party that respects the rights of its citizens to associate freely with the political party of their choice," wrote Lloyd Msipa in Zimeye.
"To suggest that the prevailing political freedoms are a result of a lose of control by ZANU PF is not only foolish, but suggests that the speaker has a more sinister agenda by selling such a warped narrative."
But hence lies the Zanu PF web of deception – the party has implemented the easy stuff - scrapping Mugabe's indigenisation law, promised to hold free and fair elections, allow opposition to campaign freely, etc. but has stubbornly refused to implement even one democratic reforms taking away its dictatorial powers!
The primary reason Zimbabwe is stuck in this hell-on-earth of serious economic meltdown resulting in ¾ of our people being forced to live in abject poverty is because for the last 38 years the nation has been stuck with this incompetent and corrupt Zanu PF regime. The dictatorship has long usurped the people's power to have any meaningful say on who ruled the nation and to hold them to democratic account.
Robert Mugabe and his cronies granted unto themselves tyrannical powers to do as they please and they did just that; with the disastrous economic, social and political consequences we see all around today.
Any Zanu PF transformation that does not address the central issue of restoring the democratic freedoms and rights of the people, including the right to free, fair and credible elections, the party usurped, is whitewashing a tomb.
"Woe to you, scribes and Pharisees, you hypocrites! You pay tithes of mint, dill, and cumin, but you have disregarded the weightier matters of the Law: justice, mercy, and faithfulness," said Jesus. "You should have practiced the latter, without neglecting the former.
"You blind guides! You strain out a gnat but swallow a camel. Woe to you, scribes and Pharisees, you hypocrites! You clean the outside of the cup and dish, but inside they are full of greed and self-indulgence.
"Blind Pharisee! First clean the inside of the cup and dish, so that the outside may become clean as well. Woe to you, scribes and Pharisees, you hypocrites! You are like whitewashed tombs, which look beautiful on the outside, but on the inside are full of dead men's bones and every impurity.
"In the same way, you appear to be righteous on the outside, but on the inside you are full of hypocrisy and wickedness."
Matthew 23: 23 to 28.
After decades of tyrannical repression by Zanu PF thugs it is easy to see why many people have been bowled over by the whitewash Zanu PF, they have suffered so much for so long they want to enjoy even this transitional change and will ignore all the evidence of the rot inside. Many people can see that Zanu PF has not given up its carte blanche powers to rig elections and they can see that the party is rigging these elections.
"The truth of the matter is ZANU PF and the State under Emmerson Mnangagwa, has regenerated and established freedoms that had become non-existent in Zimbabwe, established a free political environment that the world has taken notice of," continued Msipa.
What the world has taken notice of, Msipa, particularly the foreign investors, is that Zanu PF is trying to deceive everyone. They can see that the party is still a party of corrupt, vote-rigging and ruthless thugs hence the reason the much-anticipated flood of new foreign investors has not materialised and never will.
Of course, we want these elections to be free of violence but there is a lot more to free, fair and credible elections than that. We want a free public media in which all contestants are given equal opportunity to explain their views. We want a verified voters' roll so that everyone can check and be satisfied that only those eligible to vote, voted and did so once. We want elections in which political party funding is transparent and not heavily subsidized from the wholesale looting of the nation's treasures, etc.
Zanu PF has refused to implement the democratic reforms, the weightier matters in these elections, to ensure free public media, etc. For this reason, these elections will not be free, fair and credible and must be declared null and void. We know what constitute free, fair and credible elections and we must not allow ourselves to be deceived into accepting bronze for gold!
All articles and letters published on Bulawayo24 have been independently written by members of Bulawayo24's community. The views of users published on Bulawayo24 are therefore their own and do not necessarily represent the views of Bulawayo24. Bulawayo24 editors also reserve the right to edit or delete any and all comments received.