Opinion / Columnist
Change Vs More of the same
21 May 2018 at 11:26hrs |
Views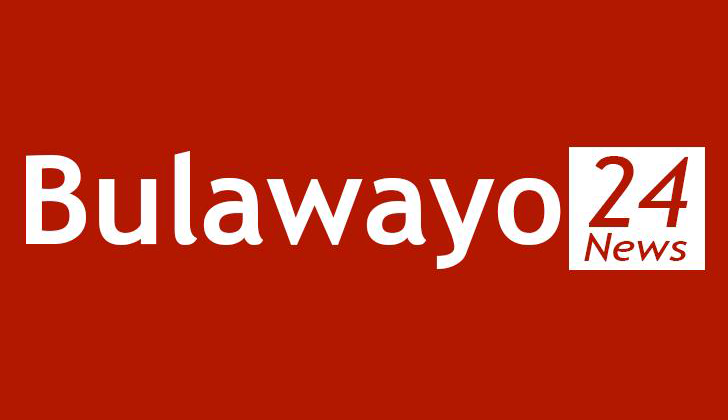 One of the most famous ever political campaign slogans comes from the Bill Clinton 1992 campaign: Change Vs More of the same. The genius of this slogan is in its simplicity. Because in pretty much any election, one candidate represents change, and the other represents more of the same. If the electorate is satisfied with how things are going, they vote for the continuity candidate, and if they are dissatisfied, they vote for the candidate of change.

Looking at our upcoming election, on the surface it seems obvious which candidate is which - a 40 year old opposition candidate with very little governmental experience is facing a 75 year old veteran of the Liberation Struggle who has been a major player in government ever since.

But when you begin look deeper, you begin to realise that the division between the two is less clear cut, and if anything, may be reversed.

Let's begin with ED. Though he has spent much of his life as an establishment figure, as President, he has surprised many of us with his openness, accessibility, forward-thinking and commitment to change.

Starting with his inauguration speech, in which he embraced the world and committed to build a new Zimbabwe, his actions have been the polar opposite of Mugabe's. He has pledged free and fair elections and invited international observers, embraced the international community and built bridges with the West, acknowledged the mistakes of the past and committed to building a better future. All the while, he talks of being a listening president and 'the Voice of the People is the Voice of God', two of the most un-Mugabe statements one can imagine.

He has also set up a Facebook page, which he uses to interact with us, the youth, to update us and to answer our questions. In fact, one only needs to look at a memorable recent Facebook video, in which he calmly answered an extremely hostile question by simply saying, "we are free as a people to say what we want and express ourselves. It is good for our country that the views of everybody come on board and we must listen to each other." Could anybody imagine Mugabe doing this?

On the other hand, Nelson Chamisa has in many ways embraced the ways of the past. Starting with his cold-eyed power grab in the MDC following the death of Morgan Tsvangirai, he has acted with ruthless efficiency in cementing his power and banishing rivals. His smooth talk has been backed up by the extreme violence of his personal militia, the Vanguard, who have attacked and silenced opponents, without any censure by their master.

This worrying tendency was noted by NewsDay editor and published Trevor Ncube - hardly a ZANU-PF supporter - who tweeted, "Nelson Chamisa reminds me so much of a young Robert Mugabe. Nak*d ambition. A great orator. Terrible relationship with the truth. Terrible listener." When hit by the inevitable onslaught from Chamisa's online zealots, he responded, "Nelson Chamisa's nak*d ambition frightens me. I have seen this before. It did not end well." In a further ode to Mugabe's famed intolerance for the free press, Chamisa supporters are now calling for a boycott of Ncube's newspapers following these comments!

In fact, the links between Chamisa and Mugabe cannot only be reduced to their leadership style. In recent months, the two seem to have become closer and closer - seemingly as ED moves away from Mugabe, Chamisa is making the opposite journey. What began with overtures to the disparate elements of G40, evolved to include meetings with Jabulani Sibanda and other figures associated with the worst of Mugabe's violence.

And then this weekend it was revealed in The Standard that Nelson Chamisa has been negotiating with Mugabe's NPF about an electoral pact. And this is notwithstanding the receipts that are circulating that imply a business relationship between Chamisa and Mugabe!

Indeed, it seems that Chamisa has no qualms about any partnership, and will even sell his soul to the devil himself, if it brings him closer to power.

The favoured recourse of lazy political commentators is to base their analysis on superficial factors. Chamisa + young = change. Mnangagwa + old = continuity. Too much of our political discourse is based on this immature thinking.

In fact, a closer, more detailed analysis of the past few months in Zimbabwe implies exactly the opposite. Irrespective of his age and background, it is Emmerson Mnangagwa who is pushing for sustainable, concrete change, while Nelson Chamisa - despite his boyish good looks - in fact is flirting with the same forces of conservatism and repression that have brought us to where we are today.

As Trevor Ncube said, "we have seen this before. It did not end well."



Source - Faith Hope
All articles and letters published on Bulawayo24 have been independently written by members of Bulawayo24's community. The views of users published on Bulawayo24 are therefore their own and do not necessarily represent the views of Bulawayo24. Bulawayo24 editors also reserve the right to edit or delete any and all comments received.