Opinion / Columnist
Why Zimbabweans should not vote for ED Mnangagwa
14 Jun 2018 at 10:19hrs |
Views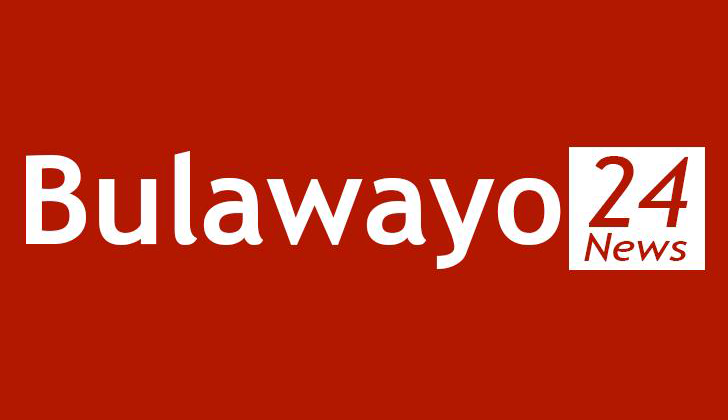 Zimbabweans have suffered a lot for the past 38 years with nothing tangible to show. Some say it was all because of Robert Mugabe while feeling sorry or empathising with ED Mnangagwa. I have no good words for the man who has been carrying Robert Mugabe's briefcase for over 50 years. He is equally to blame. What he did by removing Mugabe was personal and has nothing to do with the development of Zimbabwe. ED knew that his monies and businesses were under threat from Mugabe. He was jobless and facing death from his once trusted leader who was now following orders from his wife than his comrades. Before he was fired by Mugabe, ED produced a very long document accusing his nemesis Jonathan Moyo as an American spy. In his long presentation, he was trying to show Mugabe that it was him who loved him more than Jonathan Moyo. If he had not been fired he would still be praising and worshipping Mugabe until this day. If values, principles and lives of Zimbabweans mattered to him, he could have resigned and joined the opposition in fighting for the rights of the people but he didn't.
On his inauguration, ED promised to deal with corruption and that he was going to make drastic changes and he gave himself 100 days to improve the economy. Fast forward to today and his 100 days lapsed some months ago still nothing has changed. He failed to solve the cash crisis, inflation is rising and prices of basic commodities have risen. He has no clue how to get the industry running again. Investors have only signed commitment deals but nothing tangible on the ground. South Africa which is one of the biggest economies in Africa with a GDP of USD295billion attracted USD2billion in investment last year (the whole year), but ED with a pathetic Zim GDP of USD16billion tells the world that he attracted USD16billion investment in six months. Can somebody tell that guy to be real? Then you hear his supporters saying Chamisa is a liar. We all know who is lying. Gauteng, a South African province has a GDP of USD112billion (7 times bigger than the whole of Zimbabwe). Eastern Cape, that houses Port Elizabeth, has a GDP of USD18billion which is bigger than Zimbabwe also. Zimbabwe goes 18 times into the South African economy.ED thinks we are not good with figures and taking us for a ride with his Junta sidekicks.
Recently he released a list of all the individuals and companies that externalised the much needed US dollars but not even one person has been taken to court let alone face a conviction. A good example is Elias Musakwa who externalised USD9 million but was promoted by ED Mnangagwa to represent Zanu Pf as a Member of Parliament in the coming elections. Supa Mandiwanzira and Joram Gumbo bought snow graders in a deal worth USD 26 million in a country that has temperatures that have never reached minus 1 degrees Celcius. Half of the graders are parked in SRTC Southerton & the used ones are breaking rapidly. After being quizzed about the anomaly, they said we know we wasted USD8 million buying the wrong graders, please forgive us, we will do a better job next time and ED forgave them and retained them as Ministers in his new government. Most roads countrywide are dilapidated and we wonder where the money from ZINARA is going. The civil servants have been asking for an increment but only the nurses and doctors got a small raise after they protested. What about teachers and others?
The much-hyped Zimbabwe Airways plane that landed in Zimbabwe 2 months ago has been returned to Malaysia after $70 million of taxpayers' funds was used. The plane did not make a single trip. The same Ministry leased old-repainted wagons from Transnet SA in a deal worth $43 million. We are reliably informed that the wagons are incompatible & parked at NRZ Bulawayo yard. The ones that ED managed to use had an accident a few days ago. Same ministry, ZINARA Audit in January 2018 showed $170 million siphoned from its accounts & transferred to South African account. No investigation. No one has been arrested. No inquiry. No statement, yet some say Vote ED, He is fighting corruption. I don't think so. When 15 billion dollars worth of diamond money went missing, ED Mnangagwa, Obert Mpofu and Robert Mugabe knew where it went but now ED wants Mugabe alone to answer and tell the nation how the diamond money disappeared. Obert Mpofu refused to answer questions in Parliament about the missing 15 billion but ED as the President who set up the Mines Portfolio committee headed by his ally Temba Mliswa did nothing to bring Obert Mpofu to book. Its a straight contempt. ED is finding it hard to prosecute his friends and business associates because he knows that he will be implicated in some of the deals when he was still a minister and Vice President. Can this man be the real change we are looking for in the new dispensation, I don't think so. Many gold mines in Zimbabwe are owned by Zanu PF politicians. President Emmerson Mnangagwa has also been fingered in fuelling black market. With hordes of cash ranging from dollars to Rand to Pulas, young men and women patronise Harare streets, along 4th street, Roadport Bus Terminus, Eastgate Mall as well as the environments surrounding Copacabana area. They hold huge stashes of cash in their hands as they wave to would-be forex buyers without the fear of the police. Where are they getting this money when people are sleeping in bank queues just to get 20 dollars in bond coins?ED is quiet about this because the RBZ raided all the Nostro accounts and they are now relying on buying foreign currency on the black market. Is this the kind of President you want to see in the next 5 years. There is no difference between Mugabe and ED, in fact, they are Siamese twins operating at different times. Reports suggest Zimbabwe has lost close to US$500 million annually to smuggling due to lack of support to gold miners. The gold miners are the big players because they shun Fidelity printers which offers less money and smuggle their gold to South Africa and Mozambique where they get more. Investigations revealed that RBZ uses car sales owners who then distribute the money to the 'money changers' in the streets. ED is playing casino with our economy and he expects Zimbabweans to vote for him after he usurped power through a military coup de tat. The future of Zimbabwe under Mnangagwa is not bright. Investigations also revealed that traders of Indian origins especially Mahomed Mussa who runs wholesales in Harare is now a leading forex buyer via bank transfers but nothing happens to him. What happened to Operation Restore Legacy. It seems Mnangagwa's legacy is that of promoting corruption instead of fighting it.
After being sworn in ED said he was targeting criminals surrounding Robert Mugabe.He singled out Jonathan Moyo, Saviour Kasukuwere and Patrick Zhuwao as the main culprits who will not be forgiven in the new dispensation but recently Kasukuwere arrived in Zimbabwe after a few months in exile only to be charged with a small criminal offence of border jumping which if convicted would pay a fine not exceeding USD300. This man is playing with our minds but we are not that dull and stupid. This man does not deserve a vote from a normal Zimbabwean that witnessed the 2008 elections being stolen under Mugabe and ED as the chief elections thief. After instructing the soldiers and Border Gezi youths to terrorise, torture, intimidate and kill opposition members in 2008, ED should not be the man representing ZANU PF in the next elections and expect Zimbabweans to vote for him. His past is too dirty and his hands are dripping with the blood of innocent people from Gukurahundi, Murambatsvina and the stolen 2008 elections.
Recently ED Mnangagwa created a Special Anti-Corruption Unit (SACU) in his office dismissed by legal experts as a nullity because it has no legal basis. The unit would be housed in Mnangagwa's office. The overall objectives of the unit shall be — to improve efficiency in the fight against all forms of corruption and to strengthen and improve the effectiveness of the national mechanisms for the prevention and fight against corruption in accordance with the anti-corruption strategy. What happened to the Zimbabwe Anti Corruption Commission (ZACC)? Legal experts said the declaration was in breach of the country's laws as there was no legal authority allowing him to interfere with the prosecution authority, which lies in the Prosecutor General (PG). There is only one PG. The president has no power to appoint a set of prosecutors answerable to him or his office. The president directs the army to defend the country; the Executive investigate through the police, the Attorney General (AG) advises government, the PG prosecutes independently; the lawyers defend and courts adjudicate. The president cannot lawfully set up and or run unlawful parallel structures. This is being done by a man who is a lawyer by profession but ignoring the separation of powers in the three arms of government. Lastly, ED does not want to hold free and credible elections. For that ED doesn't deserve a vote from any meaningful Zimbabwean.
Another Zimbabwe is definitely possible
Tendai Mazenge
PDP Secretary for Information and Publicity,Harare Province and MDC Alliance
Policy and Research Committee.
tendai.mazenge@gmail.com
Source - Tendai Mazenge
All articles and letters published on Bulawayo24 have been independently written by members of Bulawayo24's community. The views of users published on Bulawayo24 are therefore their own and do not necessarily represent the views of Bulawayo24. Bulawayo24 editors also reserve the right to edit or delete any and all comments received.