Opinion / Columnist
Now is time for truth to be told
20 Jun 2018 at 07:15hrs |
Views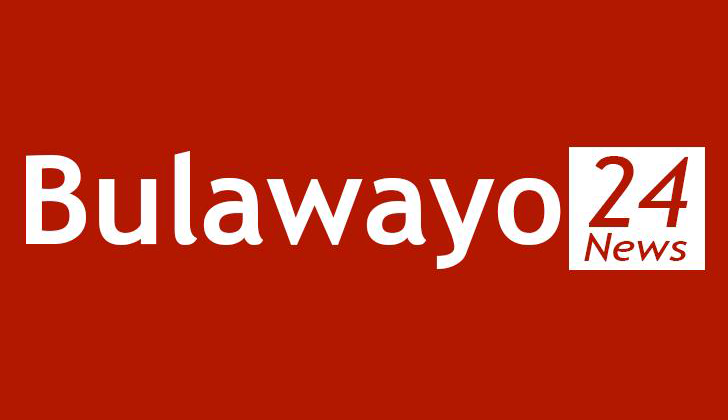 If ever there is an opportune time for truth to be told, it is now. As I see it, no truth has ever been crying out to be told since November last year than the truth that it was due to love of power than love for the country that motivated the deposal of former President Robert Mugabe.
Although the opposition, civil society and citizenry at large thronged the streets to prime the pressure that eventually sucked Mugabe, they did not know that they were hyping to a cause whose grand scheme of things was exclusively secretive to insiders of the plot.
His deposal was an iceberg in which outsiders of Zanu-PF saw only the tip. But insiders knew that beneath the tip was a secret known only by conspirators.
What was unbeknown to all and sundry was that love of power was the motivation which was camouflaged from public view.
If it is was true that love of country was the motivating factor, surely, President Emmerson Mnangagwa could be duly attentive to the emotions of the citizenry.
He could be striving towards meeting his promises. Yet, like Mugabe, his pledges are all flower but no fruit.
He came to power pledging to combat corruption, yet none of the criminals surrounding Mugabe he alluded to were convicted.
If anything, like Mugabe, Mnangagwa is prodigal with the emotions of citizenry. His let bygones be bygone policy is a callous concealment of skeletons in his drawers.
Despite those said criminals being known to Mnangagwa as he too closely surrounded Mugabe during his tenure, it is reasonable to surmise that they are not being arrested because of the probability that they too have sufficient evidence to incriminate him.
There could be no easier sitting ducks for him than the said criminals he referred to with absolute certainty in his inaugural speech.
Yet, up to now, of the few that were brought to court, their cases have since stalled with a snowball's chance in hell to resume.
It was laughable of him to warn Wicknell Chivayo that the prisons were not full. It is my fervent hope that Mnangagwa does not expect to be believed on his threat to descend on land barons, given that he went mute on criminals who surrounded Mugabe and those who externalised money.
Even by any stretch of imagination, it is difficult to see fundamental differences between Mugabe and Mnangagwa.
They both are long on promise and short on delivery. With all due respect, Mnangagwa is a Mugabe by another name; similar heart, soul and spirit.
Just as Mugabe promised to arrest State enterprises bosses who awarded themselves hefty salaries among other wayward practices which were not acted upon, so are the Mnangagwa threats. He, indeed, is a Mugabe by another name, essentially motivated by love of power.
During the previous elections, Mugabe promised to create two million jobs, yet he created two, one for his daughter Bona and the other for his son-in-law Simba Chikore. It is in a similar vein that job creation and hospital construction promises by Mnangagwa are destined to flop.
However, given that our livelihoods were ruined to destitution under Mugabe rule, it was inevitable for citizenry to glow to his removal. Despite the military intervention, which ordinarily entails a coup d'etat, his deposal was also heartening news globally.
After close to four decades in power, Mugabe, like an evil tooth, had to be forcibly extracted to step down. And, like Caesar, he yielded to his own men. If anyone ever doubted the sting of dethronement by fellow comrades, they must take a look at Mugabe.
If ever there is a common thread that runs through iron-fisted rulers, it is that they never get the opportunity to wave goodbye to their subjects.
Their departure from the seats of power, in most cases, are abrupt. Rarely do despots get the chance for farewell formalities.
His bad governance rendered Zimbabwe inhabitable. It was virtually at ground zero amid dereliction of infrastructure. Yet, as effects of ageing took their toll on him, Mugabe, with the vestige of his diminishing strength, repeatedly brushed succession proceedings aside.
However, nature takes its course uninterruptedly on king or commoner alike. Hence, he had to ultimately succumb, grudgingly paving way for a change of guard.
Apparently, he had no sympathisers the world over because he was a stone-hearted trademark ruler.
He should long have retired. He was as expired as he was tired. Yet, his wife Grace had the audacity to brag that he was indispensable and would rule even from the grave. It is no wonder that the country veered off course, crumbling to be a mere socio-economic wreckage
Ultimately, his resignation, notwithstanding protestations from his sympathisers that he was under house arrest, was received with acclaim the world over.
His fall from grace was legendary in that it marked the undoing of one of the vestiges of modern-day tyranny.
As I see it, Mnangagwa, despite self claims to being a listening President, has headstrong traits similar to Mugabe.
His refusal to amend electoral laws, including denying citizenry scattered in the Diaspora their right to vote is contrary to expectations of warmheartedness.
His economic recovery strategies are markedly futile. Essentially, Zimbabwe is not open for business.
Given the uncertainty that is currently enveloping the country, coupled with laws that criminalise repatriation of dividends, no investor would ever venture into such a country.
It must not be mistaken for humility that he stopped by a fast food shop in Chegutu.
This, in fact, was showmanship, an enactment of Zambian President Edgar Lungu, who last year stopped by the roadside along the highway and bought fruits from a vendor.
Mugabe perpetuated his hold to power by brinkmanship; he shredded the social fibre, so as to capitalise from the resultant citizenry desperation.
Yet, in spite of his obstinateness, unleashing the military into the political domain was motivated purely by love of power.
Lyrics to a song by Jimmy Cliff, Remake the World, are significant to Zimbabwe. Angered by economic imbalances, Cliff sings, "Too many people are suffering, too many people are sad, too little people have got everything while too many people got nothing. Remake the world."
As we countdown to the harmonised elections, this is the propitious time to remake Zimbabwe. There could be no better time than now for citizenry to dispense with the dire perils of polarised love of power.
Source - newsday
All articles and letters published on Bulawayo24 have been independently written by members of Bulawayo24's community. The views of users published on Bulawayo24 are therefore their own and do not necessarily represent the views of Bulawayo24. Bulawayo24 editors also reserve the right to edit or delete any and all comments received.