Opinion / Columnist
Unpacking the avarice behind the 23 Presidential candidates for July 30
21 Jun 2018 at 04:55hrs |
Views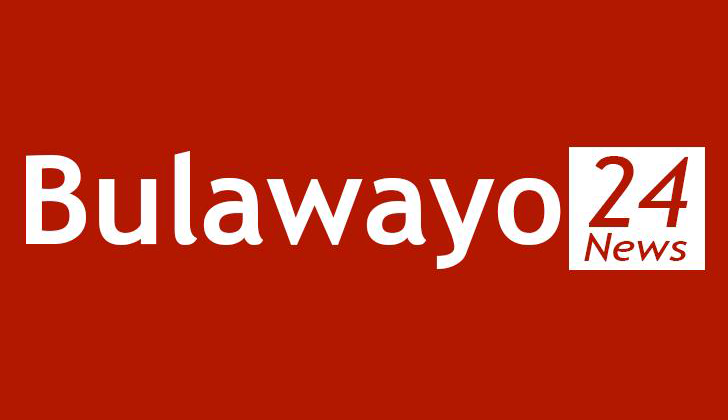 Busha Joseph Makamba (FreeZim Congress)
The little known Busha in the political circles of Zimbabwe's hot political environment successfully launched his party in a small white tent during the first week of March at the Freedom Square in Harare, he is more or less a briefcase political party leader who have been roped in by Zanu Pf to endorse the election outcome after July 30.
Chamisa Nelson (MDC Alliance)
One of the two main contenders of the State House keys alongside incumbent President Emmerson Mnangagwa, Nelson Chamisa is riding high on the legacy of the late former Trade Unionist and former Prime Minister in the short lived GNU Morgan Tsvangirai.Withoult doubt the 40 year old cleric will give Zanu Pf a good run for its money and if the elections are to be conducted on an even electoral ground level the young lawyer might ambuscade Zanu Pf.
Chiguvare Tonderai Johannes (People's Progressive Party)
Just like Bryan Mteki, Chiguvare is one of those candidates who were roped in to endorse a flawed election and in particular his nomination fees were paid by Zanu Pf. He is also in the system and has nothing to lose but to work for his master.
Chikanga Everisto Washington (Rebuild Zimbabwe)
One of the funniest presidential candidates in the race. Chikanga seems to be a blind political leader who wants to get into the Munhumutapa Building without even holding a single rally of ten people, however what is his motive? The young Progressive Party leader is also under the banner of Zanu Pf just to add political parties as a mere democratic gesture of political participation in Zimbabwe. Zanu Pf paid for his nomination fees.
Dzapasi Melbah (#1980 Freedom Movement Zimbabwe)
With uttermost respect this lady must do herself a favour and withdrew, however it's not possible as she is also part of the Zanu Pf winning formula of endorsing the outcome of the election. Without a single cell across the whole country madam Dzapasi dreams of one day seating in Munhumutapa Building that is a serious joke.
Gava Mapfumo Peter (United democratic Front)
The aspiring presidential candidate could not speak fluent English at the nomination court and looked like a stooge in front of Zim Eye crew. The UDF leader seeks to restore the economy without even owning business. Please sir it's your democratic right to participate in the upcoming elections, but you could have saved that $1000 that Zanu Pf gave you to pay for the nomination fee and channel it for a chicken project that could sustain your family than to be embarrassed on the Election Day.
Hlabangani Kwanele (Republicans Party of Zimbabwe)
The little known Kwanele should do Zimbabweans justice and withdrew and support the people's president Nelson Chamisa.
Mteki Bryan Taurai (Independent)
Sekuru Brian as affectionally known in the music circles paid his $1000 nomination fee and retained back to Los Angeles. What a joke this dread locked political leader should be checked at the Harare Hospital Psychiatric ward if he is still ok upstairs. As purported earlier on, he is there to add the numbers of those who will endorse the election in favour of a Zanu Pf victory.
Mugadza William Tawonezvi (Bethel Christian Party)
The Man of the cloth, is one of not only of the pastor running for the presidential race, but it would be an honourable thing if the Man of God withdrew and serve himself from embarrassment because not even one of his church members will vote for him.
Dr Khupe Thokozani (MDC T)
The main reason why Khupe is contesting under the MDC- T is to endorse the election results and also to steal votes from Nelson Chamisa's MDC Alliance and in doing so she has the full financial and legal backing from the ED regime. However Dr Khupe should be ready for a political cemetery after the elections. But does she really care? Not at all considering that she is floating on top of some thousands of 'bonds' notes which were given to her by the ruling party.
Professor Madhuku Lovemore (National Constitutional Assembly)
The Law Professor doesn't need an introduction, but he is in the game because of a big ego just to add numbers.
Mangoma Elton (Steers of Coalition of Democrats)
The RDZ boss just like Madhuku he has a very big ego to the extent that he does not believe in the majority. He wanted to be the president of the broader alliance and his bid flopped. My advice to him is to concentrate on his accounting fame rather than politics. He was better off as a member of MDC-T than his current position in which he is leading a lone coalition of one man.
Mnangagwa Emmerson Dambudzo (Zanu PF)
The man who used to rig elections for Robert Mugabe is now in power and one thing is certain that the junta led government will make sure that President Emmerson Mnangagwa retains power on the 30th of July. The incumbent is hoping to wallop even his closest contender Nelson Chamisa, but one thing is certain the man won't win a free and fair election against the 40 year old MDC Alliance leader Nelson Chamisa.
Moyo Nkosana Donald (Alliance for the People's Agenda)
The APA boss who is rumoured to being sponsored by the media mogul Trevor Ncube is more or less a dead rubber in this race. His ego of not willing to work with others will backfire him and send him back to the diaspora after the elections.
Mujuru Joice Teurai Ropa (People's Rainbow Coalition)
Joyce Mujuru is not part of the Zanu Pf game plan but she is part of his own downfall. Having a big ego and selfishness will send her to the political cemetery after the elections. She is more or less a dead rubber in the July 30 elections, however she might win some few votes in Dotito.
Mutinhiri Ambrose (National Patriotic Front)
Without doubt Mutinhiri is a political stooge and a dead rubber. Despite being part of the Zanu Pf game plan Mutinhiri has proved beyond reasonable doubt that he is better off as a ward 2 in Muzarabani councillor than a presidential candidate.
Zimbabwean should however expect a Chamisa or Mnangagwa victory the rest presidential candidates are boys and girls who should enrol for a political degrees at Midlands State University.
Knowledge Hakata is political commentator and the co-founder of Demos Cratos. He can be contacted on knowledgehakata@yahoo.com
Source - Knowledge Hakata
All articles and letters published on Bulawayo24 have been independently written by members of Bulawayo24's community. The views of users published on Bulawayo24 are therefore their own and do not necessarily represent the views of Bulawayo24. Bulawayo24 editors also reserve the right to edit or delete any and all comments received.