Opinion / Columnist
ZEC has failed to produce verified voters' roll - to stupid, depend on it, MDC response
21 Jun 2018 at 15:59hrs |
Views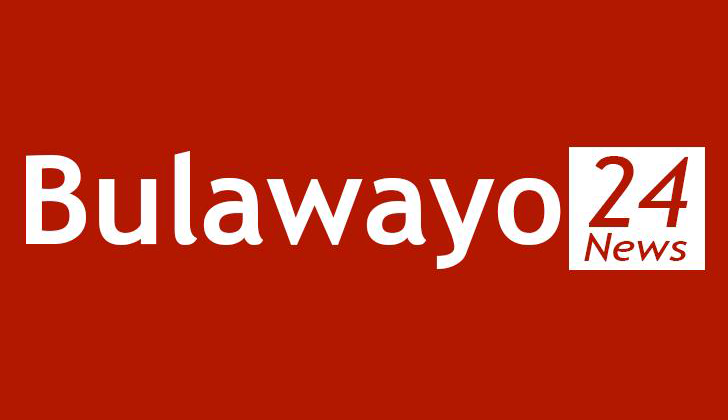 "The one dependable thing about the Italians, is that they are undependable!" Adolf Hitler reportedly said of his ally in sheer exasperation!
To paraphrase Hitler, "The one dependable thing about MDC Alliance is that they will do something utterly stupid!" And true enough, the MDC leaders have never disappointed on this score!
The nomination Courts sat last Thursday, 14th June, to process and produce the definitive list of all these wishing to contest for the president, over 200 parliamentary seats, 89 senatorial seats and the hundreds of local government council seats in this year's harmonised elections. The whole process was nothing but an Alice in Wonderland theatrical farce!
Each of the aspiring candidate is supposed to be nominated by 100 registered voters in the constituency and this is one of the things the Court officials were there to check and confirm. It turns out that the aspiring candidate were never given the voters' roll and so they must have collected three or more as many nominees and hope 100 will be in the voters' roll. It is not surprising that a number of aspiring candidates failed to get target figure.
One assumes that the Court officials themselves had a voters' roll!
The law is very clear on the voters' roll; ZEC is legally obliged to release a verified voters' roll at least one month before nomination day. It is inconceivable that none of the magistrates or judges who presided over the nomination process, there were three or four Nomination Courts in each of the country's ten provinces, and yet not even one of these "learned" men and women were aware that ZEC had failed to produce a verified voters' roll timeously. Worse still, that they, like it or not, were presiding and thus giving credibility to what is clearly an illegal and farcical process.
How can the sworn custodians of the law blindly enforce one section of law, that all aspiring candidate must be nominated by 100 voters, but turn a blind eye to the blatant violation of the presenting section of same law without which the later section makes no sense? It is ZEC who should be punished for failing to produce a verified voters' roll and not aspiring candidates. And so, it came to pass that on 14th June we Nomination Courts presiding over a process one would only associate with the Alice in Wonderland theatrical court.
ZEC has since released the voters' roll with one caveat, the elections will go ahead regardless how serious the irregularities people find in the voters' roll.
"The Zimbabwe Electoral Commission has failed to meet its legal and constitutional obligation to provide election materials timely with reference to the voters roll and as such it owes the people of Zimbabwe an apology rather than a mouthful of arrogance by suggesting that if they are any anomalies in the voters roll we should stomach it and raise any complaints after the election and that only an earthquake will stop the election," wrote Jameson Timba a senior MDC leader and election agent to MDC Alliance presidential candidate, Nelson Chamisa.
This is MDC leaders doing what they do best, shoot themselves in the foot. The issue of making sure there is a verified voters' roll is even more serious than failing to produce one before nomination day. How can these elections be free, fair and credible when people who should be on the roll are not those who should not be are, for example? In the 2013 elections, nearly one million voters were denied the vote because their details were posted in the wrong constituency. God only knows how many valid multiple votes the hooded Zanu PF supporters bussed from one polling station to the next casted that year.
It is nonsensical to say serious irregularities in the voters' roll must be raised after the elections, to what end and purpose since the result will not change. What Timba thinks the ZEC apology will accomplish is a complete mystery! He could not have come up with anything more foolish to say than that!
"We've now established that the voters roll ZEC is issuing is not the final roll. Those who 'registered' during inspection are yet to be added. ZEC claims it will add them later," commented Nelson Chamisa on his facebook page.
"So ZEC has given us a voters' roll it knows is not final. Our response is coming, it will be red."
The inspection of the provisional voters' roll was 19 to 29th May 2018. There could not have been a few hundred thousand new voters who registered in those ten days and given there are over 10 000 polling stations and voting is strictly by polling station there will be one page of supplementary voters on each polling station. So, why is ZEC opting to produce a new voters' roll, given it has laboured to produce the one it has just realised?
What matters here is that the voters' roll ZEC will be using on voting day will be totally different from the roll now in circulation and, worst of all, the final roll will not be realised! So, here we go again, we are going into an election in which we, the electorate, have no clue who is in the voters' roll, who will vote and how many times, etc.
The more one looks at these flawed and illegal elections the more shambolic and comical the whole process looks. ZEC alone has spent nearly $100 million dollars in preparing for these elections and Zanu PF, the big spender, has squandered over $4 billion; we are the poorest nation in Africa but, by Jove, we do love our farcical theatricals.
These elections are a farce and a criminal waste of time, space and treasure; President Mnangagwa should have been told in no uncertain terms that there will be no elections not until all the democratic reforms agreed at the onset of the 2008 GNU have been implemented and thus guarantee free, fair and credible elections.
"Our response is coming, it will be red!" Comes the dependably foolish opposition. Even if the MDC finally walk out of these flawed and illegal election process, one has to ask why it has taken forever before the penny finally dropped!!
All articles and letters published on Bulawayo24 have been independently written by members of Bulawayo24's community. The views of users published on Bulawayo24 are therefore their own and do not necessarily represent the views of Bulawayo24. Bulawayo24 editors also reserve the right to edit or delete any and all comments received.