Opinion / Columnist
Bombs have 'no place in democratic elections,' says President Ramaphosa - ED is rigging, so stop wittering!
25 Jun 2018 at 14:10hrs |
Views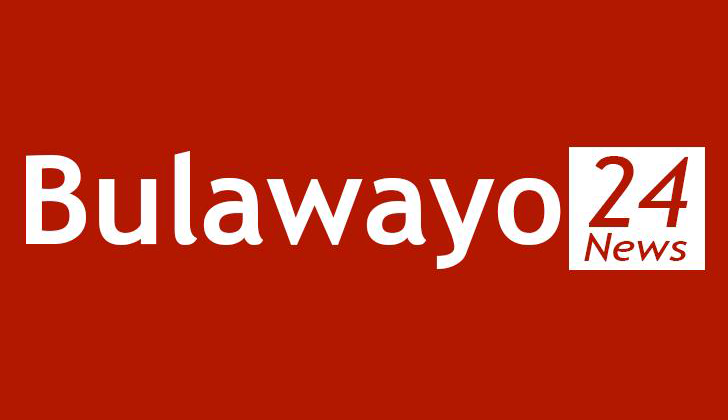 "Kamoto kamberevere ndikokano pisa matanda mberi!" (It is the unattended small fire that will burn down the forest!) Shona elders advise.
There is no denying that Zimbabwe is in a serious economic and political mess whose origins can be traced back to Zanu PF decision to impose a de facto one-party cum one-man dictatorship.
We, the people of Zimbabwe have seen it all coming with the Zanu PF regime systematically undermining the country's multi-party Lancaster House constitution by disregarding the law. Removing independent Judges and appointing party loyalist. Promoting ethical journalists like Geoffrey Nyarota to dead end jobs because they dared to inform as contrast to misinform the public. There is no Zimbabwean out there who was not aware that Zanu PF has always rigging the elections. And yet we have all done nothing to stop Robert Mugabe and his Zanu PF thugs ride roughshod over our freedoms, human rights, hopes and dreams. Nothing!
SADC leaders had their best chance to rein in the runaway Zanu PF dictatorship following the rigged elections of 2008. SADC forced President Mugabe to agree to the implementation of a raft of democratic reforms designed to dismantle the de facto one-party dictatorship. SADC was the guarantor of the agreement.
Sadly, not even one reform was implemented in the five years of the GNU. SADC leaders wanted the 2013 elections postponed so the reforms can be implemented. "If you take part in next month's elections, you will lose; the elections are done!" they warned Morgan Tsvangirai and his MDC friends.
President Mugabe threatened to take Zimbabwe out of SADC if the regional grouping insisted in postponing the elections.
As we know the elections went ahead and, as expected, Zanu PF blatantly rig the elections. SADC leaders accepted the result "to punish MDC for ignoring their warning" many people have said. By the same token one can say SADC leaders accepted last November's military coup that booted Mugabe out of office "to punish the tyrant for his arrogant refusal to postpone the July 2013 elections!"
"South African President Cyril Ramaphosa, who also chairs the Southern African Development Community (SADC), has condemned the bomb blast which left at least 41 people injured in Zimbabwe, saying that the bloc will evaluate the incident and "take appropriate steps", reported Zimeye.
"According to a statement issued by the Department of International relations and Co-operation, Ramaphosa said that acts of violence and criminality had no place in the democratic process of any sovereign state within the SADC region."
"Democratic process," what democratic process?
President Mnangagwa, just like his boss Robert Mugabe before him, has stubbornly refused to implement even one of the raft of democratic reforms agreed with SADC in 2008. Indeed he has even continued to contemptuous dismiss those calling for reforms (no doubt aware of the SADC position on the matter) as barking dogs.
"Zanu PF ichatonga! Igotonga! Imi muchingo hukura! Nokuhukura!" (Zanu PF will rule! And rule! Whilst you (calling for reforms) bark! And bark!) was Mnangagwa's favourite rallying call before the November coup. He has repeated this in public on two separate occasions since the coup.
With not even one reform in place since the rigged July 2013 elections, no free public media, no verified voters' roll, Zanu PF robbing the nation blind to bankroll its varied and very expensive vote rigging schemes, etc., etc. Zanu PF is once again blatantly rigging this year's elections. "These elections are done!" as SADC leaders would aptly put it.
So, if the SADC leaders KNOW "these elections are done" then what "democratic process" is President Cyril Ramaphosa wittering about?
SADC has earned a reputation of doing nothing paralysed by weak and indecisive leadership and, even when it has been forced to act, of taking the feeblest measures. No Zimbabwean with half a brain will be holding their breath to see what these "appropriate steps" President Ramaphosa is threatening will be.
SADC leaders must look President Mnangagwa in the eyes and tell him SADC will only help him and Zimbabwe end the economic meltdown, the political violence, coup and now the bomb blast if country implements the democratic reforms and end this curse of rigged elections.
The economic chaos, the coup and now the bomb blast, these are warning shot to SADC leaders themselves that political crisis in Zimbabwe is burning out of control. Zimbabwe is on fire and, if the SADC leaders continue to twiddle the thumbs and do nothing, the chaos in Zimbabwe can spread and engulf the whole region.
SADC leaders must remind President Mnangagwa and his junta that if they fail to deliver on the promise to hold free, fair and credible elections SADC will finally take the appropriate action this time – declare the flawed and illegal elections null and void!
All articles and letters published on Bulawayo24 have been independently written by members of Bulawayo24's community. The views of users published on Bulawayo24 are therefore their own and do not necessarily represent the views of Bulawayo24. Bulawayo24 editors also reserve the right to edit or delete any and all comments received.