Opinion / Columnist
Blame it all on the Gushungo totem
11 Apr 2012 at 07:01hrs |
Views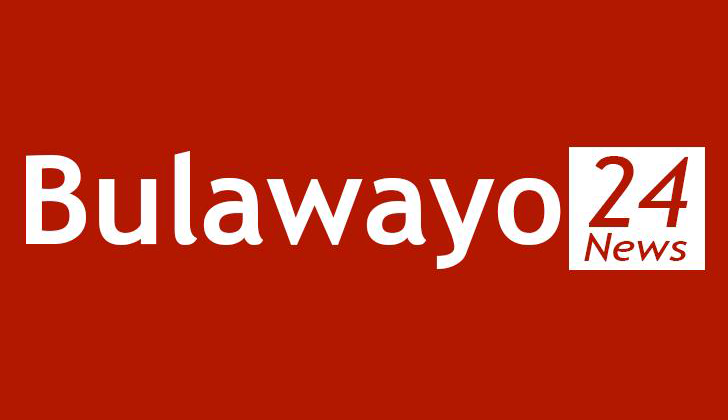 THE single resolution I made this year is to reclaim my individual liberty, because if one is not free, he or she cannot participate in the liberation of others. But why do I feel enslaved even after 25 years of Independence, you might ask?
I will get back to that. First, the myth surrounding the Gushungo totem has to be clarified.
I have not consulted the so-called gurus of traditional totems at our local university, but next time you bump into the likes of Vimbai Chivaura, Claude Mararike and Aeneas Chigwedere, confirm this Gushungo assertion with them.
Just like my father, I grew up with a "Gushungo" label. Ironically, the Ngwenya, Mukwena or Mokoena are known to have roots either in Swaziland or Lesotho.
My ageing father recalls that the clan came to Zimbabwe together with white men as scotch-cart drivers (chemutengures) in the 1890s, then settled somewhere in the Buhera area where perhaps the totem Gushungo was coined.
Through time, they rediscovered their ilk in the Kezi and Bulilimamangwe areas, before establishing an urban stronghold in Bulawayo.
My grandfather was a soldier in the First World War. He was rewarded with a farm in the Zowa area not far from Chegutu, where my father was born.
My father went on to attend school and underwent teacher training and married at Solusi in the mid-forties before being deployed and eventually settling in Shurugwi.
Apparently, I also understand my grandmother was from the "royal" Nhema family, although that lineage is yet to be substantiated.
Anyway, being of Ndebele origin, but born in the Midlands, meant that I spoke siNdebele at home and studied chiShona in school at all levels.
Infact, I was so good at the Shona language that as a mere 15-year-old, I penned two to three exercise books full of a short story called Ngozi muMuzinda (trouble in the king's homestead), which, together with my valued Jimi Hendrix collection, disappeared in the mêlée of the liberation war.
So when people ask: "Are you Ndebele or Shona?" I stumble for an answer, because although my mother is pure Ndebele from Lupane, my grandmother was pure Karanga from Nhema.
Ironically, most or all of my mother's relatives settled in Botswana, eRamagkwebana a few kilometres from the Plumtree Border post, hence my appreciative knowledge of Tswana, Shona and of course, the little KiSwahili that I picked up in exile at college in Nairobi.
As it is, half of our family of eight has been sent into economic exile in the diaspora. That leaves me and three elderly sisters to bite the dust in Zimbabwe.
However, I am here to stay and fight for my liberty against a dictatorship perpetrated by. another Gushungo!
I first heard that President Robert Mugabe is a Gushungo by (former deputy Local Government minister) Tony Gara during the vicious 2000 parliamentary election.
I met him in Mbare on a routine inspection of polling stations at Stodart Hall as part of my duties with the then Electoral Supervisory Commission, tasked with shadowing the late commissioner, Elaine Raftopoulos, who had asked for an "intelligent" assistant.
Although Gara did not explain the Ngwenya connection in Mugabe, I soon delved into reading a bit about the man's background, but could not trace the president's Ndebele lineage, apart from common knowledge that he at one time or another stayed and worked at Hope Fountain mission.
But if the story that his father went to South Africa in the 1920s is anything to go by, it explains why he grew up using his mother's family name.
However, his Ngwenya lineage received a bit of credence when, in the late 1980s or early 1990s, the president visited a relative's grave in Soweto which some people claimed was engraved with a Ngwenya name.
Therefore if this is true, it explains why Gara said to me: "Saka uri Gushungo sesuwoka, iwe!" (You are of the Gushungo totem, like us).
I will be difficult to contain this year because like my "uncle" Bob and our late vicious and heartless king Tshaka Zulu, I am hardening with age.
President Mugabe and his friends fought tooth and nail to liberate us from colonial bondage in grand style - using guns and stones. They fought for equal opportunities, universal suffrage, non-discrimination, and access to health, wealth and education - fringe benefits we enjoyed only up to 1984.
It has been a Mach Three downward spiral ever since. These days, only Zanu PF supporters meet, demonstrate and vote freely. Only Zanu PF has serious access to a highly-monopolised broadcast system.
If you express opinions other than those of the ruling party, you are branded all sorts of derogatory names. Mugabe loves democracy, but resents fair political competition. If he lets us operate our own broadcast stations, stops controlling the registration of newspapers, allows us to meet freely and debate, then we will feel really free.
The man has too much power that he uses to appoint totally incompetent ministers and countless commissions. Central and local governance has collapsed, resulting in terrible infrastructure and epidemics.
Only him and a few of his colleagues are wealthy, while the rest of us struggle under the yoke of poverty and yet he claims we are free. Those Africans around us who are free don't come for shopping in Zimbabwe - they come for pleasure. Freedom brings wealth and sophistication while poverty breeds crime, disease and turns one into a spectacle.
If we were really free, professionals would not be escaping to the diaspora.
If we were free, we would not be lying prostrate on the ground, begging (South African president) Thabo Mbeki to remove visa requirements for Zimbabweans.
If we were free, every one of us would afford basic health, leisure and education. If we were free, "retired" colonels would not be managing parastatals and commissions.
If we were free, each province would have its own private radio station and newspaper, aeroplanes would be flying in and out of Zimbabwe full of tourists and fuel would be flowing in all service stations at affordable rates.
If we were free, there would be clean water in Tafara, decent housing in Dangamvura and no nightly electricity power outages in Zimre Park.
Had we been free, property rights and access to justice would be respected.
If we were really free, Gushungo - the ruling one, I mean - would have retired from politics in 1990.
Is President Mugabe therefore, himself not free to retire or he is not sure of his freedom after retirement? Knowing Gushungos, I think he does not give anyone around him a morsel of a chance to say anything about his retirement.
My own father who had been sickly since I was 10 years old, was only forced into retirement because he could not walk. His late brother forcibly took over our grandfather's Zowa farm from my father despite not appearing anywhere in the title deeds.
If the Swazis have any Ngwenya blood in them, it explains King Mswati's taste for power and women. The Sotho have not fared any better either, with politics having been once resolved by military invasion. What is it with us Gushungos?
Perhaps it is something one can term heartless self-esteem. Unlike the Dhewas whose idle boasts yield nothing other than rhetoric, the Sokos who talk of past victories or Godhlwayos whose only claim to fame is colour of the skin, Gushungos think one way and act the exact opposite.
My best bet is that all the global emissaries sent to pick Mugabe's brain are convinced the man is a democrat. But it's what he then does after that, that swings their perception of him. To him, elections every five years are a test of a healthy democracy, never mind the intimidation, the rigging or change of rules on election eve. In typical Gushungo fashion, he thinks it is the others who do not understand.
In any civilisation, society or human gathering, age plays a role in delivery.
On February 21, the president will be 82.
Gushungos have sharp, alert minds, but at that age, we waffle a lot. My dad is 84, but reads and studies his Bible like a young man.
His commentaries are logical and the analyses is rational, but place him in a position to take a serious decision - you are stretching it too far.
My humble advice to "Uncle" Bob: "Gushungo, zvaitwa, zvakwana chizororai."
(Gushungo, it has been done, it is enough, please go and rest." Otherwise, we face a ngozi muMuzinda (vengeance in the family)!
----------------
* Rejoice Ngwenya is a Harare-based writer.
Source - Zim Independent
All articles and letters published on Bulawayo24 have been independently written by members of Bulawayo24's community. The views of users published on Bulawayo24 are therefore their own and do not necessarily represent the views of Bulawayo24. Bulawayo24 editors also reserve the right to edit or delete any and all comments received.