Opinion / Columnist
Why Zimbabwe does not need an inclusive Govt
08 Aug 2018 at 06:26hrs |
Views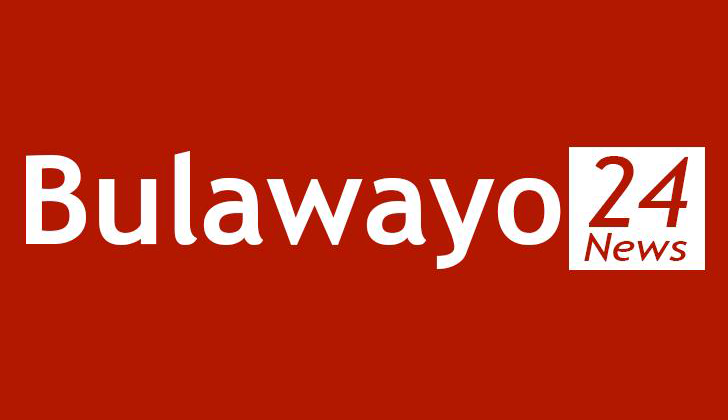 President Mnangagwa made it clear, in an interview with Sky News on Monday, that it is not necessary for him to form an inclusive government after his electoral victory last week.
In saying that, he spoke on behalf of 2 460 463 people who voted for him on July 30. They constitute the majority of voters who want him to lead the country for the next five years. They also voted for 145 people into the National Assembly, people who will be called upon to assist the President govern the country.
"In 1964 Harold Wilson of Britain had one seat, beating the Conservatives by one seat and he formed Government and ruled England and I have two thirds majority and you are talking about me abandoning my two thirds majority to set a Government of National Unity?" he said in response to a question on whether he would pick some opposition members into his government.
"Not that it's a bad idea, but it doesn't show that there is any need. I am saying politics should now take the back seat because the elections are behind us.
"We should now put our shoulders to the wheel for purposes of modernising our economy, growing our economy together. Those who have voted against me, those who voted for me, we say Zimbabwe is ours together. Let's move on. The best argument, the best vision, the best ideas have taken the day."
Zimbabweans gave Zanu-PF a decisive parliamentary majority. If we add 26 women who were indirectly elected through the women's quota, the ruling party members in the National Assembly rises to 171 versus about 85 for the MDC Alliance in the 270-seat chamber. Also, if we add some 34 senators, also indirectly elected, and 18 chiefs who normally vote with Zanu-PF, the party will have 52 votes, exactly double the MDC Alliance numbers in the Upper House of 80 members. Taken together, Zanu-PF has 205 members in both houses, plus the 18 chiefs whose disposition on critical matters resonates with the ruling party. Any party whose leader wins a presidential election by whatever margin and dominates parliament in this way has no obligation to form an inclusive government for he has more than enough numbers in the House to make and pass laws and appoint a Cabinet.
It has to be pointed out that the people gave Zanu-PF a resounding mandate in a democratic election. Through their votes, they conveyed a message that President Mnangagwa should form a government alone working with people of like political mind. It would therefore be unfair and undemocratic for him to seek the support of other parties against the will of the majority of voters.
We don't have a hung parliament like we did in 2008, when MDC-T won 100, Zanu-PF 99 and MDC 10. That result meant none of the three parties controlled parliament. Furthermore, none of the four presidential candidates achieved 50 percent plus one vote in the first round. This necessitated a presidential election run-off that was won by Zanu-PF. Conditions at that time made an inclusive government inevitable. Those conditions are not there this time; hence a unity government is not necessary.
In addition to results clearly ruling out the possibility of an inclusive arrangement this time, we don't think that Zanu-PF would want to be associated, particularly, with MDC Alliance given the formation's affinity to violence and chaos as a way to settle matters. The ruling party will say they worked hard for the result and would not want to be pushed to share power with MDC Alliance or any other party simply because the other side is threatening to unleash violence and make the country ungovernable. They will simply form a government and let the law deal with those who resort to violence to address differences.
On another note, the coalition has, in recent weeks, brought itself close to the old order of Mr Robert Mugabe and his G40 allies. On the eve of the elections, Mr Mugabe attempted to sway the electorate to Mr Chamisa's side by declaring that he would vote for the coalition leader. We don't think Zanu-PF would want to afford the old order a listening post in government by roping in Mr Chamisa.
We are confident that among those elected on the Zanu-PF ticket, are cadres with the requisite educational qualifications, experience and skills for them to be assigned ministerial portfolios which they will run professionally. Thus there would be no need for the President to consider outsourcing any responsibilities to the opposition, who may lack such requisite skills in their own ranks anyway.
Inclusive governments are often bloated, with the appointing authority seeking to accommodate as many interests and people from across the political parties as possible. At the same time, such arrangements tend to bring figures of competing political positions into one basket. Competition and conflict, instead of co-operation and amity are frequently common. We learnt this during the life of the 2009-13 inclusive government.
The country cannot afford a bloated Cabinet at this stage, one in which members fight among themselves but deserves a lean, solid administration which works in unity towards national economic recovery and growth.
Please donate!
If Bulawayo24.com has helped you, please consider
donating
a small sum to help cover the costs of bandwidth. Anything you can provide is appreciated, thanks!
Donate with PayPal
Source - chronicle
All articles and letters published on Bulawayo24 have been independently written by members of Bulawayo24's community. The views of users published on Bulawayo24 are therefore their own and do not necessarily represent the views of Bulawayo24. Bulawayo24 editors also reserve the right to edit or delete any and all comments received.